By François Tran, 22 June 2022
One of the most memorable and mindblowing wines I have had the chance to drink on a few rare occasions is the legendary Clos de Tart. The 1998 vintage was the first bottle of this wine I drank in 2015, which also happened to be my first Côte de Nuits wine. The experience was fantastic, and the same with other vintages I had after that time. We were at Bistro du Vin for dinner, and we opened this bottle two hours before serving in Zalto glasses (no need to decant). The wine was expressive in glass, with notes of ripe red fruits, mushroom, minerals as well as a bit of smokiness and a lightly earthy character. It also had nice acidity and smooth tannins. A great pairing with the roast chicken.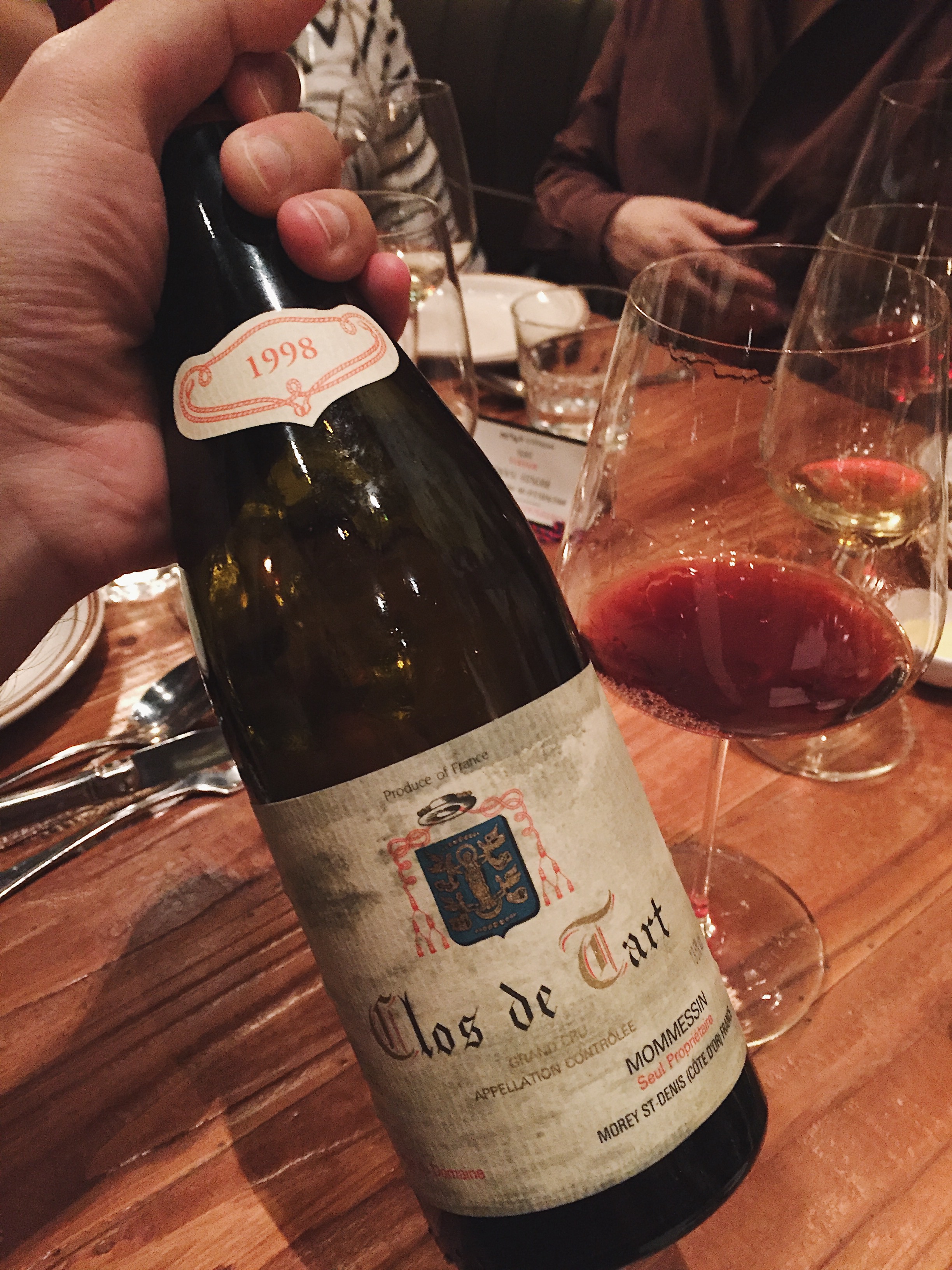 The history of Clos de Tart can be traced back to 1141 when it was established by the Tart Abbey Bernardine sisters. It's one of the rare estates where both the domaine, the vineyard, and the appellation share the same name, and it is a Grand Cru 'monopole' (monopoly). Another example of this would be Romanée-Conti from Domaine de la Romanée-Conti.
Located between Bonnes-Mares and Clos des Lambrays, the distinguishing feature of Clos de Tart is its unique terroir divided into six different microclimate blocks composed of limestone, clay and grey marl. The vines are 60 years old on average with some vines being over a hundred years old. They are harvested and vinified separately. Surrounded by a 1.2km stone wall, the vines are planted across 7.53ha on slopes with southeast exposure at an altitude of around 269m to 302m. It's by far the largest grand cru monopole within Burgundy, producing an average yield of 25hl/ha. Cuvaison usually lasts two weeks including a pre-maceration and further time in tank after fermentation. The wines are matured in 100% new oak for about 18 months and are racked as necessary. The final blend is put together just before bottling, without filtration.

Domaine Clos de Tart
Other vintages I've had over the years which I like a lot are 2001 and 2002. Those vintages drink fantastically now. Then for vintage 2018, I like its quality and I believe it has great development potential for long term cellaring. 2018 marked a new chapter for the Clos de Tart estate as it was purchased from the Mommessin family by the Artémis Group (which also owns Château Latour in Bordeaux).
Clos de Tart is an iconic wine in Côte de Nuits and its popularity doesn't cease to grow; it's known for its consistency and great potential for ageing. Feel free to let us know if you would like to try one or perhaps a few bottles while stock lasts.