By Tina Xie, 11 November 2020
Scotland is a country rich in its history and tradition. One ought to take into consideration the stories and social context in order to appreciate the golden dram in their hand. The 1960s and 1970s were the boom period for Scotch, largely due to the strong demand from the US and Japan. Investments flooded into the industry to improve the technology and distillery expansion. There were quality improvements and wider style diversity in the whiskies during that period. It is therefore important to learn about the date of distillation and date of bottling (which is not obviously stated sometimes) for each bottle when appreciating this gorgeous sip. As we are approaching the festive season, I recommend some of our best '60s examples for your warm and heartfelt gift to your beloved. With my short journey in whisky, I find assessing its quality like that for wine – we look for balance, complexity and completeness. There is always a sense of grace and beauty in a wonderful dram. The selected Bowmore and Macallan whiskies below are some of my top picks.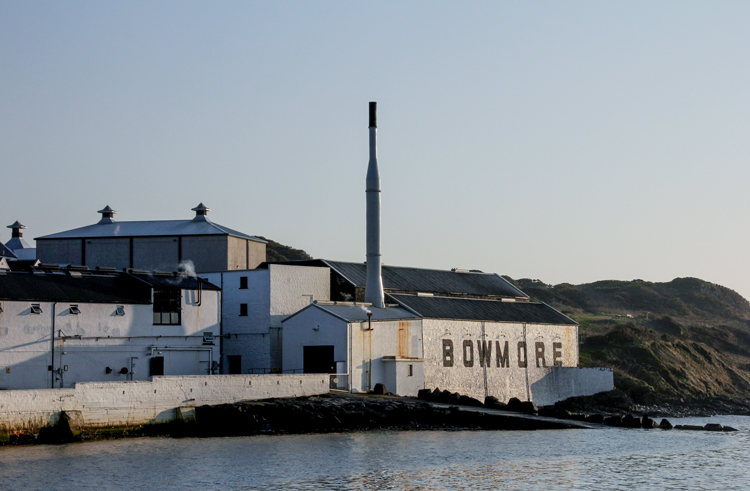 ©commons.wikimedia.org
Bowmore - Sea Dragon Ceramic Bottle 30 Year Old, released in 1990s
Established in 1779, Bowmore is one of the oldest distilleries in Scotland. While it has changed hands multiple times, it retains some tradition, such as floor malting for 40% of its production (which shows evidence of different flavour compounds in the kilns compared to those conducted by mechanics), and they use modern technology to align the classic rich flavours from the '60s and '70s that all Bowmore fans die for. I adore the distillery's signature exotic and tropical flavours (that ripe and juicy mango!) layered over sweet spices (toffee, coffee, nutmeg) and peat (sweet and heart-warming) that are expressed extraordinarily in a great harmony in the glass. This Sea Dragon was matured exclusively in sherry casks and released in the 1990s by the distillery.
Macallan - 18 and 25 years old, from the 60s
One should learn about the importance of the barley variety and ex-sherry casks in whisky production when we sip a glass of Macallan from the '60s and '70s. Golden Promise, a high-quality barley, has always been considered the staple of Macallan. Considering the cost and production, other varieties have been developed for higher yield and blended in the younger releases. But those '60s and '70s examples will give you the 100% expression of Golden Promise.
Another aspect of whisky is maturation is the choice of cask. This Macallan was 100% aged in casks that had been used previously for the long-ageing of sherry. This offers a much richer texture and darker fruit flavour profile in the spirits than those from the sherry-seasoned casks typically used today. However, due to the dwindling supply of ex-sherry casks, many distilleries have shifted to other expressions from other cask sources. I have tasted some of the 10 y.o. ex-sherry casks from the '60s and '70s on various occasions. The drams were deep gold in colour and gave aromas such as dried fruits, fruit cake, dark plum and walnut that were intense and integrated. I am confident that these beautiful 18 y.o.'s will show you another level of greatness.
Just like wine, whisky is about sharing the experience and I hope these special bottles would bring you a heart-warming festival!