While Hong Kong's weather is climbing back to 20+ degrees with high humidity after days of low temperatures, it reminds us that the Chinese New Year is on its way. This is the time where we celebrate the coming of spring. It's a time of renewal that promises fresh starts for an abundance of prosperity, success and fortune. For this Year of the Ox, TFWE team has prepared two Chinese New Year-themed wine trio packs, with carefully selected vintages and wines that come with festive packaging: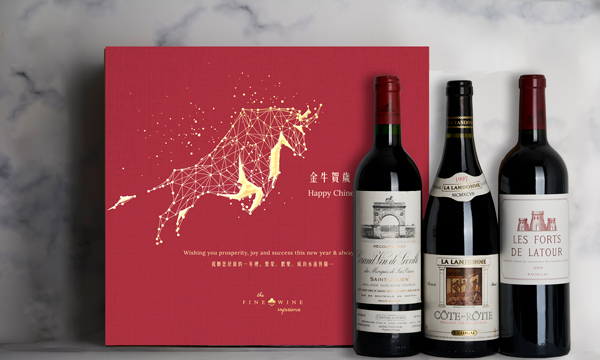 The Year of the Ox Fine Wine Pack - HKD 8,500 per pack
The Year of the Ox Fine Wine Pack includes one bottle (750ml) each of:
1985 Château Léoville-Las Cases (WA94),
1997 Maison E. Guigal - Côte-Rôtie 'La Mouline' (WA 96) &
2009 Château Latour - Les Forts de Latour' (Ex- Château; WA95),all of them are from the Year of the Ox. Experience the very fine attributes of the Year of the Ox encapsulated in a bottle of some of the most highly sought after wines from Bordeaux and the Rhône Valley. Limited quantity available.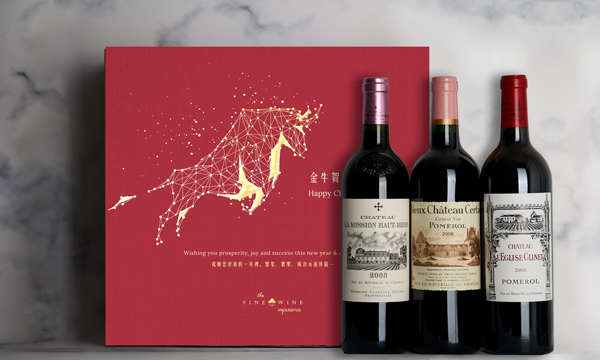 "Gung Hay Fat Choy" – 2008 Bordeaux Wine Pack - HKD5,000 per pack
Gung Hay Fat Choy is how Cantonese speakers wish you a happy New Year - literally "wishing you great happiness and prosperity." The number 8 is the luckiest number in Chinese culture because "八" sounds like the character (fa) which means "wealth", "fortune" and "prosper". With these special qualities in mind, we created this gift pack.
The 2008 Bordeaux Wine Pack includes one bottle (750ml) each of:
2008 Château La Mission Haut Brion (Ex- Château; WA95),
2008 Vieux Château Certan (WA93) &
2008 Château L'Eglise Clinet (WA95).
With thirteen years of age, it is a great opportunity to experience the evolution and development of these bottles from some of the most exceptional, iconic producers from Bordeaux. Limited quantity available.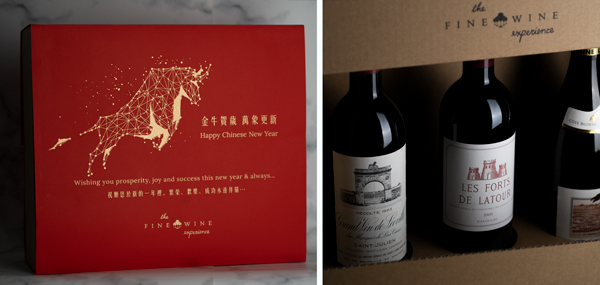 If you prefer to create your own trio, our gift boxes are also available for purchase individually at HKD 100 each. Feel free to contact our team or just drop by our Flagship Shop in Sai Ying Pun or at K11 MUSEA, and we will be happy to build a tailor-made gift pack for you. To give the perfect end to your special family dinners during this Chinese New Year, take a look at Tina's Bowmore and Macallan Offer here.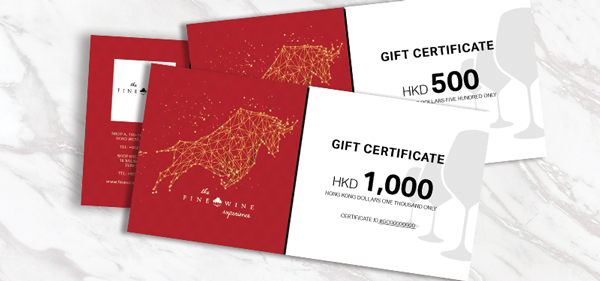 If you are looking for the perfect gift for a wine lover, we also have gift certificates at HKD 500 and HKD 1,000 available which you can redeem for wines or events. Let us take care of all your CNY needs to make this year the one you've hoped for. Our Team at The Fine Wine Experience wishes you prosperity, joy and success in the Year of Ox.