2018 Harlan Estate

original cases of 3 bottles
Please get in touch for pricing and allocation information.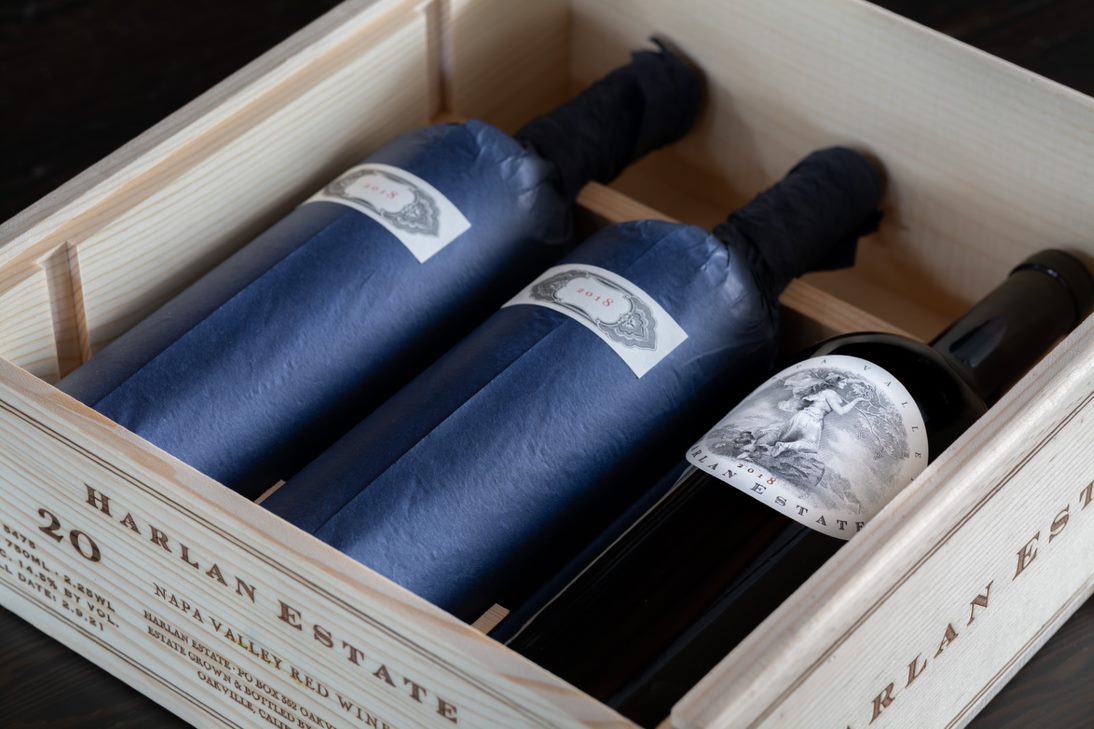 The Harlan Estate vision is to produce a California "First Growth" from the hills of Oakville. It was here in the heart of Napa Valley that H. William Harlan founded his 97ha estate in 1984, in the natural splendour above the fabled Oakville benchlands. Rising from 68 to 374m above sea level, within this natural beauty lie the vineyards, 17ha on a hillside set on fractured volcanic and sedimentary bedrock, planted to cabernet sauvignon (70%), merlot (20%), cabernet franc (8%) and petit Verdot (2%).
"Winemakers believe that the land speaks to them of possibilities. A winemaker's goal is to express those possibilities, to capture the best of what the land has to offer." – Bob Levy, Harlan Estate.
"Those of us who awaken at some point to the desire for something more lasting than momentary pleasures are lucky in the best sense of the word. That knowledge—the awareness that growth cannot occur in the absence of roots— makes it possible to imagine, and perhaps to pull into existence, something that may last for many generations. That can mean a lifetime of enormous effort, sustained in hope of sublime beauty, year after year, in the face of nature's vagaries. It is not for everyone. But it is the essence of a life lived close to the land, where continuity and accident are constantly in counterpoint, the ultimate contrast to a life perfectly planned or lived from moment to moment, without a thought for a future far beyond our own." – excerpt from A Note From the Proprietor, by H. William Harlan.
With Bill Harlan's son Will Harlan appointed managing director in 2017, and some of the most interesting and long-range thinking and practice to be seen today in the world of viticulture and estate management, it is clear that the Harlan Estate vision stretches many generations into the future.
And Harlan Estate has long since 'arrived' to the ranks of the world's first growths.
"These wines possess all the elements of greatness - individuality, power combined with elegance, extraordinary complexity, remarkable aging potential, and compelling richness without ponderousness." – Robert Parker.
They are worth a place in your cellar and at your table.