© Linden Wilkie, 31st July 2020
Recently my colleague Astrid shared David William's article in The Guardian about comforting wines. Making space in our lives for comfort seems more relevant today than ever, and so I reflected on what that means for me.
There is the comfort that comes from something tactile like a plush chair. Sometimes it's the visual comfort of a view, or the room lit by candles, or the aural comfort of just the right music. What comes next is choosing the right glass of wine.
Now some wines that I just love are not especially comforting as such. If the chief virtue of a wine is its mineral intensity or zesty acidity then it's for another occasion (or a particular dish). For comfort I want something as plush and mellow as the mood I've just set.
It's the pillowy, fine soft texture of a great Mosel Riesling at clean ripe fruit auslese-level, like Joh. Jos. Prüm's 2012 Wehlener Sonnenuhr Auslese Auktion, or the rounded, plump feel of the fruit of Château de la Maltroye's 2017 Chassagne-Montrachet 1er Cru Blanc 'Morgeot Vigne Blanche', or Michel Bouzereau's 2017 Meursault 1er Cru 'Charmes'. Indeed, in Burgundy the word 'Charmes' for a vineyard is all the clue you need. For a red, Amiot-Servelle's 2014 Chambolle-Musigny 1er Cru 'Les Charmes' will do the job just as well. The 2016 Condrieu 'Coteau de Vernon' from Georges Vernay has a beautiful aroma of apricots and flowers, and a satisfyingly full, round texture.
The sandier soil of Cigliuti's 2016 Barbaresco from the 'Vie Erte' vineyard brings out nebbiolo's softer, fruitier side, and so even though I particularly like the minerality of their 'Serraboella' vineyard, for comfort it's going to be the 'Vie Erte' every time.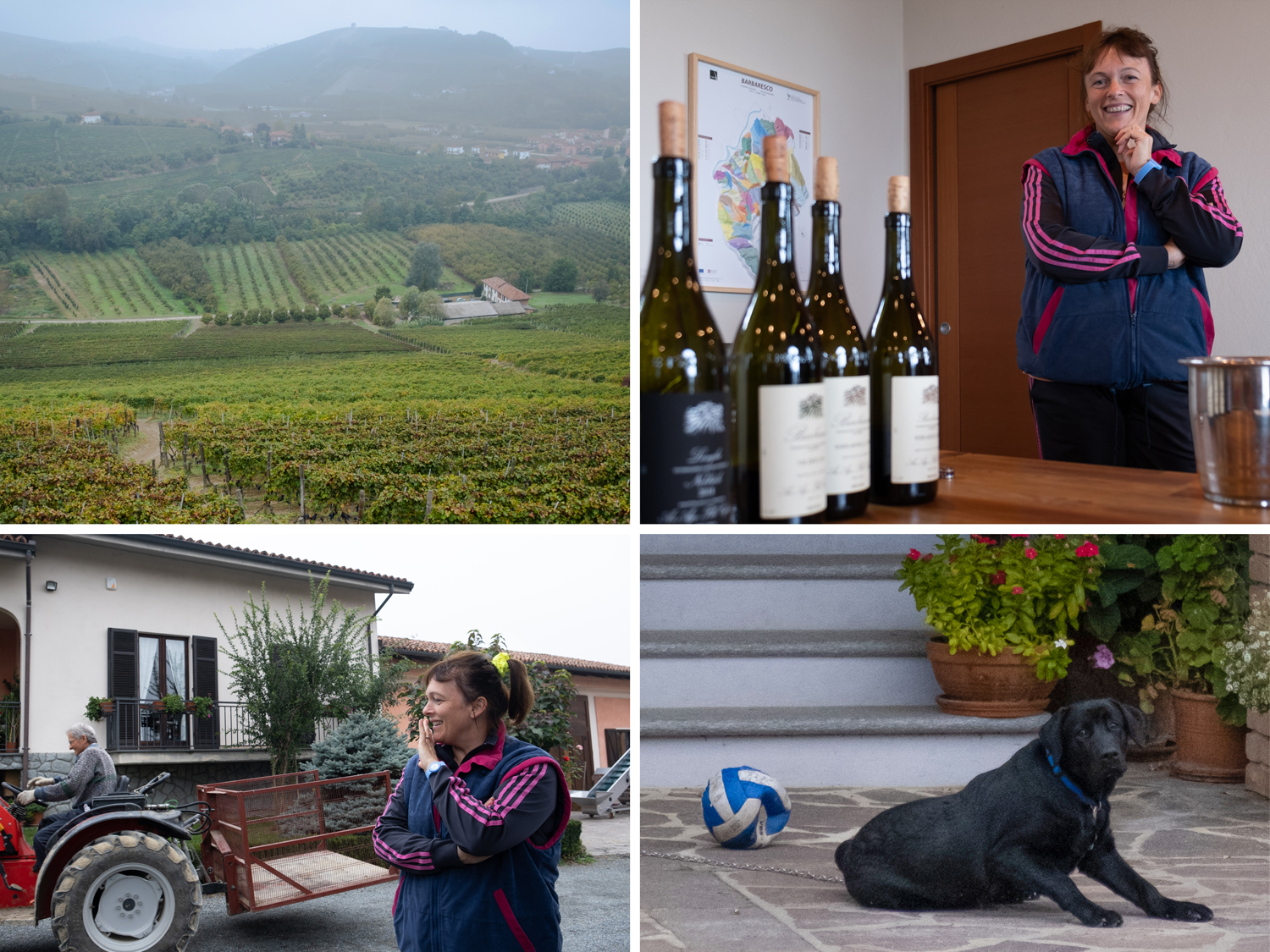 Visit to Cigliuti, 2019
You'll note that the wines I am choosing are on the younger side. Twenty years ago, I would have been reaching for older vintages, but these days wines are naturally a bit riper, and winemaking has changed - textures are softer and aromas and flavours more precise and expressive when wines are young. So, for comfort I will often go for young vintages with naturally fruit-forward characteristics. They sometimes need a few minutes to open up in the glass, but that is part of the experience.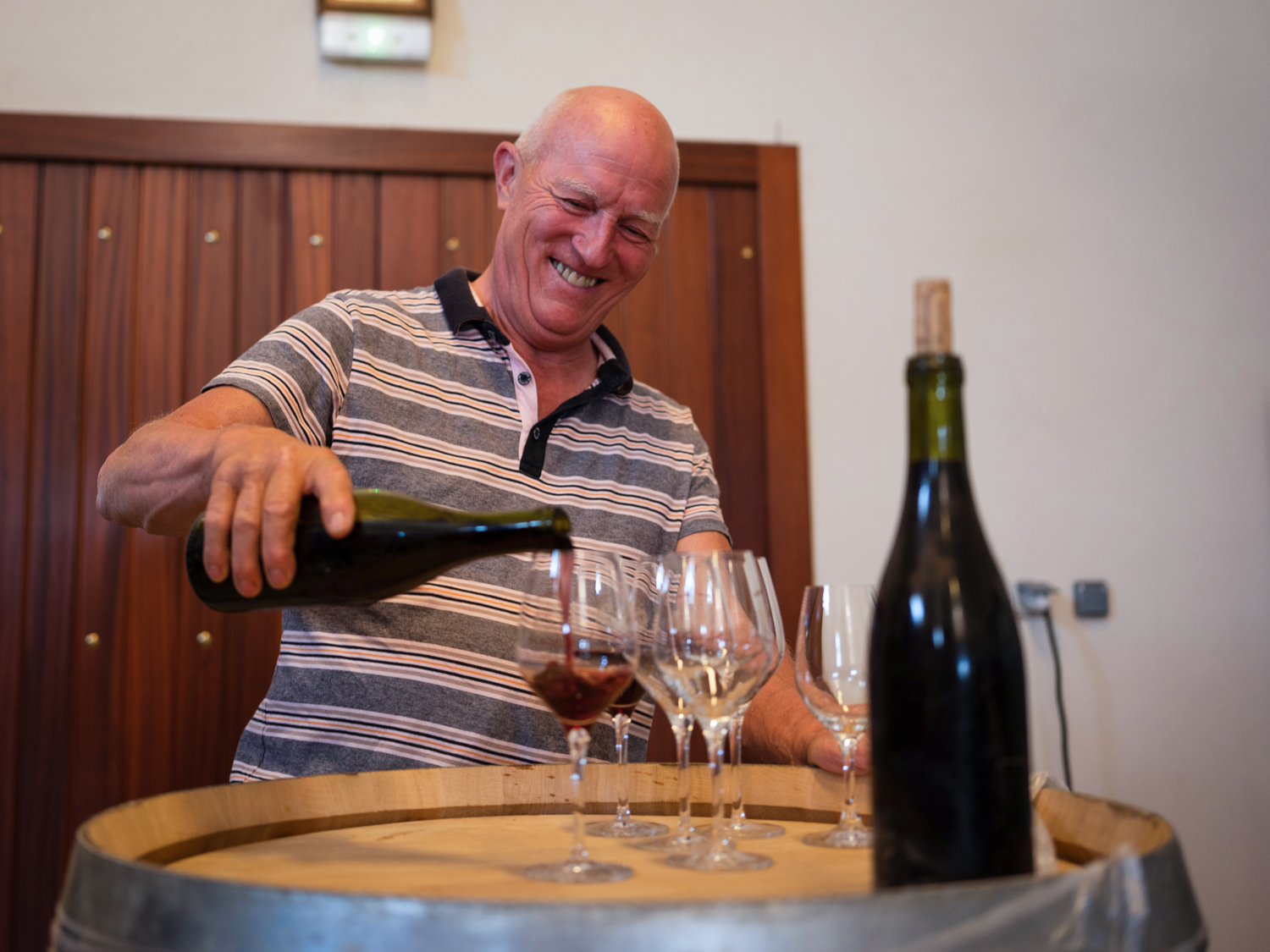 Visit to Domaine Claude Dugat, 2019
But wine can go further than to simply bring comfort from aroma, taste and texture. It connects us to people and places too. It's a little conduit to people we think of fondly, or places we might, glass in hand, escape to for an hour or two as we sip. That Barbaresco 'Vie Erte' also takes me to Claudia Cigliuti's warm welcome, and the beautiful rolling hills of Piedmont's Langhe. Anytime I drink Claude Dugat's Gevrey-Chambertin, while the comfort of that sumptuously rich, dark cherry fruit and spice already does the trick, I'm reminded of his enormous smile, and his beautiful, ancient Roman cellar. The right wine will bring happy memories of people and places right there to your glass.
And these days drinking alone, or wanting to change wines midway through an evening, having a Coravin at hand means you can drink exactly the amount you want, without the risk of letting the rest get spoiled. And it's easy to use, as my colleague Florian demonstrates in this short video.
In the list below you will find wines ready to deliver to you now, all of which I consider comforting choices. These are all bottles that bring me comfort. I hope they do for you too.