By Regina Lee, 24 November 2020
What do you think of when you see 'Bâtard'? Our 24/7 lively restaurant? For me, as a wine person, I always have this image of myself standing at the vineyard drinking the wine from the same place.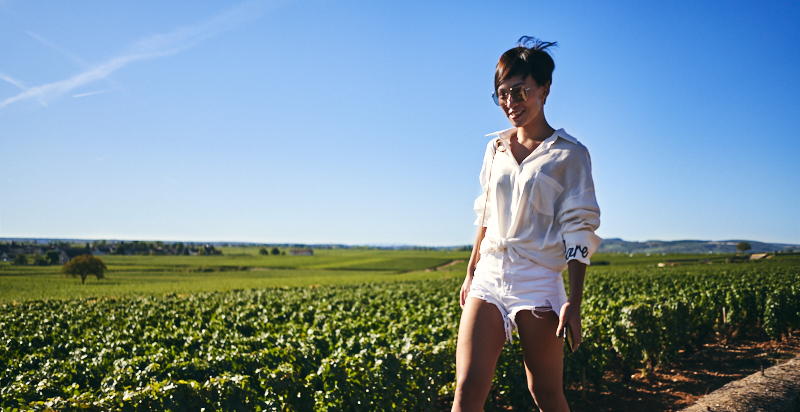 Back in July, I had the Paul Pernot Bâtard-Montrachet 2017 with Sunny. I was then sold on this grand cru. Then I decided to open a second bottle, and I did a side-by-side comparison with the Domaine Bachelet-Monnot Bâtard-Montrachet 2015.
We all agreed both wines were rather closed on the nose and tight on the palate, so we experimentally decanted the wines to see how they would perform. After half an hour they were still standing still like soldiers. So, at that point we just went all in and tried double decanting these young babies.
There we go! They both opened beautifully. The ripe peaches and honey note of Paul Pernot had me instantly. It was more buttery on the palate, while the Bachelet-Monnot was more fruit forward, giving me an impression of new world Chardonnay. We slowly drank the wines over 3 hours and they both softened, yet with no hint of dropping.
We know what the issue is with aged Burgundies, so, maybe have an eye on the younger grands crus? It is all about experimenting. You never know how it is or is not going to work until you give it a try. When I remember how they drank, I find myself constantly craving for more!
I feel for you. The time during lockdown is tough, so you head to your cellar and accidentally open one bottle, then the number suddenly becomes ten. I mean, I've been there, done that. The thing with Bâtard-Montrachet is that you still get the quality while managing your budget. Save the 5-digit plus Montrachet for a special occasion. These two bottles are perfect for a cozy Sunday afternoon as you sit by the balcony enjoying your sea view.
Below is the list of few Bâtard-Montrachet, and I highly recommend you give them a try: