Written by Linden Wilkie, 3 Nov 2020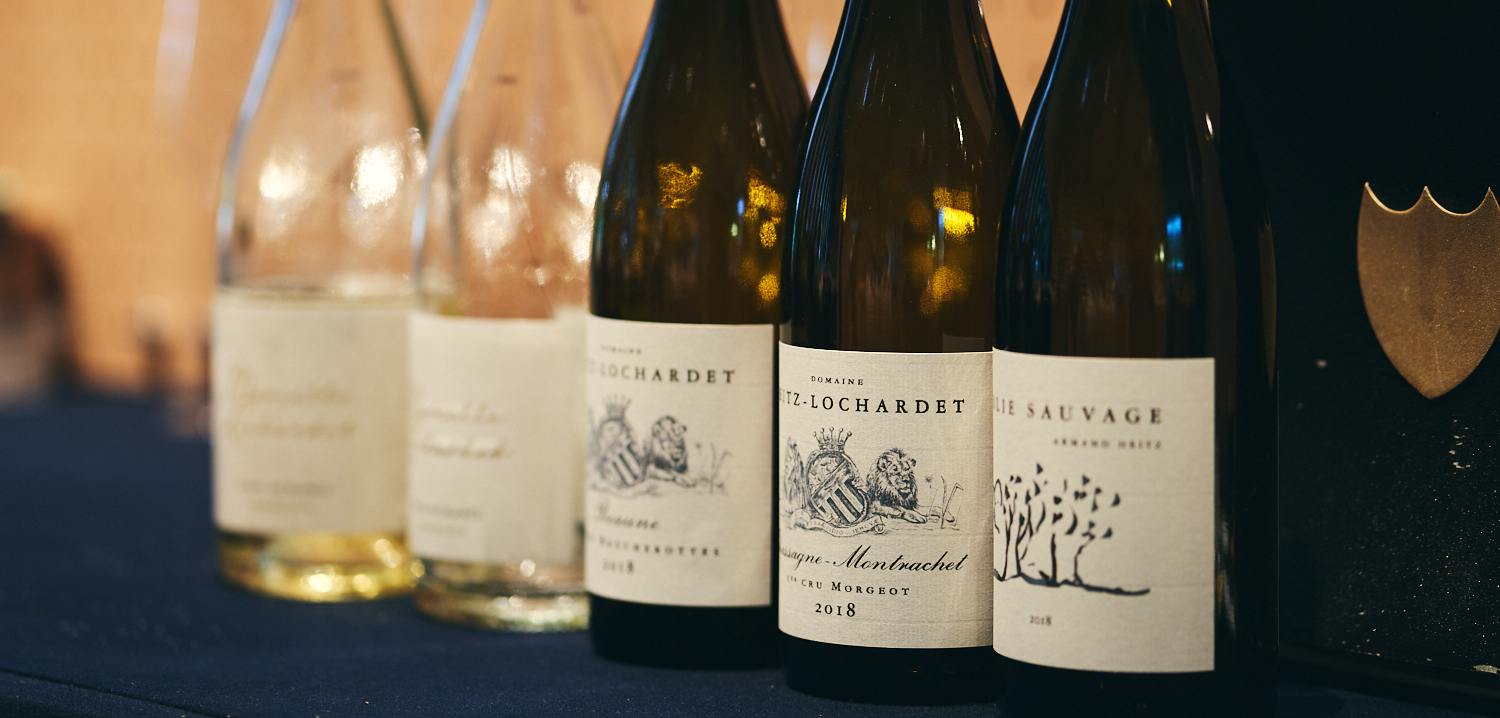 Last weekend we were joined, virtually (so 2020), by Armand Heitz in Chassagne-Montrachet, for the chance to learn about his estate and wines. Here, old vines ('60s) meet young, fresh thinking, and I think you'll agree if you try the wines that the results are great.
At Domaine Heitz-Lochardet Armand Heitz combines an open, enquiring, scientific mind, with the heart of an artist. You can see, watching his films, that he loves the land, gets his hands dirty, but also brings a sophisticated, urbane twist.
Although like so many young winemakers in Burgundy today, he is bringing a new tenderness to the texture of his wines – expanding the drinking window to allow young fruity enjoyment, while not compromising the wine's chance to cellar and transform – he is not a trend follower.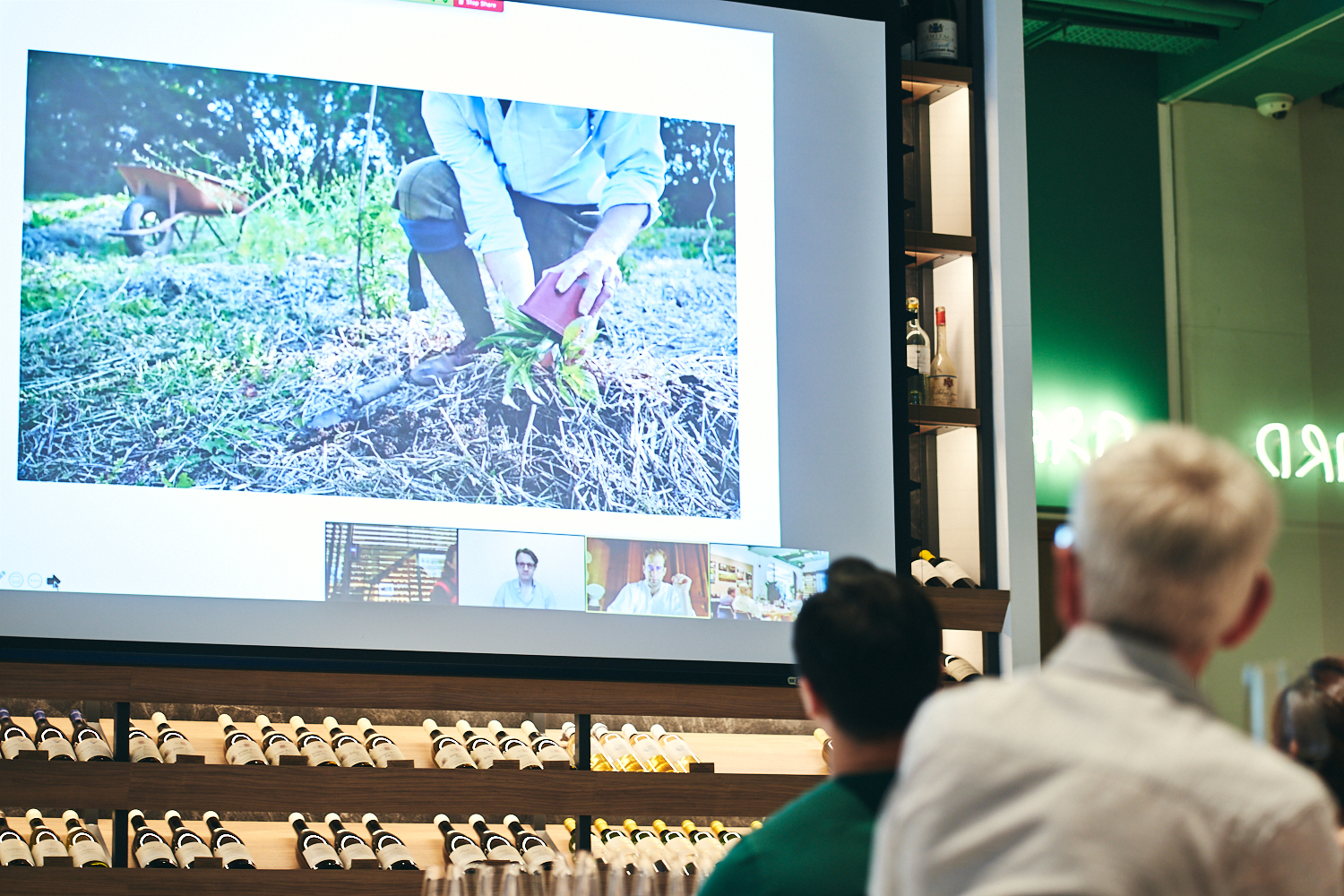 His Folie Sauvage (wild scheme / wild folly?) is a blend of Pinot Noir and Gamay, the Pinot Noir portion sourced from his estate in the Côte de Beaune, while the Gamay is from his estate in Beaujolais. The blend is 50/50. Rather than try to fully harmonise the two, by co-fermenting, or co-ageing, the two are vinified in and aged at source, and then blended at the end so you really experience the two expressions at once. What fun!
Crémant de Bourgogne is very decent stuff – refreshing, light, crisp. But it is seldom given any priority, and most of it is made in bulk volume for economies of scale to serve (often dosed with local cassis to make the delicious apéritif – Kir Royal) in Burgundy's local bars. But for Armand, it is something to make with the same care and attention as his other estate wines, with ripe, healthy, selected fruit. If you haven't tried crémant, start here.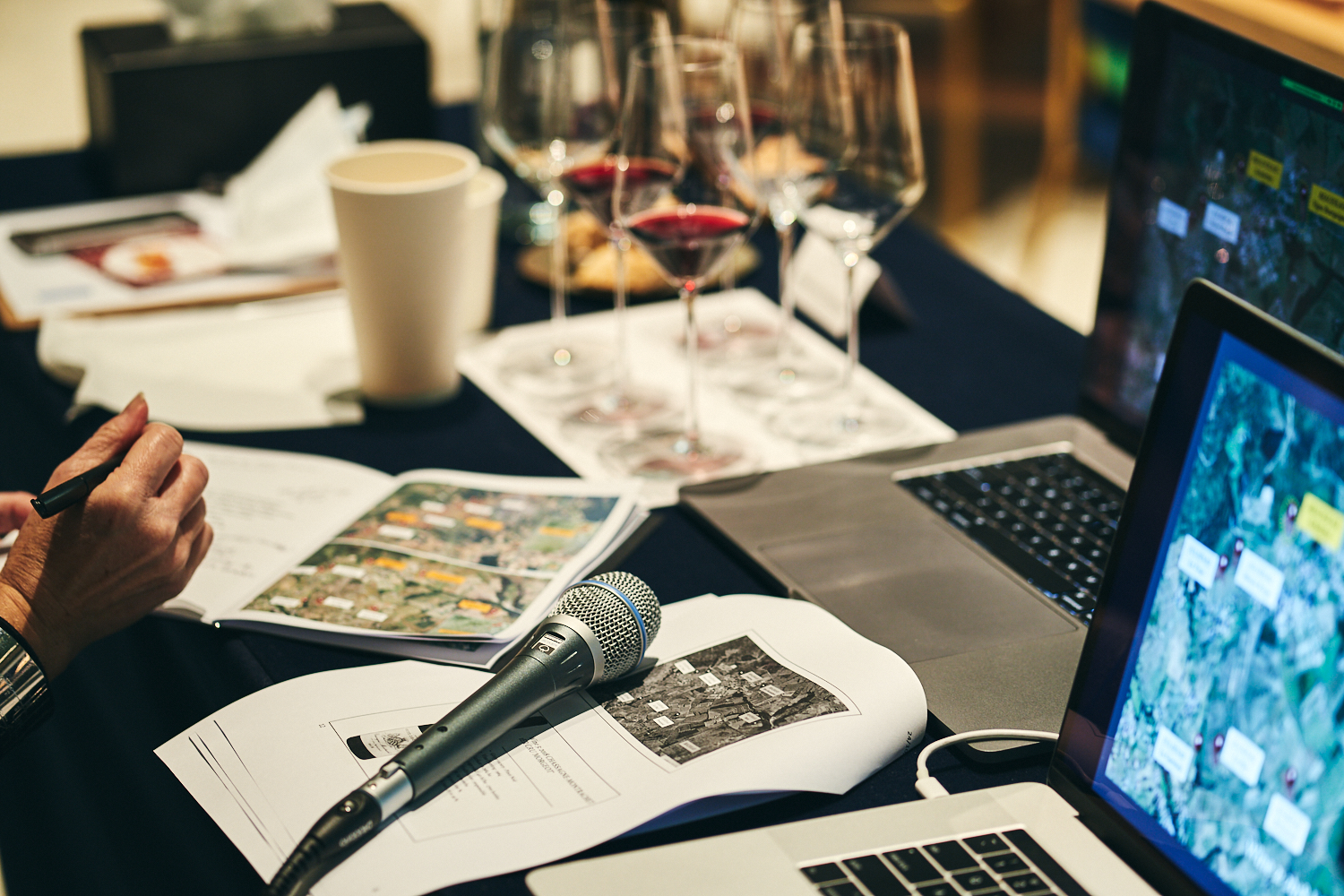 While Armand's family have owned this estate for generations, the name has been out of circulation for longer than anyone can remember. Lost. But the domaine continued, and after a tasting in the cellar of Domaine de la Romanée-Conti, Armand knew the style he wanted to emulate. He wanted his wines to have delicacy, freshness, and beautiful aromas. His reds are made using 100% whole cluster fermentation (though, when asked if this would be the case in a difficult, cool, wet vintage, he replied that it is not a recipe – he would adjust).
At the top of the domaine's vineyards there is Chevalier-Montrachet, Pommard 1er Cru 'Les Rugiens', and in Meursault 1er Cru 'Les Perrières' Armand has an impressive 0.74ha to work with. If you are used to drinking at this level in Burgundy, but are lamenting what growing demand is doing for prices at your usual domaines, look here. We are quite convinced that Armand Heitz' star is rising, and this estate label is still new.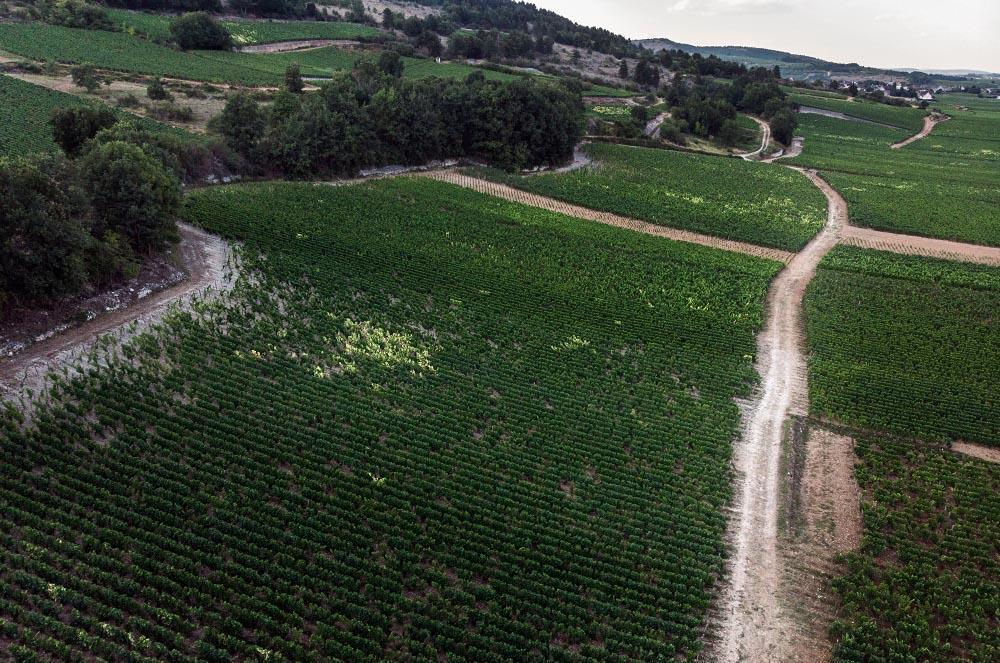 Chassagne-Montrache 1er Cru 'Tête du Clos' vineyard, ©ArmandHeitz.com
If you want to delve into the domaine style in an accessible, fragrant, early drinking way, try both red and white Chassagne-Montrachet – the heart of the estate. The 1er Cru 'Morgeot' red comes from vines planted in 1964, and was a favourite on Saturday, my colleague Alexandria Cubbage saying that it is enjoyable now as a fresh, fragrant refreshing style Pinot Noir expression. It's an accessible price too. Armand smiled as he spoke about his 1954-planted vines in the 1er Cru 'Tête du Clos' white vineyard in Chassagne. "the genetic material here is very good. We speak about vine age, but it is also about vine health – you want vines that give a good potential for ripe healthy grapes. Here everything is so well-balanced, I can imagine working with these vines for another 10 – 20 years I hope. We only get 3 – 4 barrels, and I don't use too much new oak – around 30%. It's an elegant wine, that you can enjoy young, but the ageing potential is great."
And oh yes, the title to this email? Have a look at his latest short film << le rouge>> , and if you haven't seen << le blanc >> watch that too, it's a treat.