Like everyone we had all sorts of plans for 2020. And then 2020 revealed that it had all sorts of other plans for us.
We, like you, adapted. While in New Zealand I received boxes of wine from Hong Kong, and created a video series reviewing our wines entitled Linden and the Lockdown. Alex and Florian hosted our first livestream interactive online wine tastings with you. I hosted tastings with Joh. Jos. Prüm, Biondi-Santi, Château Latour, and Domaine Perrot-Minot joined by those estates in Europe, by you in Hong Kong. We all learned the power of Zoom! We kept calm and carried on, to borrow that now somewhat worn out meme. And, during times when the virus has been held at bay, we have hosted new format 'socially distanced' wine dinners and lunch events. If, in these quiet days on the cusp between 2020 and 2021 you are in the mood to catch up on a little wine reading, you can see reviews of several of these events here –
Vintage Pairs on 19 Feb, and 8 Apr, Best of Italy dinner, Italian Wine Blind, 1990 Around the World, Two 1959 Dinners, 1995 Champagnes, Dominus, Heitz Martha's Vineyard and Shafer Hillside Select, Bryant Family Vineyard, Sine Qua Non, Aged Napa Treasures, 'Mini-Themes', Château L'Eglise-Clinet, Six Burgundy Domaines You Ought To Know, Armand Heitz, and with Allen Meadows, a 1990 Burgundy dinner, and a masterclass on Meursault, Puligny- and Chassagne-Montrachet. You can be sure that in 2021 we will keep experiences at the centre of what we do.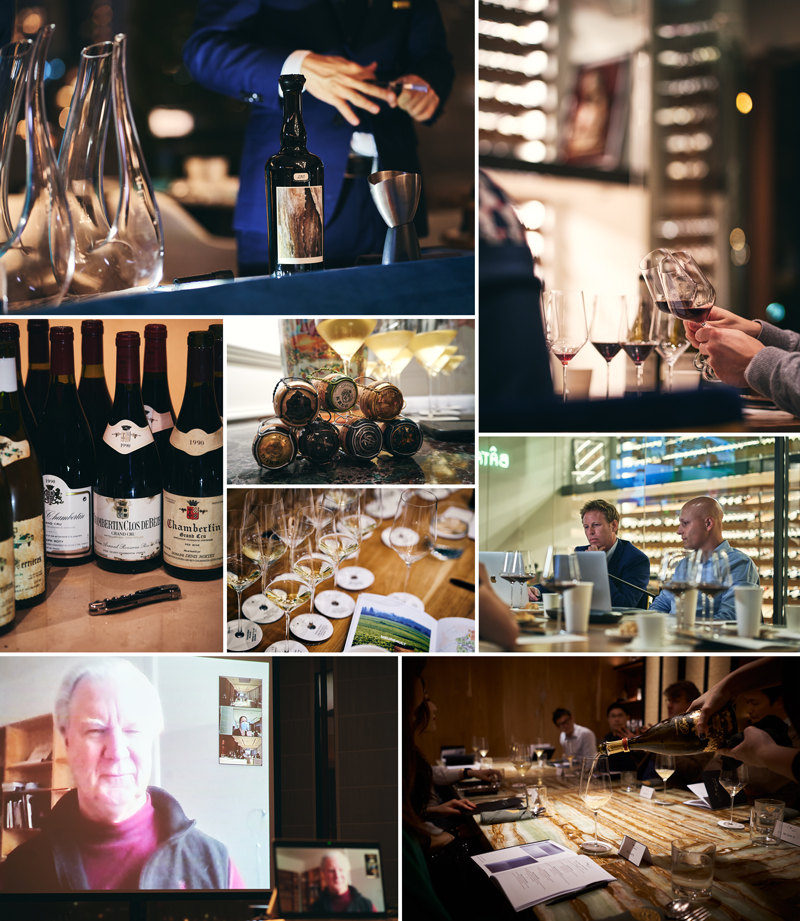 Drinks Business awarded The Fine Wine Experience Best Fine Wine Event Asia 2020, and also Fine Wine Retailer of the Year Asia 2020. With your support we have been able to continue to expand, with the opening of our new wine lounge and shop in K11 MUSEA in November. (Does a glass of Champagne on the 6th floor harbourfront terrace with the world's best city view appeal?)
Also, back in June we opened Bâtard at The Fine Wine Experience flagship store in Sai Ying Pun. This restaurant is all about comfort food, elevated to pair with the world's finest wines. The wine list is offered at retail prices, so you can enjoy better for less. Due again to your support Bâtard has been a real success in what has been a challenging year for restaurants. Thank you for that. (At present you can book for lunch and take out).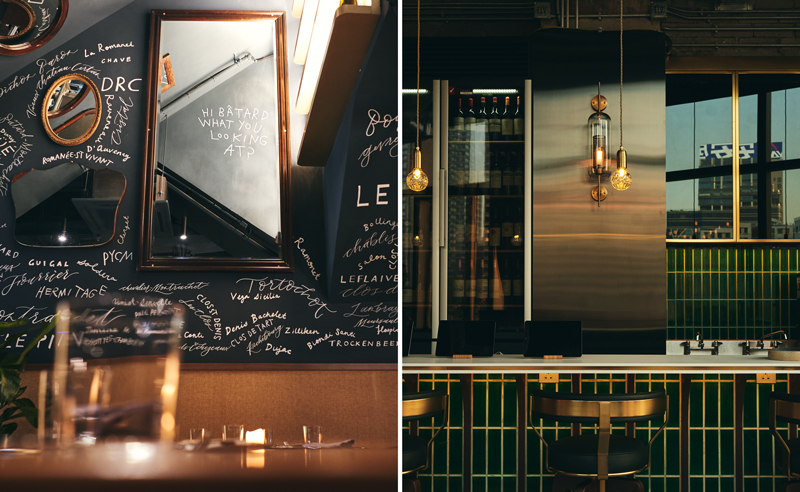 With a fine bottle of wine and friends and family to share it with, the world around us melts away, not matter what's going on. Here, each of The Fine Wine Experience team picks their most memorable wine of 2020. We raise our glasses to you all, dear friends, and look forward to seeing you in 2021.
---
LINDEN WILKIE
Managing Director
2006 Château Latour
In May I drank a bottle of this wine, and admired its understated classic Latour expression in this now-ready middle-weight vintage. But that's not the reason I picked it here. It's because I drank it while connected live on Zoom in New Zealand (watch our replay here), while some of you joined us at the shop in Hong Kong, and Jean Garandeau joined us from the château in Pauillac, and we all tasted, discussed, and enjoyed the experience together. When we humans are constrained, we are creative.
MIKE WU
Managing Director
1966 Domaine de la Romanee Conti La Tâche
Old Burgs are all about bottle condition. This particular bottle had an impressive 1cm fill level and was easily the best bottle of La Tâche '66 I've had. Sweet spice, red berries, tea leaves, dried rose petals, silky texture. Shared amongst a few close friends on a yacht over a sunny afternoon. Good times like this were especially rare this year and make us cherish them even more.
ALEXANDRIA RAE CUBBAGE
Senior Wine Specialist & Business Development Manager
1990 Domaine Bachelet Charmes-Chambertin
My favourite wine of 2020 was 1990 Domaine Bachelet Charmes-Chambertin because it shows the character of this vintage in an elegant way, elevates this grand cru vineyard to show its attributes at its finest and reminds me of the family whose dedication and passion created it. This wine encapsulates those elements that draw me to Burgundy. And I drank it on a night that was a bit different at our 1990 Burgundy Dinner, but still so many of you joined with Allen Meadows guiding us through via Zoom from his home in Meursault.
KAT LEE
Senior Wine Specialist
1996 Château Margaux
What a coincidence! My wine of the year in 2019 was 1996 vintage too! This year I want to share my experience of 1996 Château Margaux with you. A gentleman ordered it for our soft opening at our wine restaurant Bâtard this summer. The bottle was handled well with the cork pulled out and the wine left to breathe for four hours. This was my first time to try 1996 Château Margaux, and I was so excited to drink it with a bunch of cheerful folks. Once the wine was poured into your glass, you didn't need to sniff it as the strong aroma of blackcurrant, cedar wood, leather, olive and dried leaves came out straightaway. The wine was marvellously balanced and tasted so delicious that I couldn't stop drinking it. If I have to choose a bottle to buy, pay from my own pocket and enjoy with my special someone, this is one of the top 5 bottles on my wish list. Hope you also enjoy this bottle with your family and friends too in 2021!
FRANÇOIS TRAN
Senior Wine Specialist
1996 Domaine Anne Gros Richebourg
One of the most elegant Burgundy wines I've tasted. This legendary wine from Anne Gros is a fantastic treasure to have in your cellar or to drink at special occasions.
SORA CHAN
Senior Wine Specialist
2009 Bass Philip Pinot Noir Reserve
You may have heard about the high praise for this wine which you are a little reluctant to believe. But I can say, this is the wine for me in 2020 (I was also impressed by the 2015 and wrote an offer for it back in April this year - check out My Treasure Hunt here). Grab a bottle and taste for yourself!
TINA XIE
Fine Wine Specialist
2008 Maison Louis Roederer - Champagne 'Cristal'
In a year that I could not visit wineries, the delicate creaminess of the bubbles and ripe acidity in Cristal 2008 always remind me of my conversation with Mr. Lecaillon who has been committed to biodynamic farming and efforts at fruit quality for decades. Cristal 2008 is my favourite Champagne in 2020!
FLORIAN ROSSIGNOL
Agency Brand Manager
2014 Domaine Perrot-Minot Chambolle-Musigny 1er Cru 'La Combe d'Orveau' Cuvée Ultra
I blind tasted 2014 Domaine Perrot-Minot Chambolle-Musigny 1er Cru 'La Combe d'Orveau' Cuvée Ultra versus 2014 Domaine de la Romanée Conti La Tâche with a group of wine connoisseurs this year. What a pleasant surprise to have the whole table elevating 2014 Domaine Perrot-Minot Chambolle-Musigny 'Combe d'Orveau' Cuvée Ultra to the same level as 2014 Domaine de la Romanée Conti La Tâche. Blind tasting does reveal nice surprises and also the relentless work behind each bottle needed to deliver high quality.
REX LI
Head Sommelier
2015 Domaine Jamet Côte-Rôtie, Magnum
Jamet is always my comfort wine from the Rhône Valley. Combining the talents of Jamet with the benefit of the warm weather in 2015, this wine shows black fruits, candied liquorice, many spices and chocolate aromas. Richness but a very balanced and complex palate. During winter I prefer bigger wines as they pair well with heavy dishes like lamb stew or beef casserole. This Côte-Rôtie is a perfect solution.
HUGO SETO
Wine Lounge Manager
2017 Domaine Paul Pernot Bienvenues-Bâtard Montrachet Grand Cru
It has been an exciting year. Domaine Paul Pernot Bienvenues-Bâtard-Montrachet Grand Cru 2017 is my bottle pick for this year - it always reminds me of the joy of working with my colleague Sunny (who is now based in our K11 MUSEA shop). I also enjoy the expressive chalky minerality wrapped with the juicy fruits.
SUNNY WONG
Fine Wine Specialist
2017 Domaine Christian Clerget - Echezeaux Grand Cru 'En Orveaux'
Clear, ready to drink, with cherry, strawberry, those kinds of red fruits, and rose petal on the nose. No need for decanting. After a while, it turns deeper, and the flavour becomes more complex. This is one of my favorite bottles on our Bâtard winelist. I always recommend this bottle to accompany Bâtard's signature chicken. A lot of clients like it very much. It's time to try this bottle before the stock is gone.
REGINA LEE
Fine Wine Specialist
2018 Domaine Paul Pernot Bâtard-Montrachet Grand Cru
It was the first 2018 white wine that I experimented with decanting, and the wine showed up really well in the end.
LOUIS TSANG
Fine Wine Specialist
2016 Maximin Grünhäus - Herrenberg Eiswein
All it takes is one bottle of good Riesling to totally change your opinion on sweet wine. My game changer is the 2016 Maximin Grünhäus - Herrenberg Eiswein. A well-crafted wine that is intensely floral and moderately sweet when young. German ice wine is getting rarer and rarer nowadays, let alone a great one. And it comes in half bottle!
JACKY LAM
Wine Sales Assistant
1983 Maison Paul Jaboulet Aîné - Hermitage 'La Chapelle'
Drunk in early June as a celebration for the opening of our Bâtard restaurant, and one of the most powerful Hermitage I've tried in recent months. Strength, intensity and focus.
KATHY CHEUK
Wine Sales Assistant
2009 Gianfranco Soldera - Toscana IGT
Though 2009 isn't an extraordinary year for Tuscany, I was really impressed by 2009 Gianfranco Soldera's refined and complex aromas - perfumed floral note, wild cherry and cinnamon sweet spice. Just beautiful and approachable. It got everyone's attention among other great domaines that night. My absolute favourite wine of 2020!
DEACON SO
Assistant Sommelier
1996 Daniel Moine-Hudelot Chambolle Musigny - 1er Cru 'Les Amoureuses'
If any wine impressed me in 2020, that must be 1996 Daniel Moine-Hudelot Chambolle-Musigny 1er Cru 'Les Amoureuses'. Its supple tannins make it an approachable choice for appetizers or main courses, especially pairs well with chicken, duck and goose.
ASTRID LAU
Head of Wine Opearions
1989 Château d'Yquem
Let's give this rollercoaster year a sweet ending. Much like the troubled 2020, the 1989 vintage in Bordeaux suffered through extreme summer weather, where a hailstorm took away one fifth of the entire crop! The surviving vines persevered and produced remarkably concentrated fruit. 1989 is one of the richest Chateau d'Yquem produced layered with notes of honey, smoke and ripe tropical fruits. This is a wine that comforts the soul, and most importantly inspires us to soldier on and leverage adversity in our lives to become stronger and better on the other side!
PAULINE LI
Logistics Manager
2007 Biondi Santi - Brunello di Montalcino Annata
This year I've spent more time than ever in my home kitchen to prepare meals for my family. The 2007 Biondi Santi is supremely elegant and refined on the nose as well as the palate with roses and black fruits. My go-to pick for a fancy home cooked meal!
CARINE TO
Marketing Specialist
2005 Château Lafleur, Magnum
Tasted at a friend's birthday early this year, at that time we still went out for gatherings and enjoyed big meals together. Needless to say, this 100-point Lafleur (rated by Robert Parker) stole the show that night. 2005 was an undeniably very good year for Pomerol. This wine is massive and concentrated, but with 67% Merlot in the blend, the wine is also very supple with sweet tannins and approachable. I can still recall how it paired very well with classic Cantonese banquet dishes and brought us a memorable night.
RICKY WONG
Marketing Assistant
2016, 2017 & 2018 Domaine Harmand-Geoffroy - Gevrey Chambertin 1er Cru 'Lavaux St Jacques'
Had it a few times throughout this year, alone and with friends. The wine never disappoints with its purity, structure and expressiveness. Always brings me back to our visit to the domaine and the vast vineyards last year. Great value getaway from a locked down year!
MEI CHAN
Logistics Assistant
2015 Sottimano - Barbaresco Currá
Tasted this wine during our staff training session and was immediately attracted by its charming notes of violets and dark raspberries; a beautifully made Barbaresco with a friendly price tag.
JING SONG
Marketing Manager (Beijing Office)
2012 Champagne Georges Laval - Les Longues Violes 1er Cru Brut Nature
Georges Laval's Champagnes are distinctly unique, and this one was my surprise find this year. With big power and energy inside, it's a very impressive Champagne that can to be aged for 20+ years.
AMOR LING
Operations Manager (Beijing Office)
2018 Domaine Berthaut-Gerbet - Fixin
I have drunk this wines serval times this year, and it is a fresh and cheerful wine with aromas of flowers, cherries, strawberries and spicy notes, a gem for daily drinking.