By Sora Chan, 6th July 2022
I still remember the first time I tasted this wine blind. And I couldn't believe it was from Châteauneuf-du-Pape… It just felt like Burgundy but more temping and sexy. Why can Rayas can stand out and make such a different style in CDP even though they are using the same grape as many others – Grenache.
In CDP, it is not difficult to find wines with richness with sweet red fruits, sometimes even black fruits. As you may know Châteauneuf-du-Pape receives an average of 2,800 hours of sunshine per growing season, making it one of the sunniest in France. In addition there are many large round stones called "galets" lying around, that can store heat and reflect the sun to help the grapes get great ripeness. Sounds good! But this is not really elegant wine, right?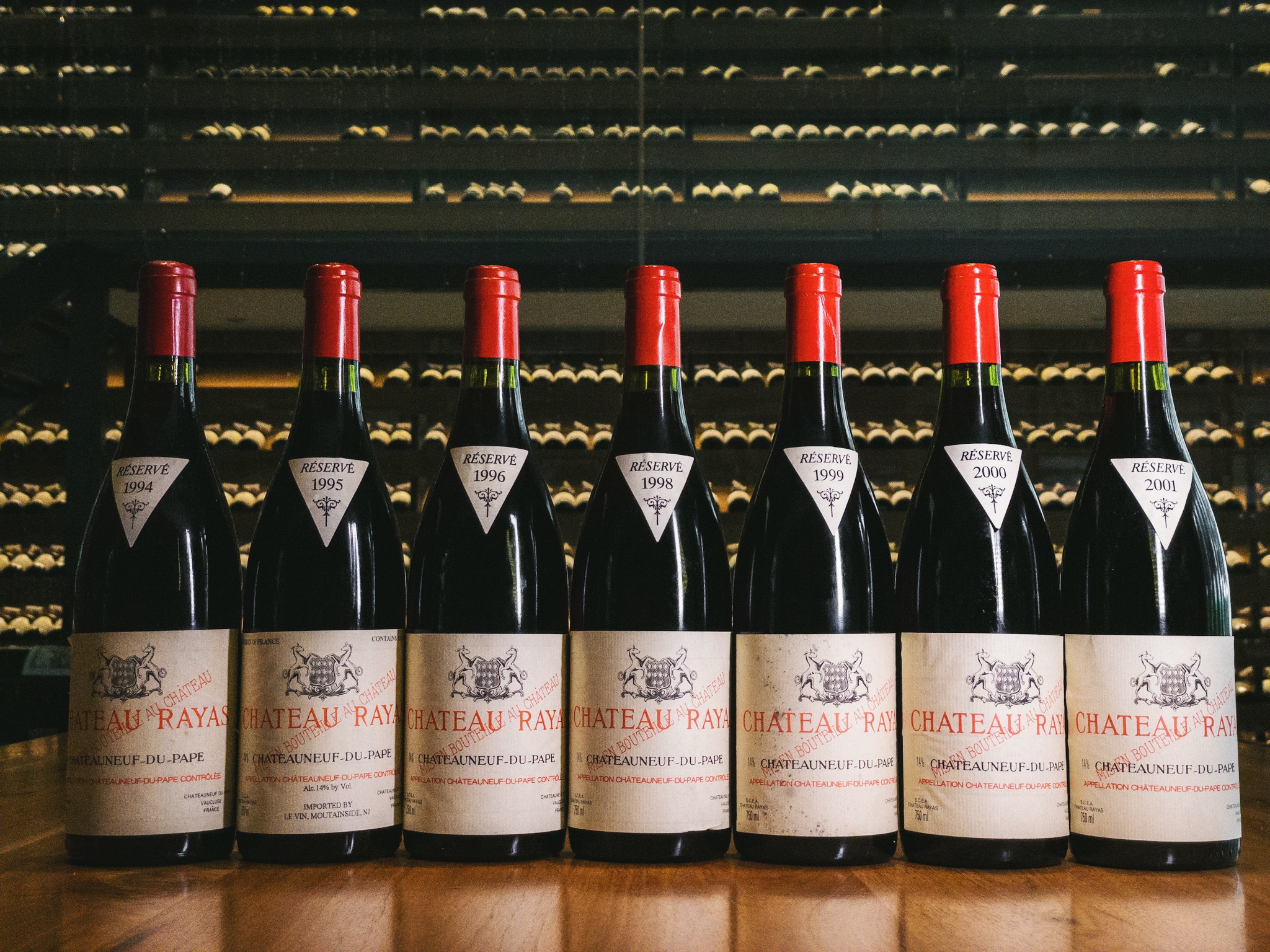 ​
So, how about Rayas? Why is it so different?
Their vineyard is made up of 15 different parcels, and each of them has slightly different exposure so they can receive sun at different times. And for the soil, you can barely see those rocks or stones, they are all sands and clay. The sandy-clay terroir is naturally more cool. And the clay helps retain moisture too. Another interesting thing is all the large pine and oak trees in their vineyards. These factors together give a unique microclimate for Rayas and make it the coolest terroir in CDP. It allows them to pick their grapes at the peak levels of ripeness, but without the higher level of alcohol or super rich style we normally think for CNP – this is elegant and silky (for me more like drinking a Burgundy). The concentration, the intensity comes from naturally low yields.
The elegant, silky feel is helped too by the ageing process. Rayas uses 450~600-litre oak, none of it new. Actually they are very old.
Unfortunately many people know how great Rayas is, and the production is very limited – about 1200 – 1500 cases per vintage. Prices have been rising as more people take notice. The bigger problem today though with this rarity is to find bottles in pristine condition and top provenance. But that is what we have got here – these bottles have not moved from the original purchaser's storage since original purchase. So if you want to experience the Rayas style, here is your best chance. For me it is definitely one you have to try.