©François Tran, 27th April 2022
One of my most favourite producers is Domaine Ponsot. It's a legendary estate with deep history that can be traced back to 1872. The iconic 'Clos de la Roche' is among the first vineyards the domaine purchased at the very start, and today the domaine remains the largest owner of this Grand Cru parcel (3.35 hectares), planted with very old vines (averaging over 50 years old).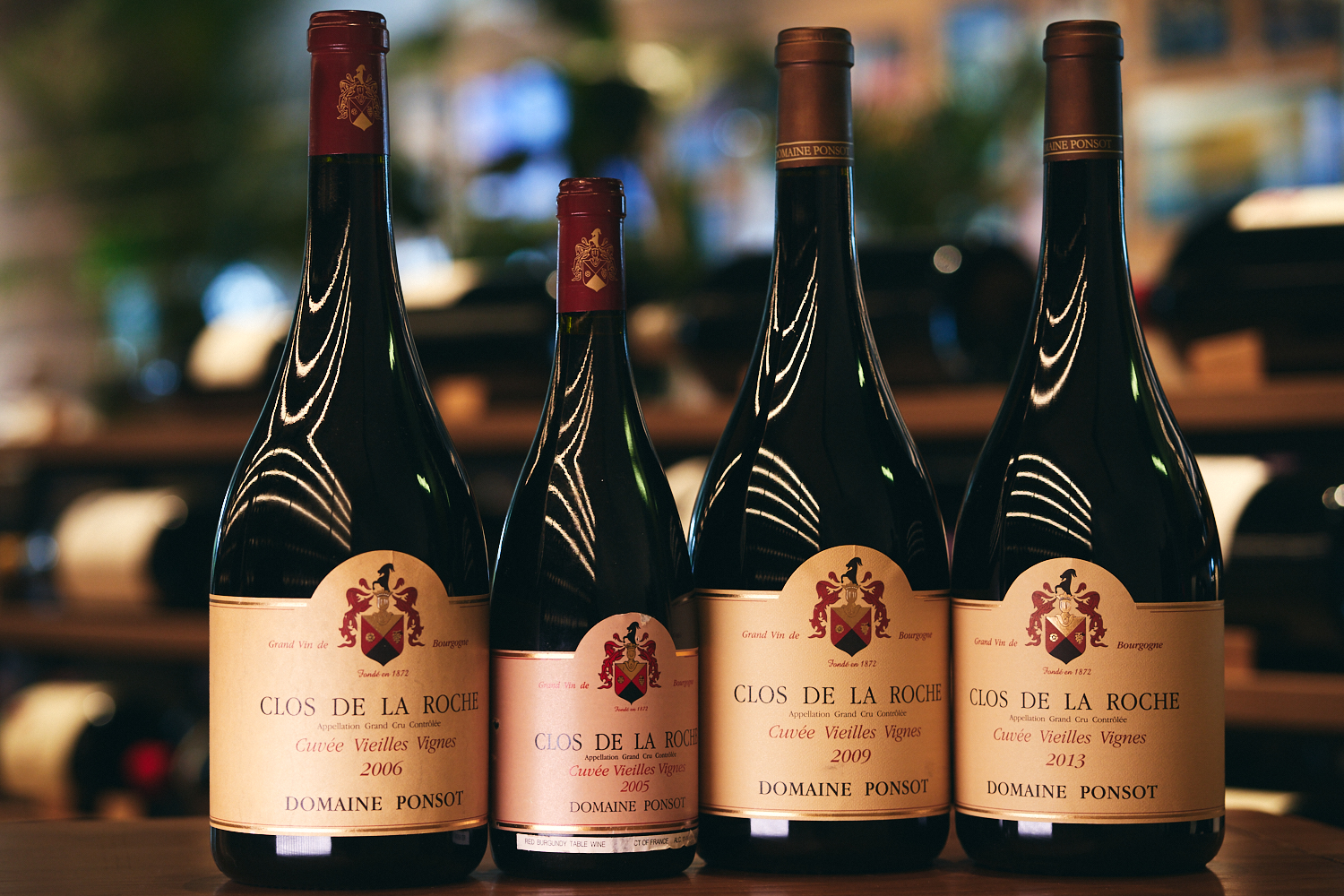 At the start of the year, I had the chance to taste a 1990 Clos de la Roche over dinner at Bâtard with few friends. The experience was just magnificent! It was fun to see how the wine can evolve over the course of dinner. After some air in burgundy glasses, the wine started to show rich aromas of ripe cherry, black fruits, mint, and spices. It had great minerality and acidity, with a silky texture. The best dishes to pair would be Iberico ham, and roast chicken. Then toward middle of the dinner, the wine started to reveal notes of earth, mushroom, plum, red berries and smoke. By the time we had dessert, the last sip revealed aromas of leather, and tea leaves. The ideal way to aerate the wine would is in glass I feel, and not to decant it, as you wouldn't want to miss the evolution of a mature wine like this.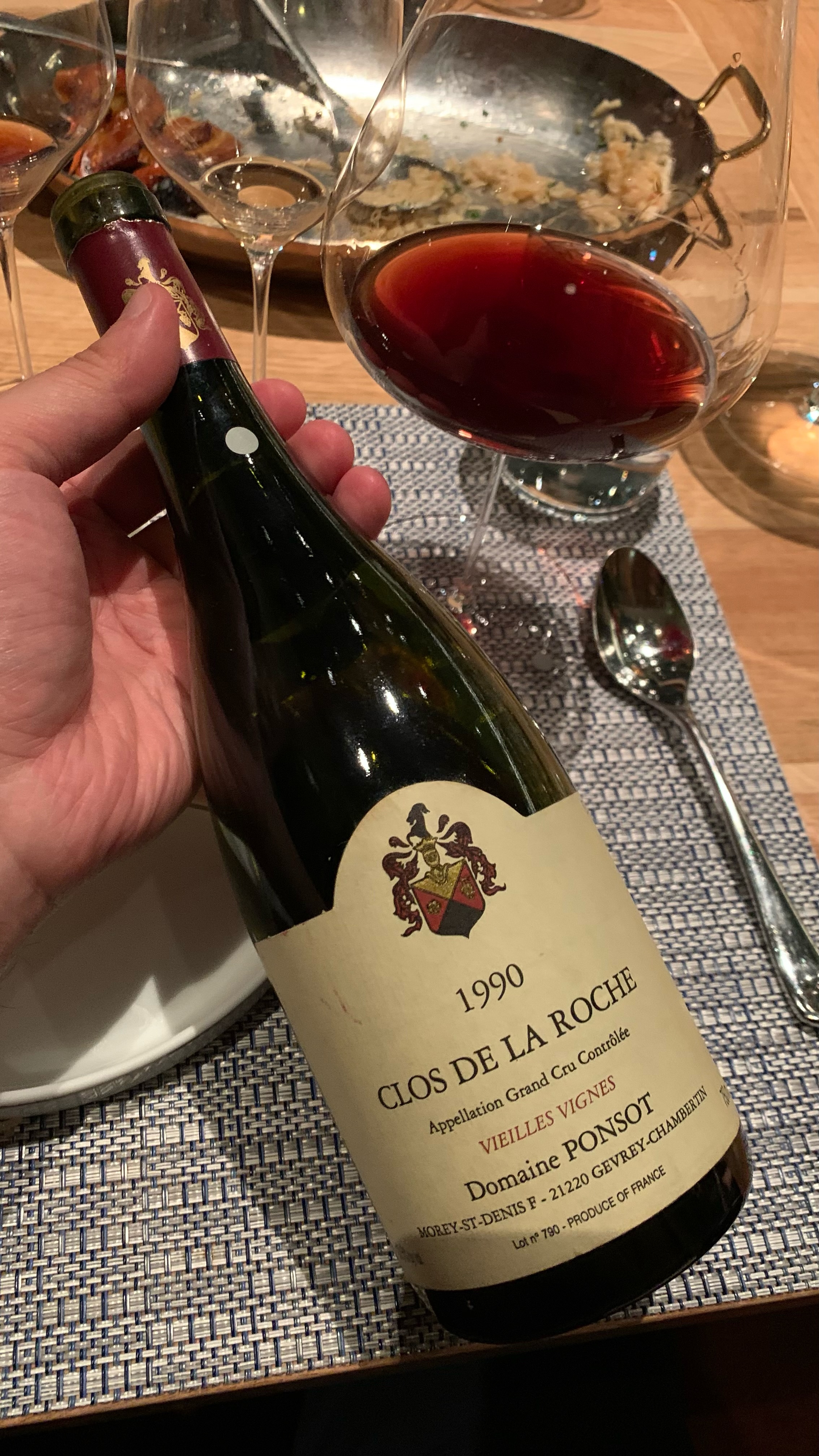 The domaine practices organic and biodynamic farming with the aim to let the terroir fully express in the wine. The soil is composed of marls with different types of limestone, and harvest is done manually in order to pick the best berries. According to Jeannie Cho Lee in 2013 on her website, new oak is not used at all, only 5 year old barrels are purchased from other domaines. Laurent Ponsot, who was running the domaine from 1981 to 2017, explained in an interview for the New York Times in 2018 that the reason to not use new oak is because he dislikes oaky flavour and therefore using older barrels would enable slow oxidation in the wine. Maturation in oak is around 30 months depending on the vintage, before bottling at the right time according to the lunar calendar.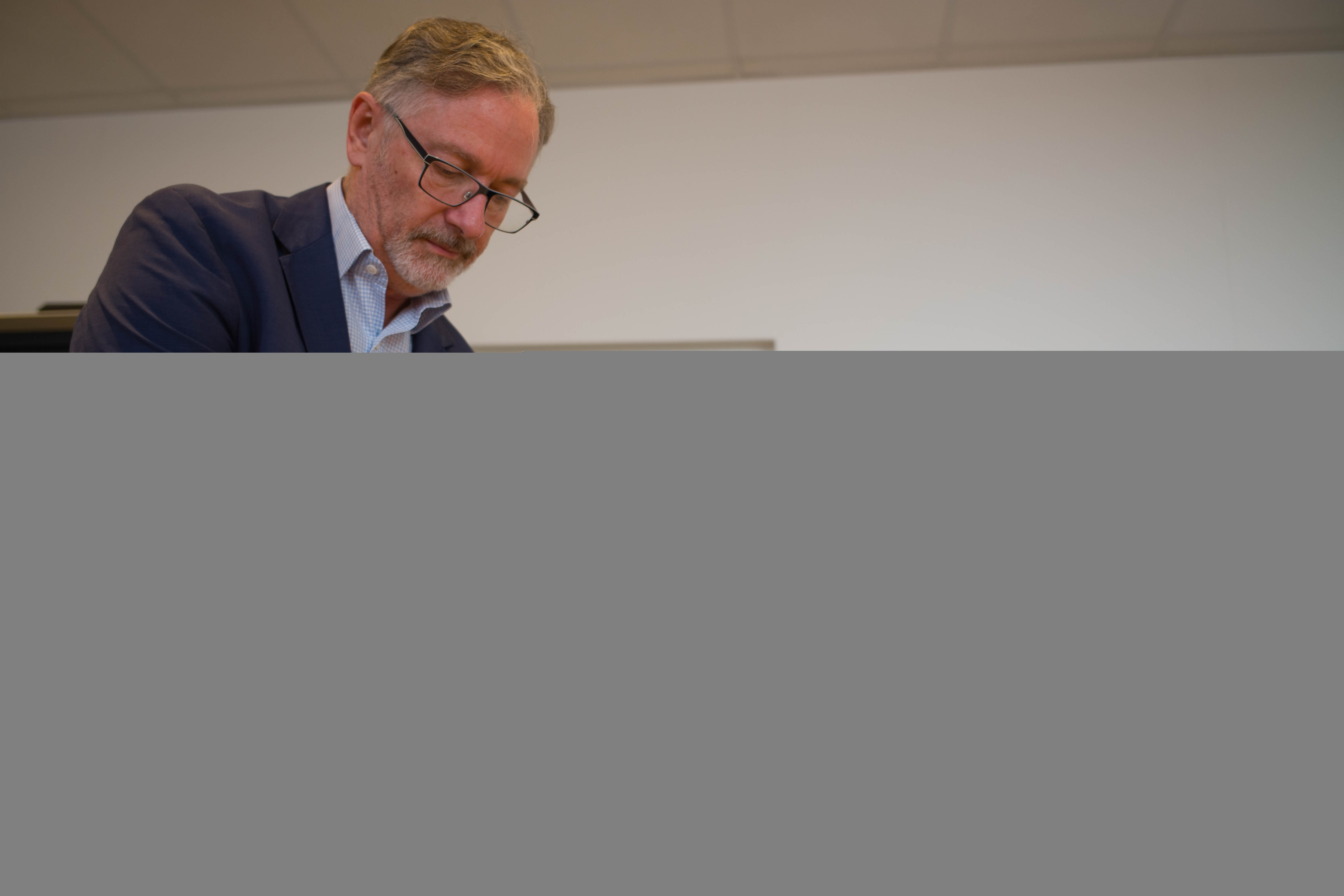 François tasting with Laurent Ponsot at his new domaine, 2019
Domaine Ponsot wines have always been popular among Burgundy wine drinkers and collectors around the world, and the mature vintages are highly sought in the market and the bottles are getting extremely rare. Please see below the selections available in our stock of Clos de la Roche, along with the other wines from Domaine Ponsot. As these wines might vanish soon, feel free to let us know which ones you'd like to get before it's too late or let us know if you need guidance in finding the perfect bottle for you.