By Alexandria Rae Cubbage, 17 Dec 2020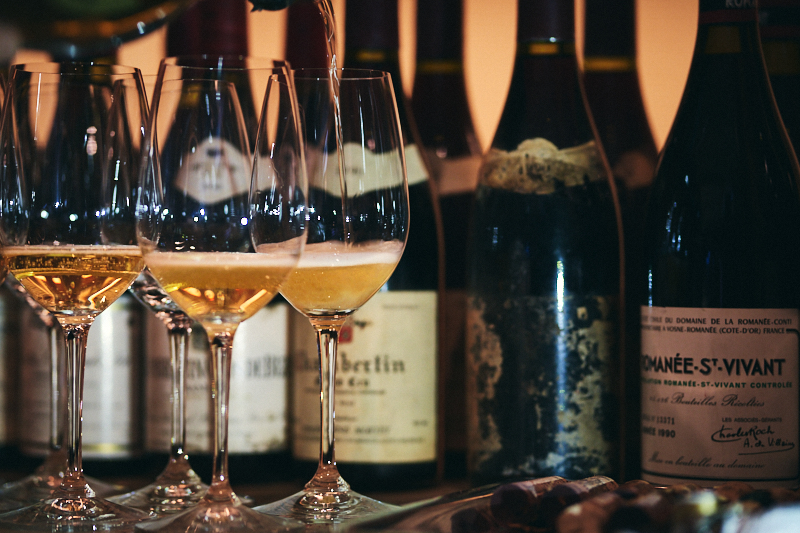 Recently, we put together a dinner to experience and to gain insights on the 1990 Burgundy vintage. We asked our good friend Allen Meadows to join us virtually from Burgundy to provide his take on the vintage and discussion of this period of time in the development of the wines of Burgundy. What we learned is that 1990 was a notable vintage in Burgundy for quite a few reasons. And 1990 is special because the quality of both the reds and the whites is quite high as we experienced throughout the dinner. Many of the wines we enjoyed are quite rare. As we journeyed through each flight, Allen shared his special insights into the vineyards, winemakers and other unique aspects of each wine which I've tried to capture in this recap along with some of my own impressions of these wines.
I've often struggled to appreciate the 1990 vintage for Burgundy because I find it to be too powerful, rich and concentrated to the point that the tension and terroir that draws me into appreciating Burgundy is lost. With thirty years on, the ripe intensity of the reds has integrated and is more balanced. Most of these red Burgundies seem able to last for a while longer and are just starting to show layers of developing aromas and complexity. When I tried some of these reds ten years ago, they weren't delivering this level of detail in the glass; it was more just ripe, powerful intensity dominating the wines. At this recent dinner, my highlight red of the night was 1990 Domaine Bachelet Charmes-Chambertin Grand Cru Vieilles Vignes and for the whites 1990 Domaine Comte de Vogüé Musigny Blanc Grand Cru impressed me the most. These two wines were the standouts because they displayed the ripe fruit character and concentration I associate with the 1990 vintage, but they still showcased their respective terroir. The 1990 whites are drinking well, but as Allen pointed out, how the wine has been stored will be essential to experiencing a fine example of 1990 white Burgundy. But when these wines are on, I've found them to be very rewarding. At the end of this recap of our 1990 Burgundy 30 Years On Dinner, you will find a question and answer section, so you can see what those who joined us were curious about.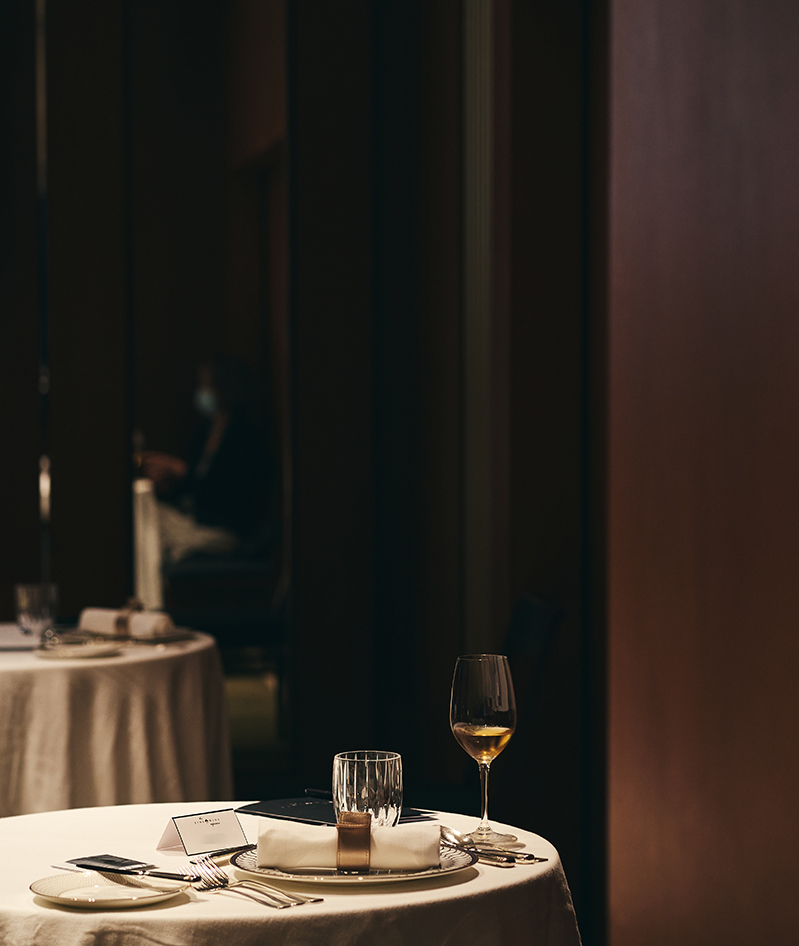 Allen set the stage for our 1990 wine dinner by beginning with background on the significance of this vintage in the development of the wines of Burgundy. Specifically, he explained that 1990 is really the era where modern Burgundy began. It was the largest crop in terms of quality since 1959. The 1990 vintage was also unique for Pinot Noir because not only did the growing season produce high quality fruit but also a large quantity. Allen pointed out that for Pinot Noir that's very rare; in fact, he said there are only five vintages within the entire 100 years of the 20th Century where the growing season produced high quantity and high quality Pinot Noir. One of the most important changes in 1990 was in the philosophy about how to farm the vines. Allen said you started seeing young winemakers like Christophe Roumier, Dominique Lafon and others stopping the use of pesticides and other chemical compounds on their vineyards in favour of other farming practices to combat diseases and threats to the health of the vines. In addition, the sorting table started to be used producing a major increase in quality of the wines. Another advancement was the use of temperature control in the winemaking process. Finally, Allen explained that people started spending on wines from Burgundy, and with people willing to pay better prices, the domaines could make more improvements to both their viticulture and winemaking practices resulting in better wines. So, with 1990, Allen said we saw a marked improvement in the wines that has continued; the days of bad, undrinkable Burgundy came to an end.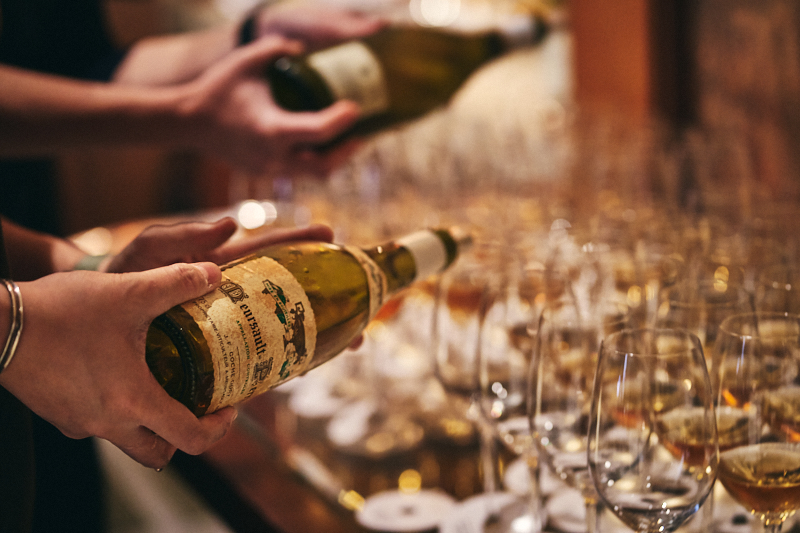 After describing the historical significance of the 1990 vintage to the wines of Burgundy, Allen moved on to offer specific insights about each of the wines included at the dinner. We began with white Burgundy with one white from the Côte de Nuits – 1990 Domaine Comte de Vogüé Musigny Blanc Grand Cru – and one white from the Côte de Beaune – 1990 Domaine Coche-Dury Meursault 1er Cru 'Les Perrières'. Allen explained that François Millet joined as the winemaker for Domaine Comte de Vogüé in 1986 finishing the élevage on the wines of that vintage. Monsieur Millet was responsible for making the 1990 and is currently the winemaker. The Chardonnay grapes for this wine come from two plots with one located in Grand Musigny and the other located in the section of the vineyard called Petit Musigny. In order to be called 'Musigny', it's the domaine's policy that the vines must be over 25 years old. There was no Musigny Blanc made between 1994-2014 because some of the vines were pulled up and replanted, so they weren't old enough to warrant being called Musigny Blanc.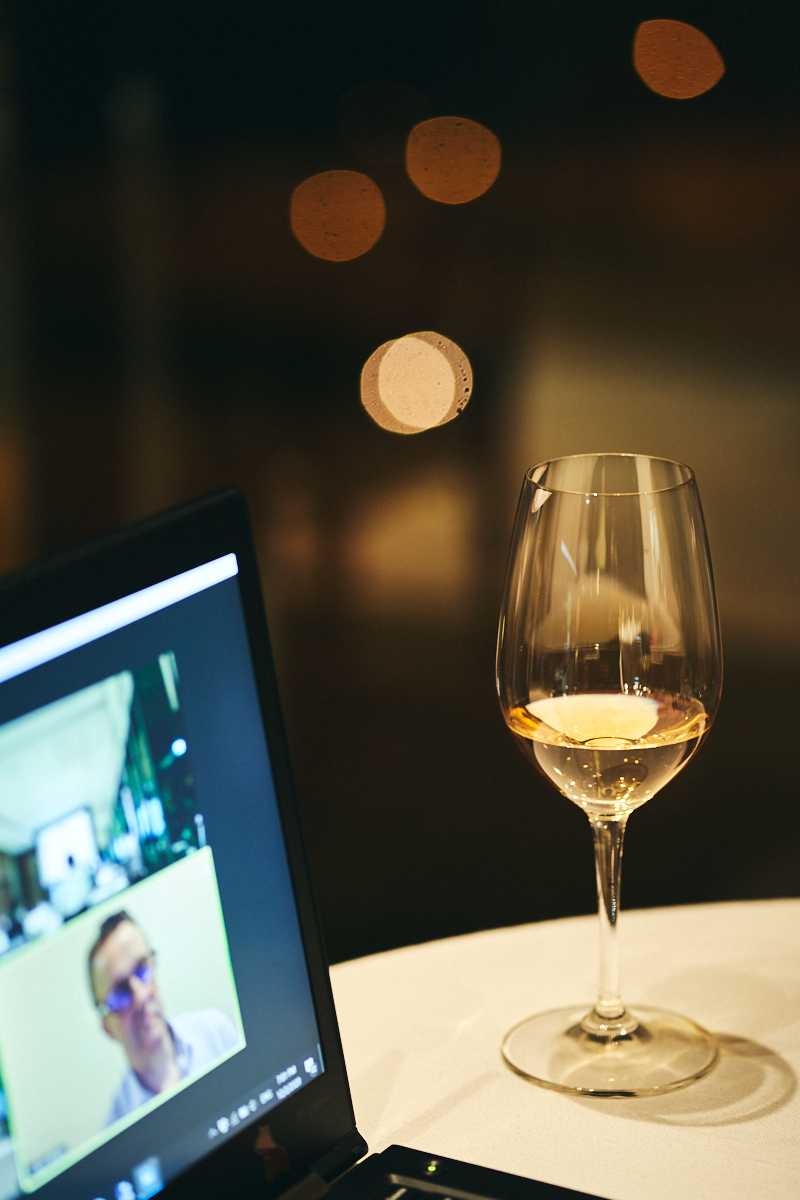 The only other white Burgundy of the evening was 1990 Domaine Coche-Dury Meursault 1er Cru 'Les Perrières'. Allen noted that this wine was made by Jean-François Coche who started his viticultural activities in 1964 and took over his father's domaine in 1973. In Meursault where Allen lives, he pointed out that 'Les Perrières' is its finest vineyard, and there are several climats in Perrières. The 0.67 hectares that Coche owns is actually located in Perrières Dessus which is considered lower quality than the lower part known as Perrières Dessous. However, Allen explained that Coche absolutely makes excellent wine from this part of the vineyard and no one would dispute that. In fact, for him the 1990 Coche-Dury Meursault 1er Cru 'Les Perrières' when it's on is one of the best white wines he's ever had. While I enjoyed this Meursault 1er Cru 'Les Perrières' very much, there was a ripeness and sweet spice quality with a bit of botrytis there that I felt masked over the precision and minerality that I normally find in this wine. The Musigny Blanc displayed more liveliness and lift combined with concentration and showed overall balance and refinement.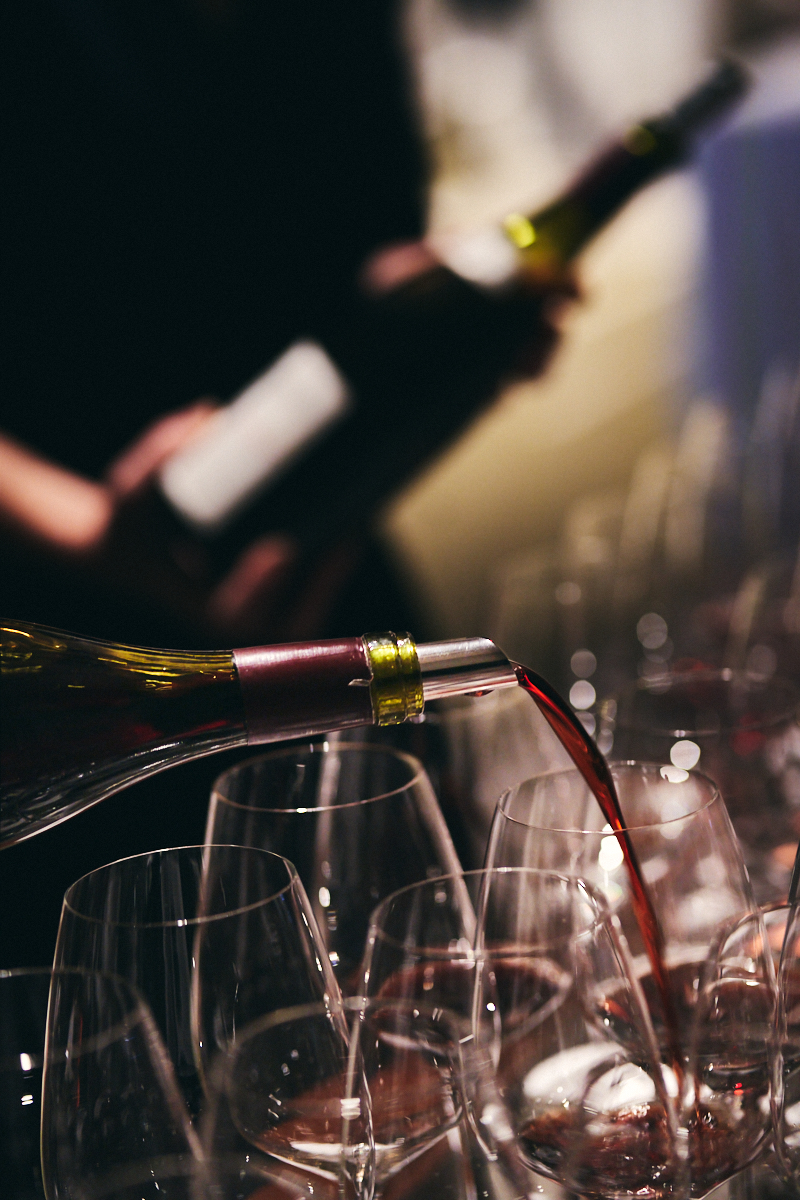 After the flight of whites, we moved into the reds beginning with two grands crus from Morey-St.-Denis and two differing expressions of Charmes-Chambertin. The first wine in the flight was 1990 Domaine Ponsot Clos de la Roche Grand Cru Vieilles Vignes. Allen began by describing that Domaine Ponsot is one of the largest owners of this grand cru. They own 3.35 hectares with most of the vines being located in Clos de la Roche proper which gives this wine its richness and then .7 hectares in Monts Luisants which is located higher on the hill and gives the wine a minerally quality. This wine was the most powerful wine of the night, intense and concentrated with flavour. If I tasted this wine blind, I think I would have pegged it as 1990 or a comparable ripe and concentrated vintage.
Then, Allen went on to discuss the next wine - Clos de Tart, a large monopole grand cru vineyard located in the southern end of Morey-St.-Denis. He explained that this grand cru is actually made up of two climats: Clos de Tart and 28 ares of Bonnes-Mares, a small sliver that's located within the walls of Clos de Tart. Allen noted that in 1953, the Institut National des Appellations d'Origine, now called the Institut National de l'origine et de la qualité (INAO), came to the Mommesin family, who were the owners of Clos de Tart, and told them you can either make two different wines or you can blend them all into Clos de Tart and agree to never declare the Bonnes-Mares part. So, the Mommesin family decided to never declare the Bonnes-Mares and to blend the two climats. During the period when this 1990 was made Henri Perraut was the winemaker; he made the wines at Clos de Tart from 1970-1995. Several at the dinner really enjoyed the 1990 Clos de Tart because they found it displayed a freshness and floral softness on the nose aromatically. Most said they found this character trait in the wine most appealing as they normally find Clos de Tart to be quite rich and powerful with ripe, dark fruit aromas dominating.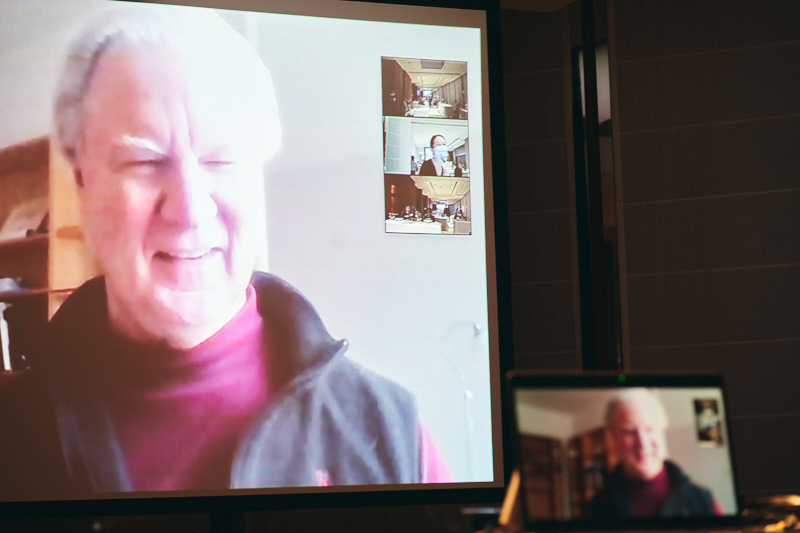 Next in this flight was 1990 Domaine Bachelet Charmes-Chambertin Grand Cru Vieilles Vignes. Allen pointed out that when you see the Vieilles Vignes designation on this label, the wine is really worthy of that as some of the vines were planted in 1920; they really are old vines. These vines are planted at the upper part of Charmes-Chambertin, so Allen described that they are just across the road from the grand cru vineyard Chambertin. As a result, he says some winemakers joke that the soil here is erosion from Rousseau's Chambertin vineyard, but they aren't going to give it back. Allen explained that Denis Bachelet uses 100% new oak on this wine, but because the vines are old and he keeps the yields low, the wine doesn't show any oaky qualities. He described the Bachelet style as rich, seductive and voluptuous. Allen said he drank this 1990 Charmes-Chambertin to celebrate his daughter Mackenzie's 30th birthday over the summer, and it was drinking very well. For me, it was the greatest wine of the night showing pure ripe red and dark cherry fruit notes with a silky texture and lift through the palate with a minerally tension.
The final wine in this flight was 1990 Domaine Claude Dugat Charmes-Chambertin Grand Cru. Allen noted that this wine is made from .33 hectares, and that both the Mazoyères-Chambertin and the Charmes-Chambertin come from Charmes-Chambertin proper. In 1990, Claude made the wine. He is a perfectionist, and Allen said that Claude was a superstar almost before they even existed. Allen said these wines age incredibly well and people collect them passionately. In Linden's May 2017 Review of Our Fine Wine Experience Burghound Symposium Dinner with Claude Dugat and Allen Meadows featuring Charmes-Chambertin and Griotte-Chambertin, Linden awarded this 1990 Charmes-Chambertin 95 points. Click here to read more about Linden's impression of this wine.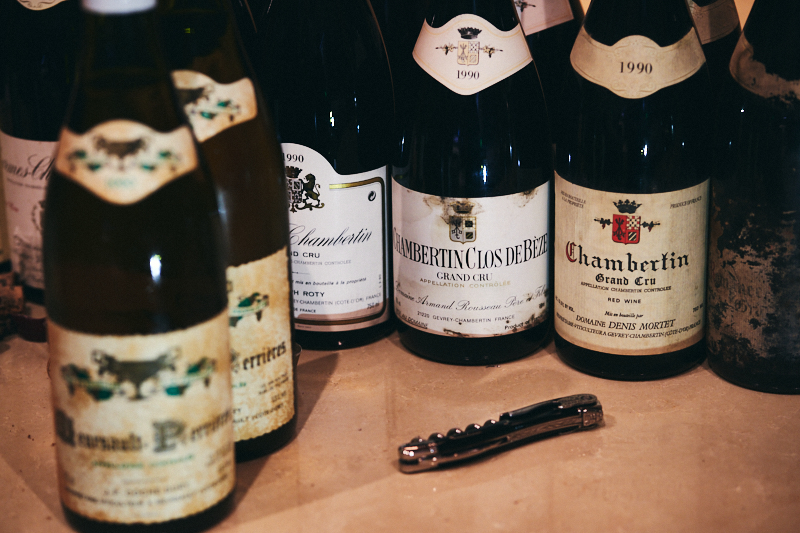 We continued onto our third flight of wines featuring more grands crus vineyards in Gevrey-Chambertin. The first wine of this flight was 1990 Domaine Joseph Roty Griotte-Chambertin Grand Cru. Allen reminded us that Griotte-Chambertin is the smallest grand cru in Gevrey-Chambertin, and Domaine Joseph Roty only makes about one barrel each year. It's made from 0.08 hectares. Thus, being able to taste this wine at the dinner was incredibly special. This 1990 was made by Joseph who started his own label in 1964. At this domaine, Allen explained that the wine is made from very old vines and yields are kept very low too. The wine is aged in 100% new oak and ages extremely well. Allen told us he last drank this 1990 Griotte in 2017 and said this wine should be showing extremely well. He pointed out that it's likely hitting its peak but should have the stuffing to hold well.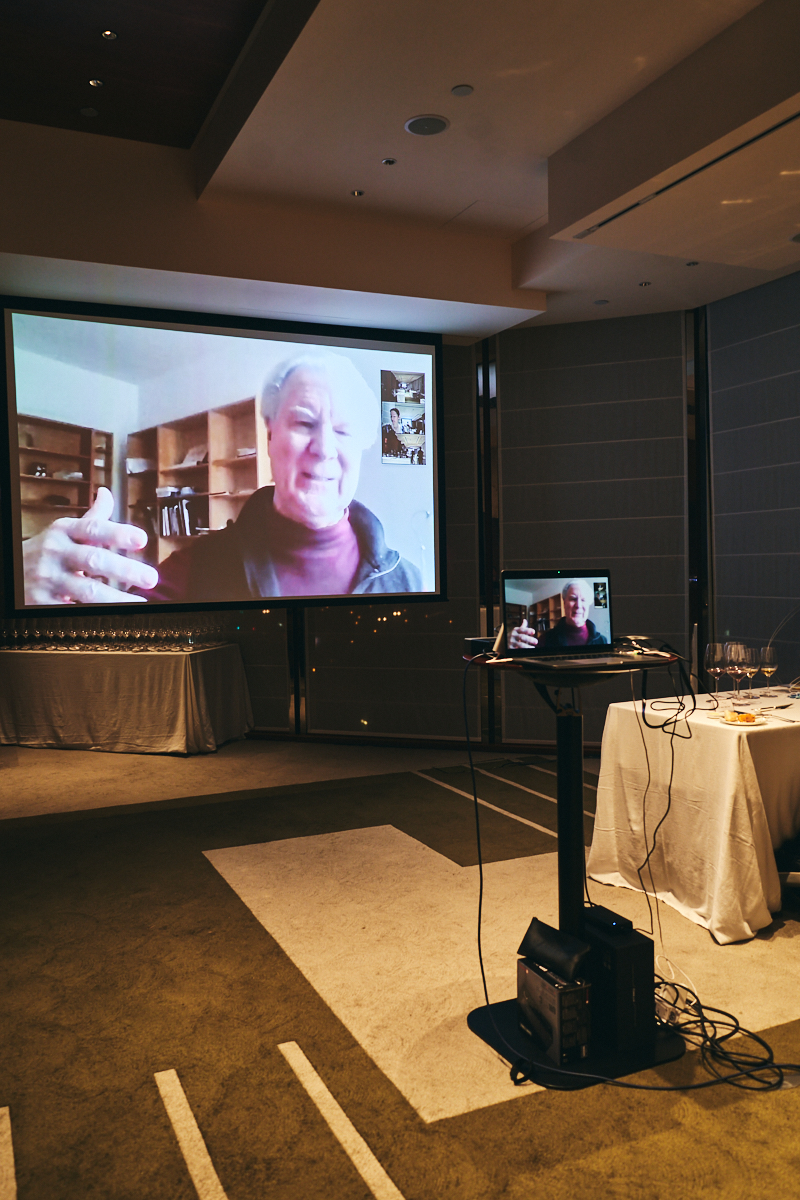 The next wine in this flight was 1990 Domaine Armand Rousseau Chambertin-Clos de Bèze Grand Cru. Allen referred to this wine as an all time classic. He explained that Charles Rousseau, a person that Allen was quite close with, made this wine. The parcel that this wine comes from was acquired in 1961, and the first year it was declared and made was in 1962. In this third flight, this Chambertin-Clos de Bèze was my favourite. I liked its aromatics of spice and old leather notes combined with dark cherry and red cherry fruit along with crushed autumn leaves and notes of tobacco.
The final wine of this flight was 1990 Domaine Denis Mortet Chambertin Grand Cru. Allen pointed out that this wine is extremely rare and was made by Denis' father Charles. Domaine Charles Mortet was divided in 1992 with Denis and his brother splitting the domaine. Denis and his wife Laurence Mortet established Domaine Denis Mortet in 1992. In 1990, Allen said Denis was already working with his father. To learn more about this history and winemaking of Domaine Denis Mortet click here to read Linden's May 2017 Review of The Fine Wine Experience Domaine Denis Mortet Chambertin Dinner.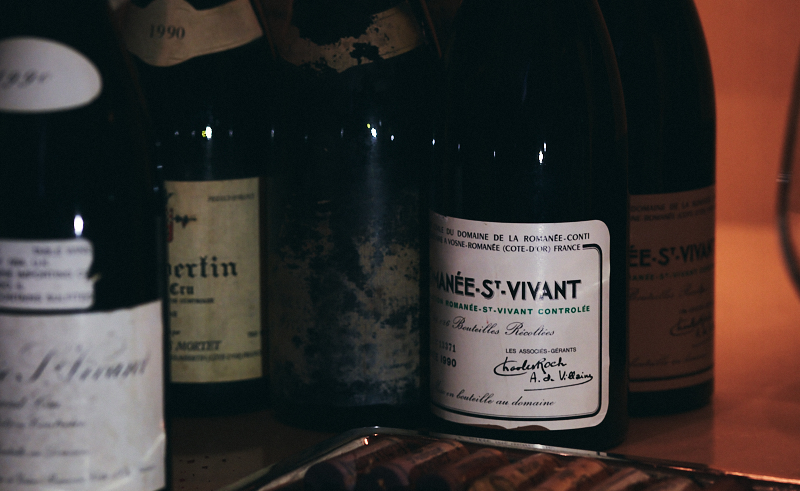 For the last flight of our 1990 Burgundy Dinner, our focus was the grand cru vineyard of Romanée-St.-Vivant as expressed by three notable, yet contrasting producers. The first producer we featured was Domaine Hudelot-Noëllat. Allen explained that this wine is special because it was the first vintage of Romanée-St.-Vivant that Alain Hudelot produced under his own label. Alain was born in 1940, and by 1954 at the age of 14, he was already working in the vineyards. Part of the vineyards that Alain acquired through his wife's inheritance was the Romanée-St.-Vivant vineyard. It took a difficult court battle for them to get these vineyards, but eventually Alain and his wife succeeded in 1978. The aromatics in this 1990 were a real treat and made it a standout for many of us at the dinner. Considering the ripe nature of the vintage, it was surprising to experience the delicacy of aromas in the nose of this wine. The nose showed floral perfumed notes and red berry, wild strawberry and red currant aromas and these flavours continued through to a concentrated and vibrant palate.
The next wine in the last flight was 1990 DRC Romanée-St.-Vivant Grand Cru. Allen pointed out that both the DRC RSV and the Leroy RSV were acquired in 1988. However, DRC had been making RSV since 1966 because they entered into a lease agreement with the Marey-Monge family in 1966 for this grand cru vineyard. Then, as part of this agreement if the Marey-Monge family ever wanted to sell, DRC had the right of first refusal. In 1988, that's what happened, and DRC acquired the RSV vineyard from them. It's a large portion of this grand cru vineyard at 5.3 hectares which represents more than half of RSV. Allen explained that this 1990 DRC RSV is also special because it was made by both Lalou-Bize Leroy and Aubert de Villaine.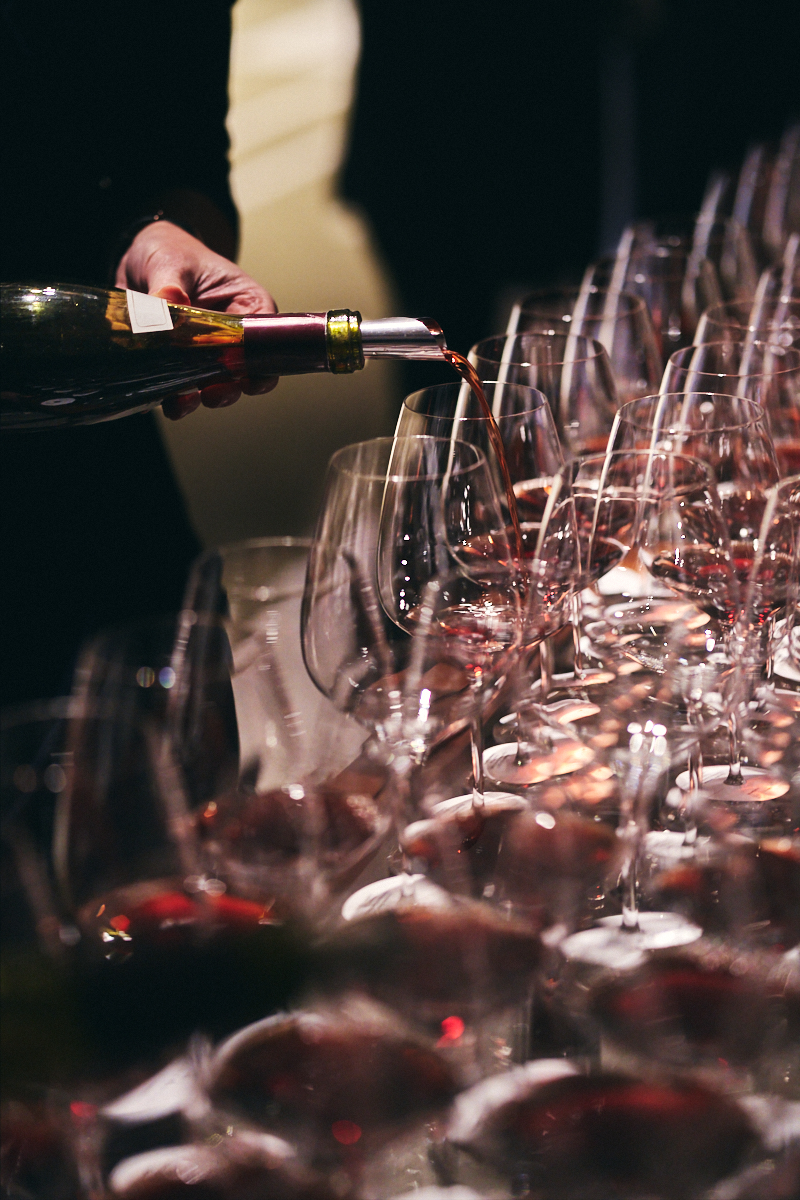 The final wine planned for this flight was 1990 Domaine Leroy Romanée-St.-Vivant Grand Cru. Allen explained to us that Lalou purchased the old Charles Noëllat estate in 1988 and that's where she acquired the RSV vineyard along with several others. Then, she expanded her holdings in 1989 and 1990. The vines in Domaine Leroy's RSV vineyard are very, very old, and Lalou has told Allen that she prefers her RSV to her Richebourg because the plant material is better. With this flight we had the opportunity to experience two wines made by Lalou – this one and the DRC RSV.
One of our bottles of the 1990 Domaine Leroy Romanée-St.-Vivant was past its prime, and we didn't have any more of this wine. As a result, we served everyone a smaller pour of this wine and added a bonus wine - a bottle of 1990 Domaine Leroy Latricières-Chambertin Grand Cru. Allen explained that Lalou purchased this vineyard from the Louis Remy family. He noted that Latricières-Chambertin is located behind a combe, so along with Chambertin it's one of the coolest grands crus sites in Gevrey-Chambertin. This wine is usually very minerally, and Allen described it as 'a connoisseur's wine, a wine of finesse'. Allen also explained that he feels the Latricières-Chambertin frequently gets lost in the Domaine Leroy lineup, but it really shouldn't be overlooked because Lalou does a great job with this wine. By keeping the yields low she is able to fully ripen the grapes, and the result is a wine of elegance, delicacy and subtle minerality.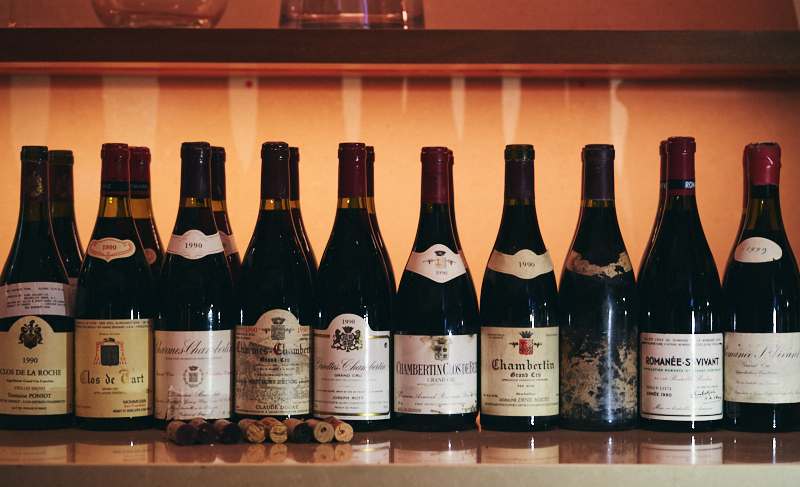 Here were some of the questions posed and Allen's answers during the dinner:
Why do we see higher ratings in recent Burgundy vintages?
Allen said that for this question, he can't speak to other reviewers' ratings because he doesn't read them. However, he thinks wine ratings have gone up because winemaking is better, the quality of the fruit is better and the vintages are more consistent. Specifically, viticulture, yield management, health of the soil, ability to control temperatures during the winemaking process and the availability of oenologists are all factors that have contributed to helping avoid bad wine from being bottled.
What's your experience with 1990 white Burgundy; are these wines still drinkable?
Allen feels that 1990 white Burgundy is at the end of its useful life. He explained that there are exceptions, but he's drunk up most of his 1990 white Burgundy. And if you are going to drink 1990 whites, the storage must be impeccable to avoid disappointment.
Can you comment on the different winemaking styles between DRC and Domaine Leroy?
Viticulturally, Lalou was already converting her domaine to biodynamics long before DRC.
Also, in the winemaking Lalou was starting to use a lower percentage of stems.
Additionally, Allen feels Lalou changed the style of her winemaking after 1993. He said that he asked her about this change, and she responded that the style shift he finds is because of her adoption of biodynamic farming practices. This style shift Allen described as the wines from 1988-1993 being big, bold, robust and very tannic wines that were far more extracted with a heavier new oak regimen than Lalou uses today. Allen said these were 'bad ass Burgundies', and there was a definite Leroy style in her early years of winemaking. Now, Allen feels Lalou's winemaking has become more refined and as a result her wines are more terroir driven than they used to be.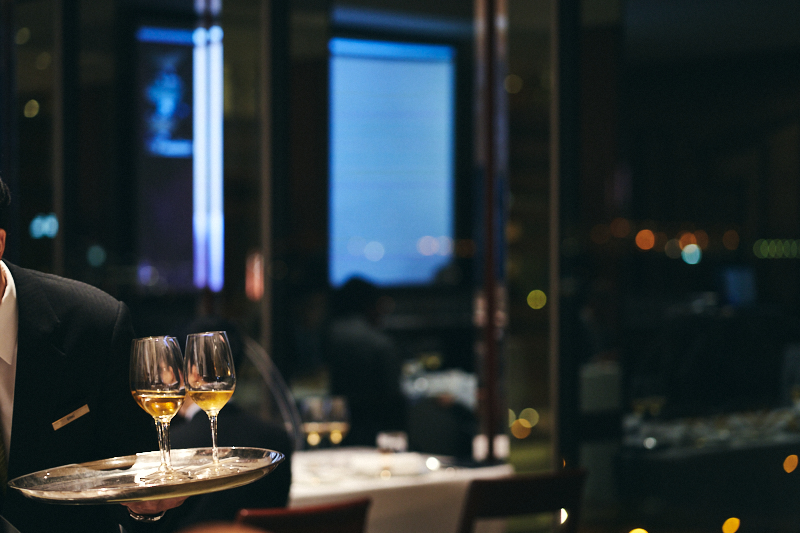 Can you describe Lalou Bize-Leroy's vineyards and the techniques she uses in cultivating her vines?
Lalou's vines are distinct because she trellises high and loops her vines around in an arc rather than cutting off part of the vines. While this method of canopy management used to be rather unique in Burgundy, Allen explained that these days many young winemakers are emulating Lalou's approach to her vines. For example, Charles Lachaux at Domaine Arnoux-Lachaux. In general canopy management is a topic of much discussion in Burgundy these days. Originally, one of the reasons that you trellised your vines low to the ground was because your vines needed the heat. But, the last cool vintage in Burgundy was 2014 and before that it was 2008, so cool vintages aren't such a concern these days. Now, producers are trellising higher in part to avoid the heat.
With the demand for Burgundy increasing, do you see production increasing?
Allen doesn't see production in Burgundy increasing. He explained that the abundance of fruit in 2018 was a rare exception and that Burgundy is in a period of production deficit. Allen pointed out that the last two vintages with ample quantity were 2015 and 2018. 2009 also produced good quantity. Allen pointed out that the growing cycle is starting earlier in Burgundy these days because of mild winters, so when frost happens, it can wipe out a lot of the fruit. Also, water stress and hydric stress are problems the vines are facing as a result of global warming.
Another factor for why Allen says production won't increase in Burgundy is because the appellations can't be expanded without permission from the government. And there really aren't places to grow more grapes except at the Bourgogne and Hautes-Côtes areas.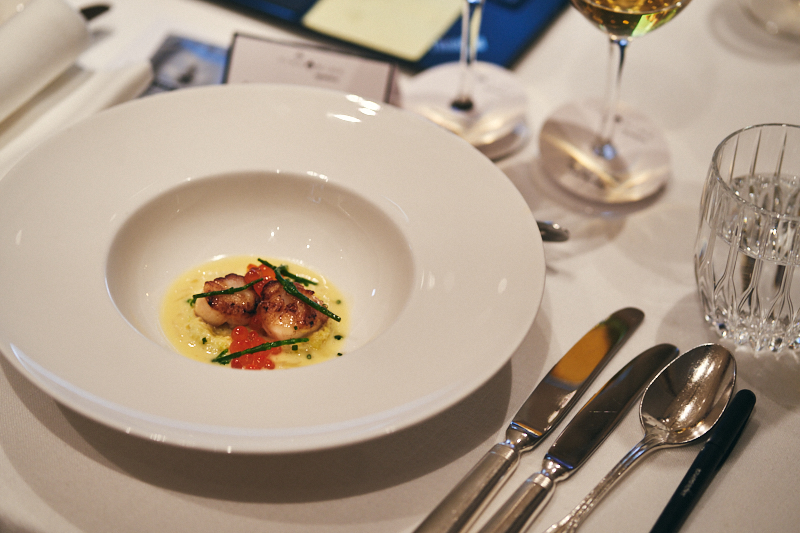 Are Burgundy wines going to become more of an investment than a beverage we can drink?
Allen hopes this won't be the case. He worries that there will be 30-50 blue chip wines where there will be no price limit, and then there will be everything else. Allen thinks that there will still be Burgundy wines that are accessible but on the upper end they will likely continue to rise in rarity and price. He hopes that what happened with the bubble in Bordeaux doesn't happen in Burgundy.
What are the greatest risks for Burgundy now?
Speculation and loss of focus on the wines.
Global warming and climate change: While 1990 was a ripe vintage for its time, Allen explained that it wasn't like 2003, 2009 and 2015 which were much warmer years. And what we have seen since those years are that the vines and viticulture have adapted well. Allen said if you look at 2019 and 2020, these are ripe vintages, but they have good acidity. So, perhaps this isn't as big a risk factor as we think.
Succession taxes: Today, the price of vineyard land has gone up so dramatically that it's difficult for the vineyards to pass from one generation to the next and the new generation to be able to pay the taxes. It's forcing some domaines to sell off or to lease in order to pay these taxes.
Big buyers coming in and buying Burgundy.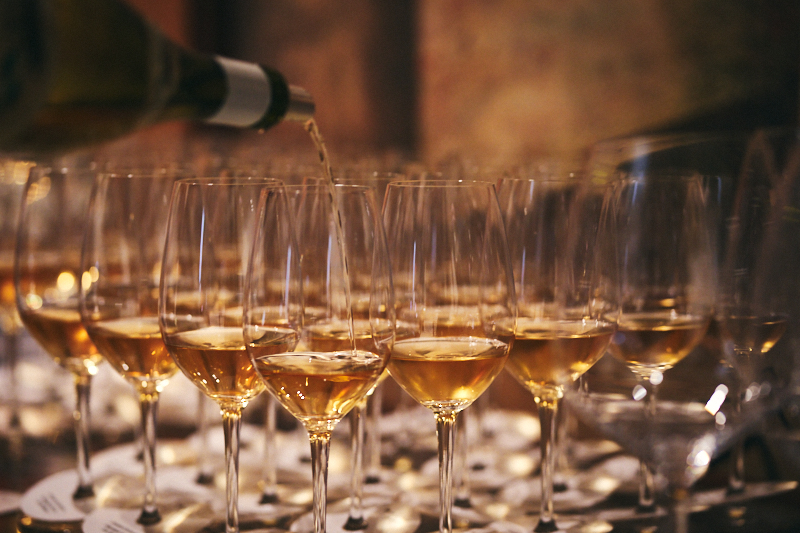 Besides Burgundy what are some other countries or regions who make Pinot Noir at the same quality level as Burgundy?
New Zealand, Tasmania, parts of California, Oregon, parts of Canada.
Allen says the answer to this question for him is almost more aligned to the producer than region by region. He explained that there are a number of places making good Pinot Noir, but they are more driven by style than by showing the place that the wines are from. Allen said you can buy wines from these regions, and they are often completely different. He said Burgundy is unique because it has a thousand years of experience; the producers in Burgundy have a thousand years of trial and error to draw on to know what works best and where. In the New World by comparison, there is about thirty to fifty years of trial and error to draw on; Allen says it takes time for winemakers to figure out what works best and where.
What has your life been like in Burgundy during the pandemic?
Allen really appreciated being asked this question. He said that it's really weird being in Burgundy right now. Allen is used to November with the Hospices de Beaune happening being a bustling time of year in Burgundy. However, no one is there right now except for a few journalists, and all the restaurants are closed. Allen has tasted with producers who have had Covid-19, and they can't tell him anything about the taste in the glass which is strange for him. All the domaines have organized the visits to be very safe with the samples already drawn from the barrels, masks being worn and each person choosing their own tasting glass, etc.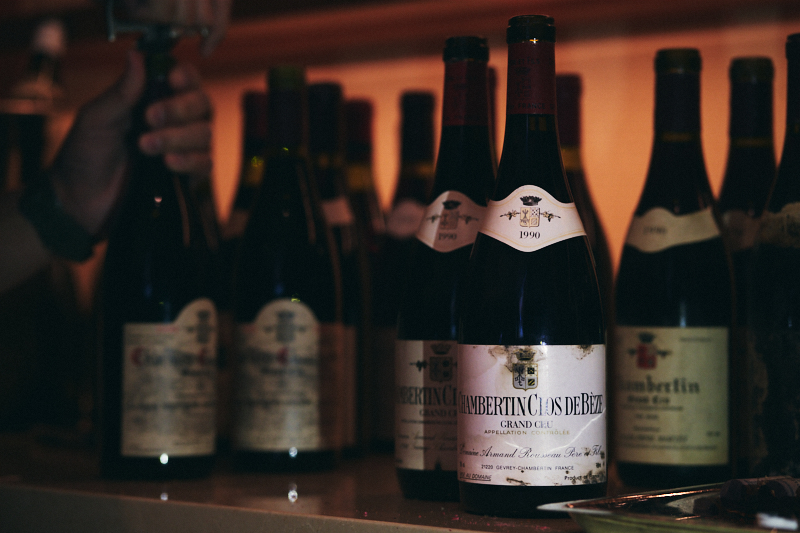 When did the use of whole bunch start in Burgundy and who started it?
Allen said no one knows when the use of whole bunch started because that's the way Burgundy was made from the very beginning. Likely the question is when did this new movement and discussion of the use of whole bunch start. Allen explained that the movement from domaines that traditionally de-stemmed to now using whole bunch started in the mid-2000s. He said domaines such as Dujac and DRC have always used a large amount of whole bunch. Now, he says likely 60% of domaines are likely using some portion of whole cluster. Allen explained that some domaines use whole cluster for the aromatic and structural character it can bring to the wine while others use whole cluster to promote better drainage during the fermentation process or to promote fermentation at lower temperatures.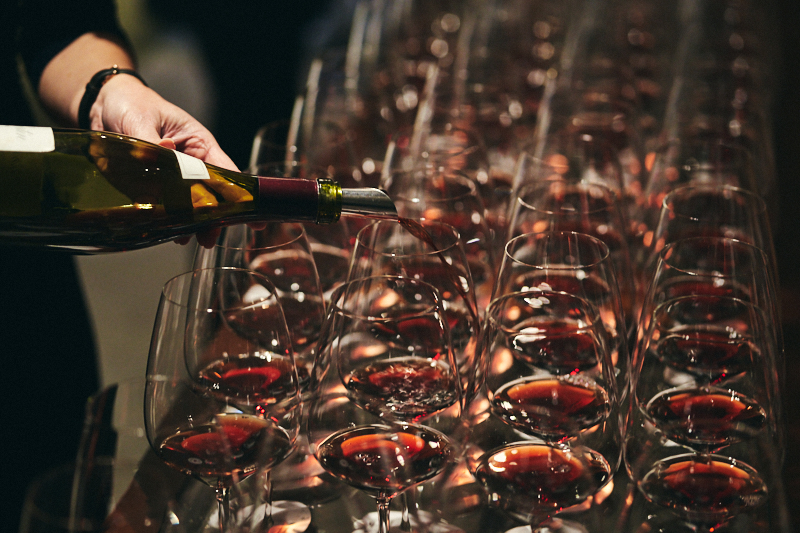 What's your impression of the 2019s?
Allen said that he hasn't tasted the wines of the Côte de Beaune that he will cover those in January. For the Côte de Nuits at a minimum, Allen exclaimed that the wines are excellent. He said there will be some absolute masterpieces, and some are too ripe, lack acidity and have poached fruit aromas.
Allen described 2019 as being warmer and drier than 2018, but what's remarkable is that you wouldn't necessarily know from tasting the wines that they are from a warm vintage as there is an elegance and terroir character in the wines.
For 2018, Allen explained terroir is missing from many of the wines because of the ripeness of the vintage. However, he's found that 2018 has tightened up considerably and doesn't seem to show as ripe in expression as it did initially. Allen feels these wines closing down for a bit is a good thing,
If you know, how is Covid-19 affecting winemaking?
Mainly in the logistics of the viticulture and winemaking for the 2020 vintage. Only a small percentage of people in Burgundy have contracted Covid-19 which is a good thing.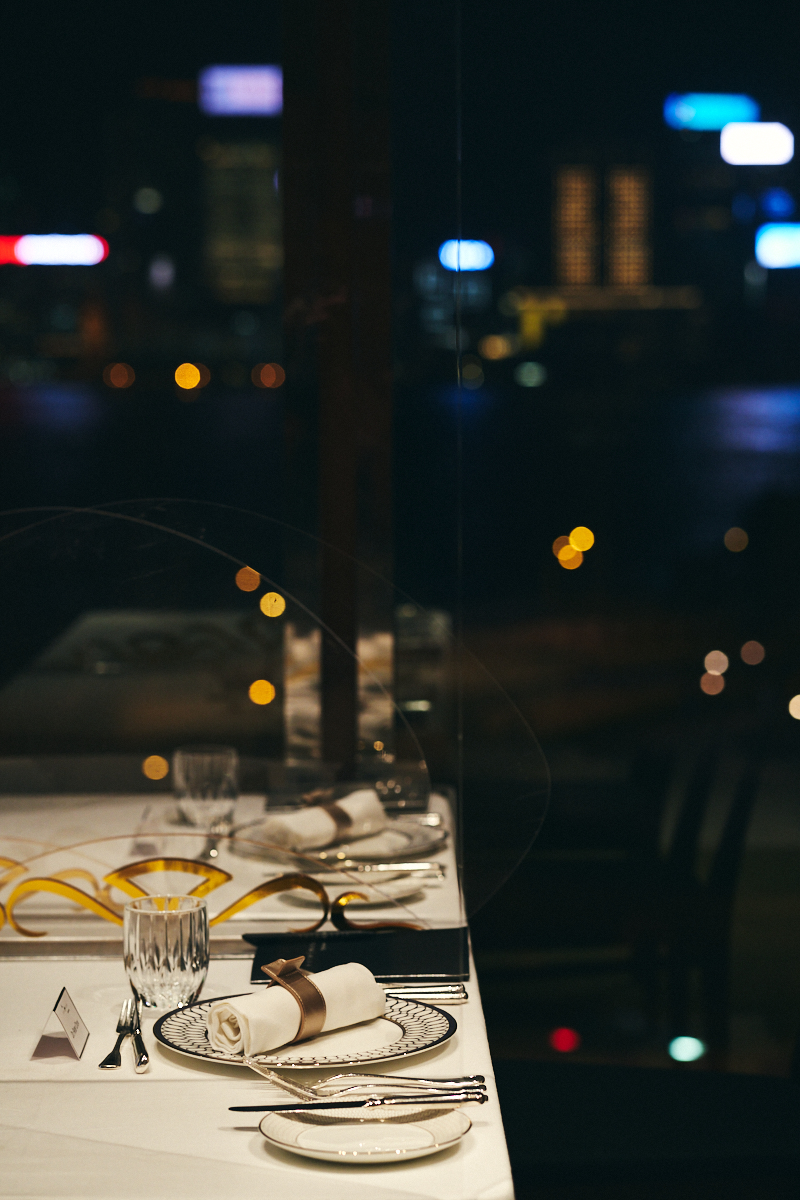 What are some of the positive developments in Burgundy right now?
All the new, young winemakers; Allen loves the energy and watching these rising stars in Burgundy like Charles Lachaux, Charles van Canneyt, Arnaud Mortet, Gerard Julien and others. Lalou Bize-Leroy has been a real inspiration to some of these young winemakers.
Allen said it appears that the vines are adapting to global warming. We are seeing areas like the Hautes-Côtes achieving ripe Pinot Noir such that now it's a good source for generic Burgundy.
Finally, Allen said it's exciting to see how prosperous Burgundy has become. He said the quality of the wines has never been better.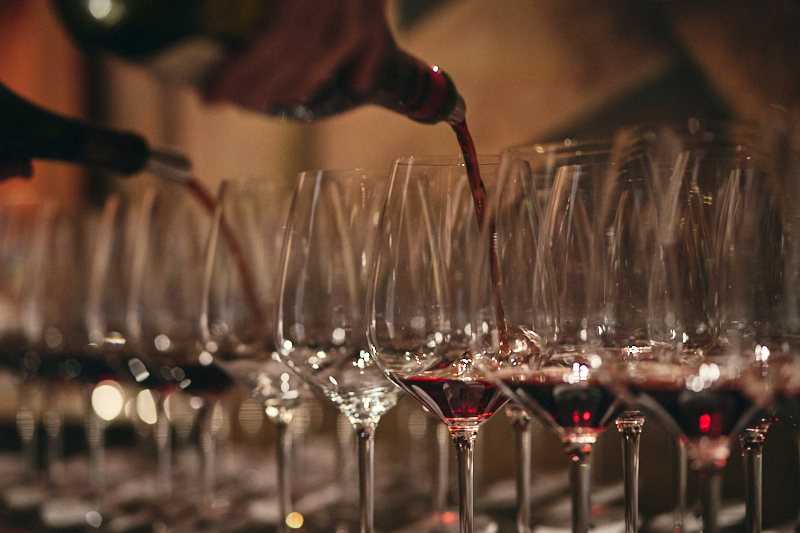 ​
With this statement from Allen that the quality of wines in Burgundy have never been better, it's very fitting that this 1990 Burgundy dinner reflected another golden age for Burgundy. Thank you to everyone who joined this rare wine dinner – a unique opportunity to experience some of Burgundy's finest wines made thirty years ago. We are grateful to Allen Meadows for taking time off from his day of wine tasting to share his expertise and experience with the 1990 vintage as well as his unique perspective on the specific wines featured in this dinner. And our gratitude to the events team, Chef Soren and his culinary team as well as the service staff of the Chief Executive Suite at the Grand Hyatt for all your attention to detail in making our wine dinner an enjoyable experience. It was an enlightening evening with deep discovery about 1990 Burgundy which I've tried my best to capture for you here. If you enjoyed some of the wines at the dinner or missed out and would like to try some, do take this opportunity to purchase some for your own 1990 Burgundy experience at home. We look forward to your company at more rare Burgundy wine dinners in 2021.