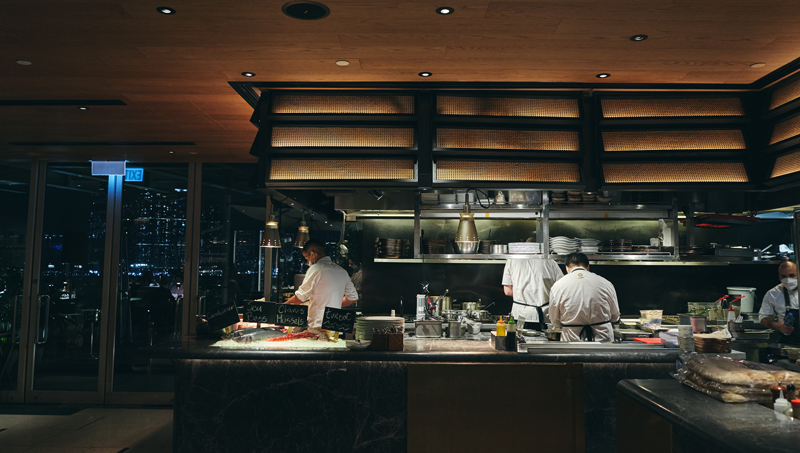 Back in November, some of you joined us for an intimate dinner featuring eleven Dominus vintages spanning from 1986-2015. We chose this theme because we like this wine, and we've found it to be a favourite among many of you. So, we wanted to create an evening to delve deeper to understand how Dominus has evolved over the years and why it has such a devoted following. Below is a bit of background on Dominus including specific details about the vintages featured in the dinner as well as my impressions of the wines. If you weren't able to join us, we hope this offers a glimpse into our experience that November evening, and if you were with us, we hope it's a fond memory of one of Napa's best wines.
The Dominus Estate began in 1982 as a partnership between Christian Moueix of Château Pétrus and Robin Lail and Marcia Smith, the daughters of John Daniels, Jr., and it was called the John Daniel Society. When you look at labels of Dominus from 1983 to 1990, you will see the John Daniel Society written on the label. Then, in 1991, the new label design that we see today came out, and that reference is no longer on the label.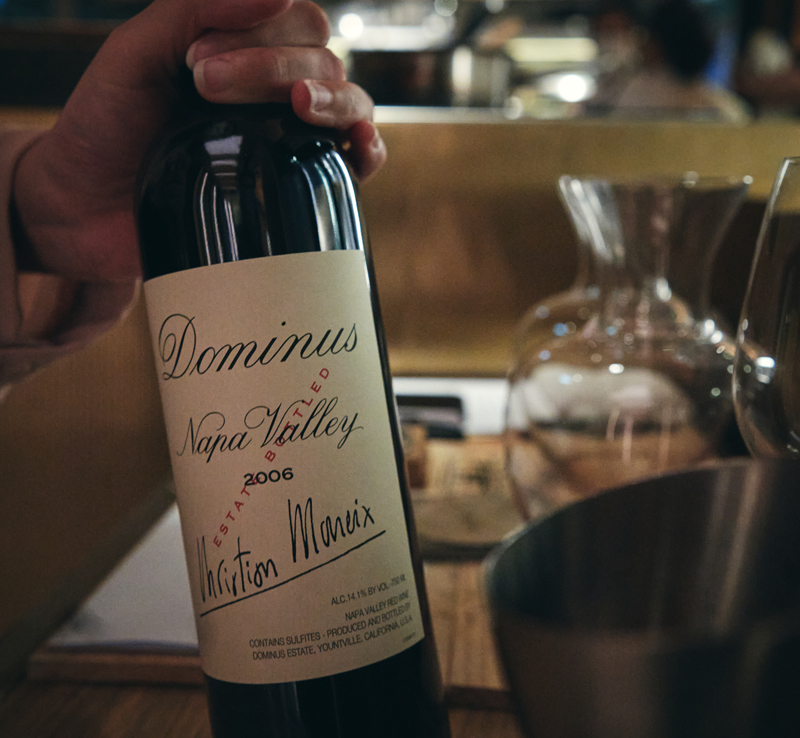 The grapes for Dominus come from a 124-acre vineyard located west of Yountville. In the late 1960s, Christian Moueix of the famed Château Pétrus fell in love with the Napa Valley while attending the University of California at Davis. After his studies, he returned to Bordeaux to work at the family wineries. From being exposed to the terrain, climate and grape quality in Napa, Christian longed to return and to have his own winery there. In 1981, he discovered the Napanook vineyard and in 1982, he entered a partnership to develop this vineyard and to call the wine Dominus.
When Christian Moueix first visited the Napanook vineyard with Daniel Baron, a young Californian that Christian had given an internship to on the condition that he help Christian find the perfect land for growing grapes in California, he was taken with the site. Christian's mentor, Robert Modavi, had already told him about the attributes of the Napanook vineyard, so it made sense that Christian should make his great Napa wine from there.
One of the key reasons for the high quality of the wine produced by Dominus is the land itself. The vineyard was planted in 1838 by George Yount who was one of the founding settlers of the Napa Valley and from whom the town Yountville takes its name. In 1946, John Daniel, Jr. purchased the Napanook vineyard to extend his Inglenook holdings, and he gave the vineyard its name "Napanook". Fruit from this vineyard is in Inglenook wines of the late 1940s, 50s and early 60s.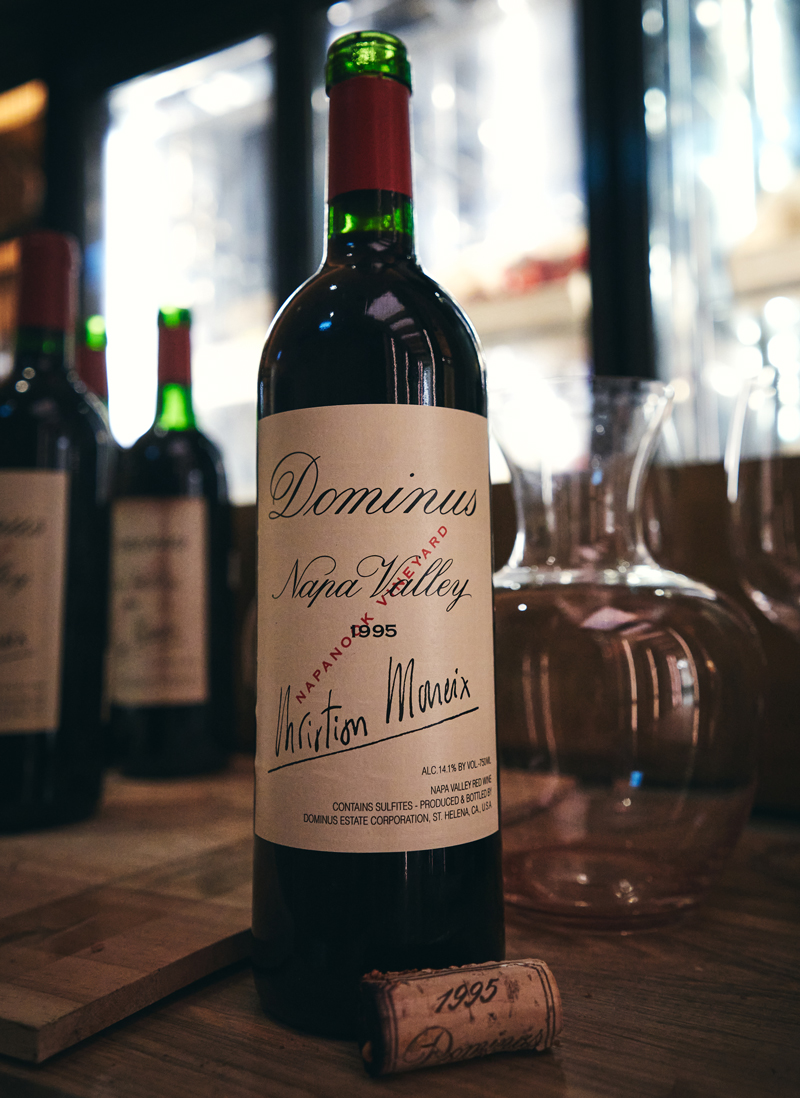 The location of the Napanook vineyard is one of its key strengths for why the land here is so special. It's situated on a slope which helps the vineyard benefit from the influence of the San Pablo Bay fog line keeping the vineyard 2-3 degrees cooler than those in Oakville. The vineyard is planted east to west and contains soils that include rock, gravel, loam and clay.
In terms of taking care of the vines, at Dominus, the team is meticulous. Back in June of 2018, we held a tasting with wine writer Kelli White, the author of Napa Then & Now, and we asked her to offer her insights on the wines from Napa that we tasted that day. When we tasted the 2006 and 1996 Dominus we asked why the tannins in the wines of Dominus have an elegant character, Kelli explained she believes it's because they're so meticulous in the vineyards. She described that after the earthquake in 2014, the wine team at Dominus noticed that one of the vineyard blocks was tasting very differently. Upon further investigation, they discovered that the earthquake had awoken an underground spring. She knows of few winery teams who would have uncovered such a condition in their vineyards.
At Dominus they follow sustainable farming practices using organic compounds, and dry farm the vineyards. When harvest time comes, in general, they pick earlier than their neighbours. And in the early days of Dominus, the wines were criticized for being green and underripe likely because of this practice of picking early.

For the winemaking, they use an optical sorting machine, ferment in several small lots and use less new oak than most of their neighbours. The regimen is approximately 40% new oak for the ageing of the wines. The blend and winemaking at Dominus evolved over the years which we experienced through the wines at the dinner. Originally, Merlot was an important component in the blend. But, Christian Moueix learned that it just didn't grow well in the Napanook vineyard, so by 1986 Cabernet Franc made up 12% of the blend and Merlot was starting to be phased out. And in 1989 Petit Verdot was introduced to the blend.
Another one of the key strengths and influences at Dominus over the years has been its people. While Christian Moueix and his vision have served as the guiding force, there have been other very talented people along the way too. The first winemaker was Chris Phelps who worked under the mentorship of Pétrus winemaker, Jean-Claude Berrouet. Phelps stayed on at Dominus for twelve years. In 1995 Christian Moueix bought out Robin Lail and Marcia Smith becoming the sole owner of Dominus. Then, in 1996, David Ramey took over as winemaker and stayed through the 1997 vintage. He was followed by Boris Champy, now of Maison Louis Latour. In 2008, Tod Mostero took over as winemaker and is still making the wine.
These are just some of the strengths that have contributed to the success of Dominus. I encourage you to try a bottle or so for yourself to see the allure in the glass. Below are the wines that were featured in the dinner and notes about them: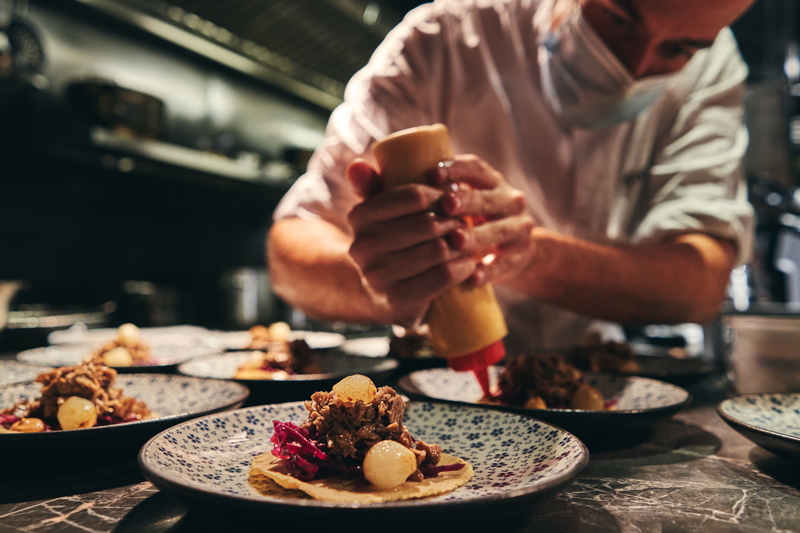 2015 Dominus
86% Cabernet Sauvignon, 9% Petit Verdot, 5% Cabernet Franc
Aromas of ripe, sweet fruit including dark raspberry, plums, blackberry and other dark fruits as well violets, vanilla and liquorice along with a rounded, velvety texture showed through in this glass; concentration and depth stood out here.
2014 Dominus
86% Cabernet Sauvignon, 7% Cabernet Franc, 7% Petit Verdot
The 2014 showed flavours of toasted coffee, savoury herbal notes such as sage and red and dark cherry fruits with a firmer, more pronounced tannic structure conveying its youth and a Bordeaux-like character.
2006 Dominus
91% Cabernet Sauvignon, 6% Cabernet Franc, 3% Petit Verdot
In the 2006, I found developing notes with flavours of dried and fresh dark raspberry and blackberry fruit intermingled with spice notes of cinnamon and vanilla and aromas of dried autumn leaves and forest floor. 2006 was a ripe vintage for Napa, and this wine showed sweeter fruit character and more weight on the palate, especially in comparison to the 1996. However, the wine was still balanced and conveyed a rounded texture.
1996 Dominus
82% Cabernet Sauvignon, 10% Cabernet Franc, 4% Merlot, 4% Petit Verdot
The 1996 tied with the 1992 for favourite wine of the night. Most were struck by the wine's elegance with red fruit flavours dominating with underlying notes of dark cherry, a fresh, herbal quality with lively acidity carrying the fruit and a minerally character balancing the finish.
When we tasted this wine back in June 2018 at our Napa Then & Now tasting, those of you who were with my good friend Kelli White and me concluded that the 1996 was in its sweet spot, and that held true at our dinner too. Author Kelli White noted that this wine is one of the most lacy and feminine wines from the vintage and exclaimed that she is a big fan of 1996. Kelli described, the tannins as elegant, yielding a graceful Cabernet.
1995 Dominus
80% Cabernet Sauvignon, 10% Cabernet Franc, 6% Merlot, 4% Petit Verdot
The fruit in this bottle was caramelized in character leaving a Paolo Cortado like impression on the palate. Sadly, this bottle of 1995 was overly mature.
1994 Dominus
72% Cabernet Sauvignon, 11% Cabernet Franc, 12% Merlot, 5% Petit Verdot
When we reached the 1994, all of us at the dinner commented that we were reminded of Bordeaux. And for the commune, our consensus was this vintage smelled and tasted like a Pauillac. It delivered aromas of dark chocolate, cassis, dark raspberry, sweet baking spices, old leather, forest floor and a gamey note. The wine was intense and concentrated on the palate with fine grained tannins.
1992 Dominus
59% Cabernet Sauvignon, 20% Merlot, 20% Cabernet Franc, 1% Petit Verdot
This 1992 tied for first place with the 1996 as favourite wine of the night. It was one of my picks and is a long time favourite wine of mine. As we tasted this wine together at the dinner, several compared it to a wine from the commune of Saint-Julien in Bordeaux. However, one of the guests said for him structurally on the palate the wine felt like a Pomerol with its velvety and rich tannins. Aromatically, the wine conveyed notes of dark raspberry, dark cherry with a bit of herbal flavours of and thyme along with saddle leather and an earthy note.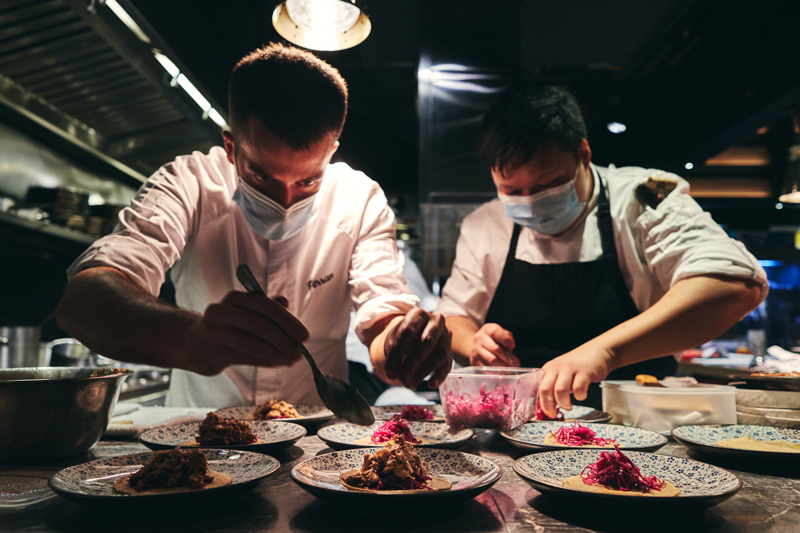 1991 Dominus
80% Cabernet Sauvignon, 19% Cabernet Franc, 1% Petit Verdot
The 1991 was my second favourite wine of the night. The nose delivered a floral perfumed note with sweet tobacco, red fruits and cherry flavours along with aromas of roasted coffee and old leather. I liked this wine because of its elegant character. According to Christian Moueix, the 1991 was the first vintage to be well received by wine critics. And it was also the last vintage that was under 14% in alcohol.
1990 Dominus
83% Cabernet Sauvignon, 8% Cabernet Franc, 7% Merlot, 2% Petit Verdot
This vintage was the second favourite wine of the night. Two of the guests commented that this 1990 reminded them of a wine from the commune of Margaux in Bordeaux. Another guest said this wine was a favourite for him because of its balance. The nose and palate were ripe and powerful with aromas of dark cherries, plums and dark berries mixed with dark chocolate and roasted coffee.
1989 Dominus
89% Cabernet Sauvignon, 10% Merlot, 1% Petit Verdot
This bottle of 1989 was corked.
1986 Dominus
80% Cabernet Sauvignon, 12% Cabernet Franc, 8% Merlot
This 1986 showed the most developed of the wines of the dinner and also more in the style of old school Bordeaux; it lacked the rich fruit character and concentration of Napa wines. Red fruits intermingled with an herbal aroma stood out on the nose. On the palate flavours of cherry and cassis combined together with sweet spices and earthy notes along with a cool, tart quality to the fruit.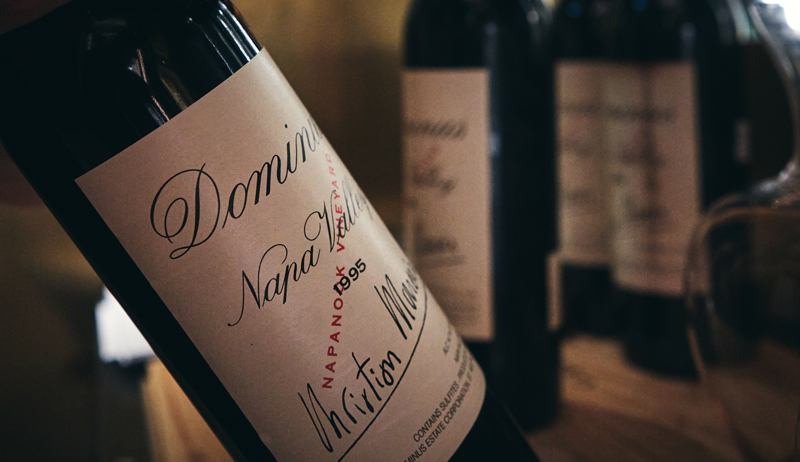 As you can tell from these tasting notes, at this Dominus dinner, we frequently found ourselves discussing Bordeaux and analogizing these wines to those we are familiar with from there. We also discussed how very unique we found these wines to be for what we normally associate with the wines from Napa. A big thank you to Chef Ferran Tadeo and the team at La Rambla for creating a Spanish menu to complement these wines. Our overall consensus was that Christian Moueix and his team have indeed created something very special with Dominus. It's a wine that stands apart in Napa because it delivers the ripe fruit character and concentration we associate with that modern wine region while harkening back to the herbal elements, acidity, structure and balance we find in the classic clarets of Bordeaux.
Below is our offering of Dominus, so you can enjoy some for yourself over the holidays. Wishing you a very Merry Christmas!
http://bit.ly/TFWEDominus