By Jacky Lam, 20 July 2022
There are many interesting personalities out there in the wine-making sector, and Philippe Pacalet is definitely one of them. Born in Beaujolais, he was greatly influenced by his uncle Marcel Lapierre, a leading figure in making natural wines in Beaujolais. Pacalet also spent 10 years in Domaine Prieuré Roch, taking the role as an estate manager. If this doesn't sound impressive enough, he was also making wines in Château Rayas, and Domaine Leroy. This is the man who turned away the invitation from Domaine de la Romanée-Conti, as he wanted to start something of his own. His winemaking journeys and experiences are all written in his wines: minimal intervention, great purity and terroir reflection. These are wines that have gained a climbing attention since the beginning, especially in recent years.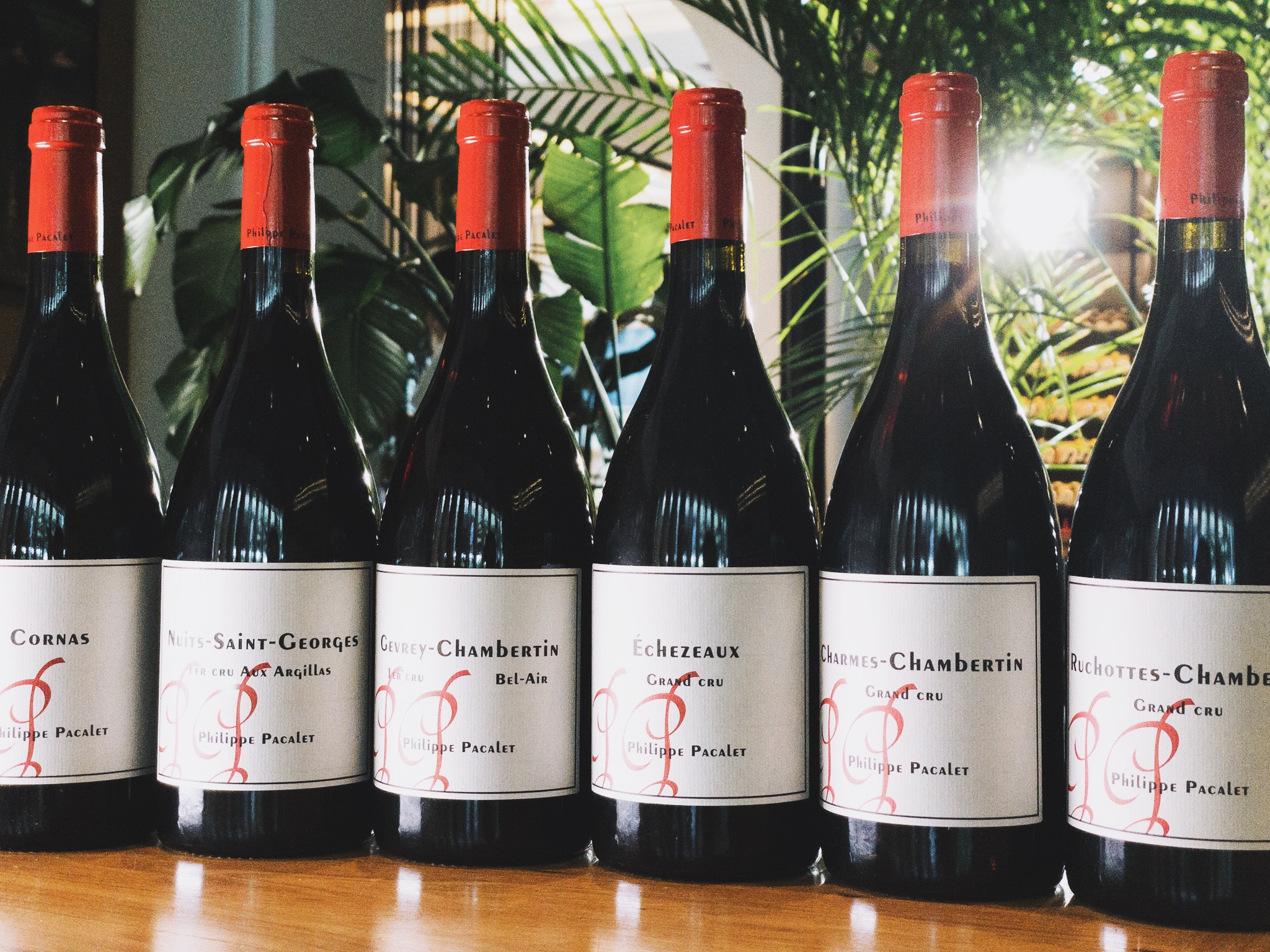 Philippe Pacalet's philosophy is to let each terroir speak for itself. He rents selected plots in various parts of Côte-d'Or, and does his very best to convey the characteristics of each one. Every little step from growing, harvest, fermentation to bottling are decided to make every drop in the most natural way possible. All grapes are harvested and fermented in whole bunches, with natural yeasts on the grape skin driving the fermentation. Wines are fermented in wooden vats, with pigéage for a gentle extraction, and then aged with a low proportion of new oak (usually below 25%), so as to preserve the fruit/ floral characters which are extremely delicate. All wines are bottled without any fining or filtration. As the dead yeast cells are not removed from the finished wine, they gradually break down and becomes part of the wine, adding body, concentration and a round mouthfeel on palate. Even the bottling process is done by hand, as opposed to a mechanized production line. Those who have tried his wines will know these are wines of authenticity. They blossom like summer flowers in your glass, and leave a clear, pure impression on your tastebuds.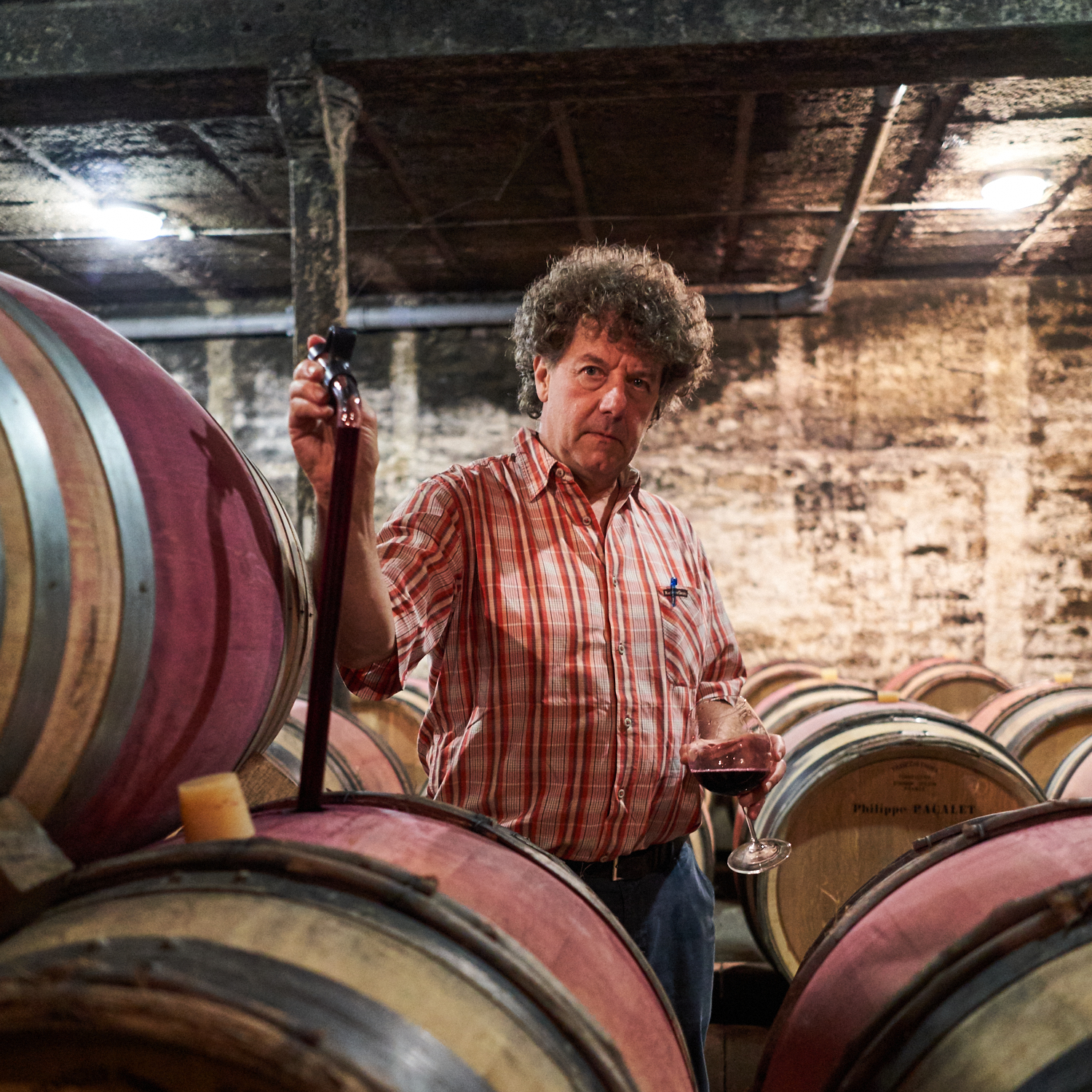 ​
Delicious in their youth, Philippe Pacalet's wines are amazingly approachable, even with their newer vintages. The wines just simply show well in relation to other producers at similar vintages. I have tried their Nuits-St-Georges 1er Cru 'Aux Argillas' 2012, and Gevrey-Chambertin 2016 lately, both were pleasurable with a silky texture. The attractive floral blossoms, leather and baking spices on nose seemed to be a common theme in both wines. There were plenty of freshness in the Gevrey, and the NSG is simply harmonious with perfumed floral notes on its lingering finish. There seems to be a magic between the stunning purity, and the mouthwatering acidity, which give incredible freshness to every sip. The wine that excites me from Pacalet, is Echezeaux Grand Cru which they produce in very limited quantities. They have highly aromatic qualities, with hints of exotic spices. It's a combination of power and generosity. Nothing can be more enjoyable than a slightly chilled bottle, which accentuates the floral characteristics, and mouthwatering acidity that stops the thirst in Summer.
Philippe Pacalet is a man of story, and a grand artist. His wines are pure juice given from mother nature. The immense effort of him and his team had accurately draw out the essence from each terroir, but this also meant his wines are hard to come by, as his wines are only made at a super small production (around 50,000 bottles per annum). Let us know if you want to secure your hands on these wines, and we would be happy to help.