a
By Linden Wilkie, 22nd July 2022
It's day 7 of my Hong Kong hotel quarantine. My last day. It's funny how confinement focuses the mind, even if to daydream about things outside. This time around I decided – I don't know why – not to drink during the quarantine, so that has enhanced my wine daydreams somewhat.
Have you had a similar experience?
I have been browsing our wine list. What would I like to open when I get out?
Two elements are dominating my thinking – fragrance and texture.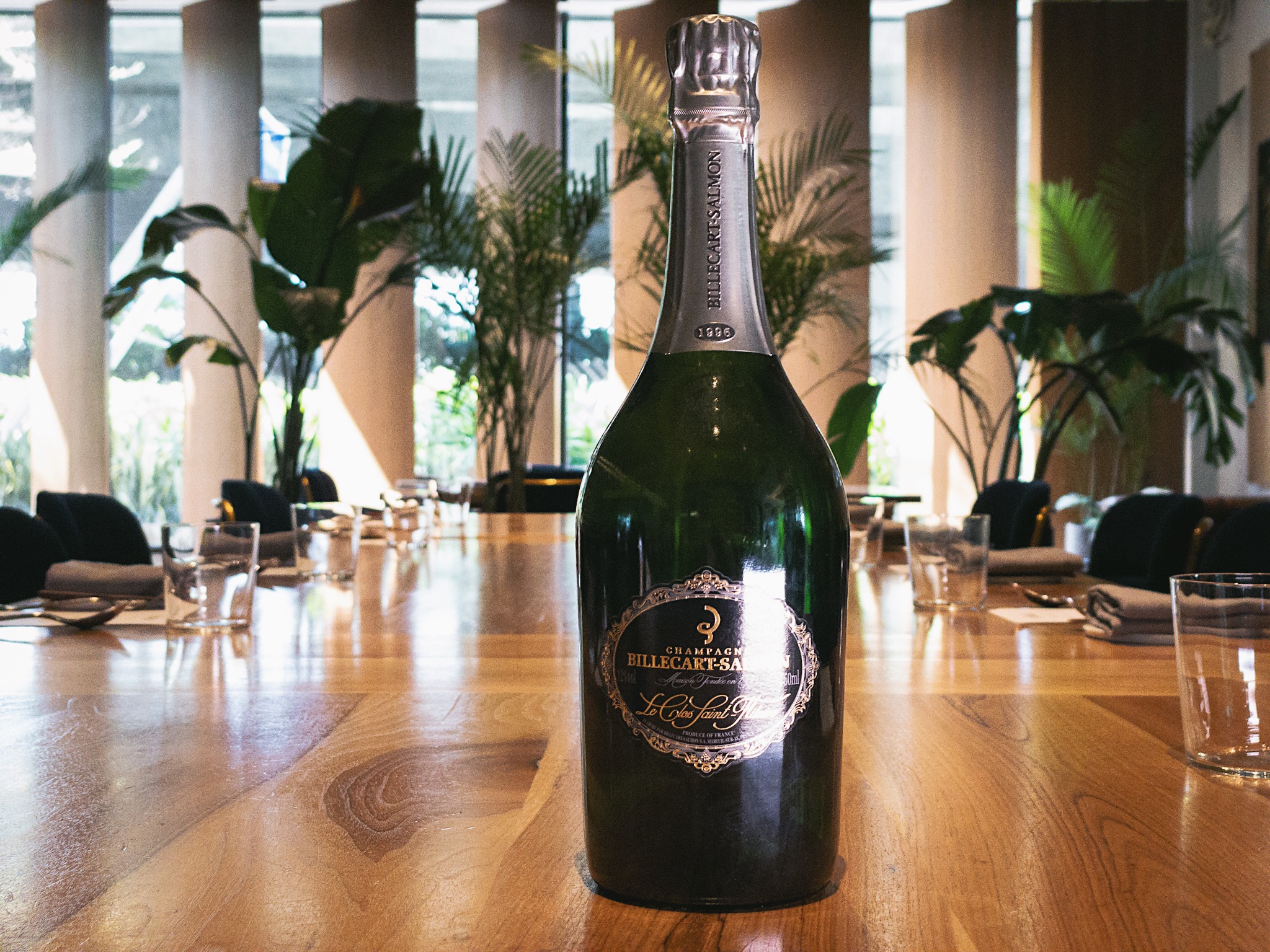 Well, to be out in the open in Hong Kong once more, that requires celebration. I am still thinking, dreaming about the wine of the night at The Fine Wine Experience 1996 Champagne Prestige Cuvée dinner last year. That was 1996 Billecart-Salmon 'Le Clos St.-Hilaire' Blanc de Noirs. There's something really alluring and mysterious about these white Champagnes made from only black grapes. I wrote –
Old gold colour; this has the most extraordinary beautifully exotic nose, floral, fruitcake and spices – it's a very Pinot Noir nose; exotic fruit on the palate, spice, a very juicy-sleek racy acidity, (perhaps a touch detached from the fruit?), the fruit side is mature and round, there's just such a lot going on here. After 45 minutes in the glass – there is something so wild and interesting on the nose – flowers and ripe apples; and there is such a juiciness on the palate, which stays lively and crisp. It's enchanting and refreshing. 95/100
How will the 2002 show at our 2002 Champagne dinner next month? It's time to try this cuvée.
After that I want some white wine with texture. It was John Livingston-Learmonth – one of the world's leading authorities on Rhône wines – who taught me years ago that white Hermitage is not driven by acidity in the way white Burgundy is, rather it is driven by glycerin. The best, in ripe years, are heady, decadent, yet somehow balanced wines. Their fatter texture – like that you find in Bâtard-Montrachet – makes them so good with richer 'white' dishes like grilled buttered lobster, or, as I dream of it, Bâtard's roast chicken with rice. What to pick? I have two in mind – either Chapoutier's Ermitage Blanc 'L'Orée' (I'd go for 2003 in magnum, thank you), or J.L. Chave's Hermitage Blanc – I had the 1990 most recently two years ago. It's long been a favourite, but 1997 and 2000 should also appeal.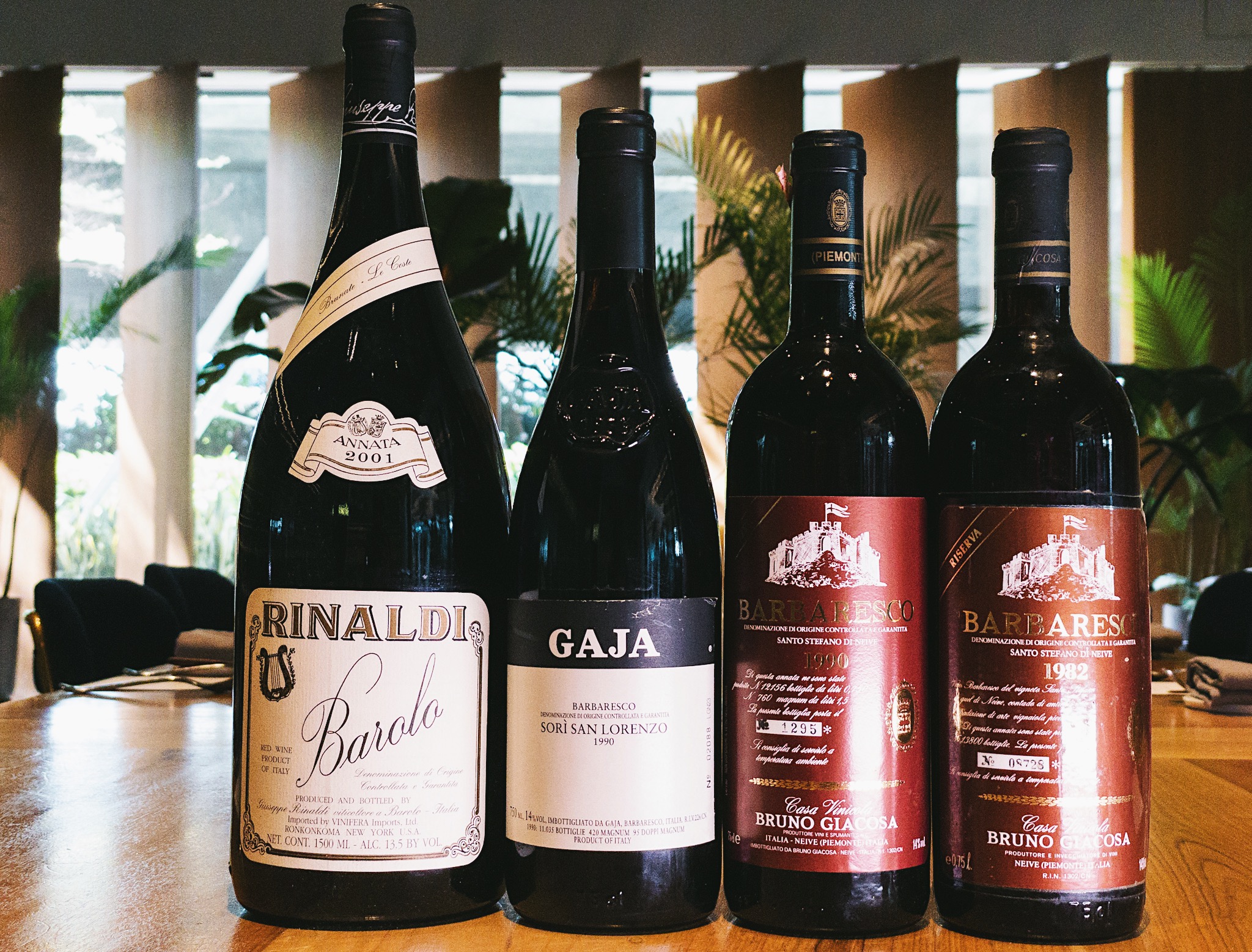 Then I dream of a fragrant mature Barolo or Barbaresco. In fact, this week it's the region I have been dreaming of the most. On my last trip, in October 2019, I fell just a little bit more in love with Piemonte – the people, the food, the wines. When you think in Burgundy terms, what the producers in Barolo and Barbaresco talk about in these northern Italian hills makes complete sense. There are different soils, different slopes and expositions… different characters to be drawn out and interpreted from different crus from a single noble grape variety – Nebbiolo. There is no getting around the fact that Nebbiolo wines have tannins, and can pack a little more punch overall than Burgundy, but the right food takes care of that. What appeals most are the sorts of aromas – on the nose, and that inner mouth fragrance, that build – that draw you in – 'tar and roses' is the classic description, but I also find parallels in fine teas. One of the best things though is that we can still drink the very best for very fair prices. Three catch my eye from our list, each in a different style.
1990 Gaja Barbaresco Sori San Lorenzo. The elegance of Barbaresco, and the luxurious taste of the Gaja style, this Cru is where the Gaja single vineyard wines began in 1967. The fruit is luxurious, and the style modern, polished, expressive, very precise. Alex wrote a great summary of The Fine Wine Experience Gaja dinner she hosted last year which I recommend reading for a lot more detail. At the same level, but the complete opposite in style and terroir, I'm really keen to open a 2001 Giuseppe Rinaldi Barolo Brunate-Le Coste. Here we have the top of the quality tree on the staunch traditionalist camp – super meticulous work, ageing in large neutral botti casks. Austere in youth, these take a long time to mature in bottle. 2001 was a great vintage, and one that was naturally a little more rounded than some other big classic vintages like '04, '10, or '16. Critics gush about the intense purity of these wines. I suggest you try. Finally – and you can see I'm torn! – it's really hard to go past Bruno Giacosa red label Riservas, and we have two beauties from Santo Stefano in Barbaresco on the Neive side of the appellation – 1990 and 1982. Both vintages emphasize a generous, softer, more indulgent side of Nebbiolo, and Giacosa's style, while traditional was (sadly both men have passed) gentler in texture than Rinaldi's. These two have great aromatic potential – especially those fine tea notes I love so much.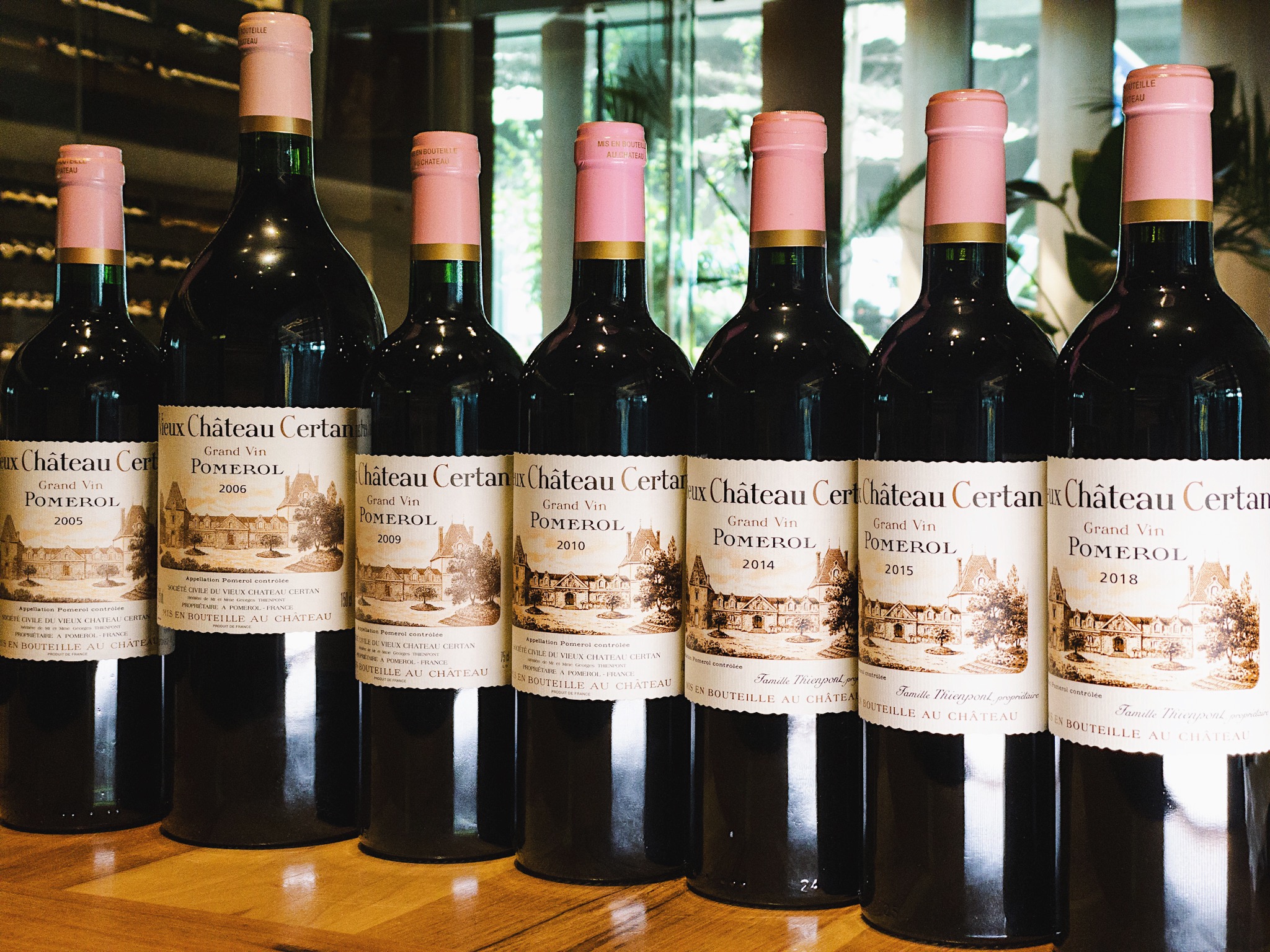 ​
Finally, here is my top tip for Bordeaux to lay down… Vieux Château Certan! In the past decade they have consistently made arguably one of the top ten wines of the vintage each year, the production is small, the location is in the 'sexy' Pomerol district, and to my eyes the prices just seem way too inexpensive for what is being delivered here. The best vintages to cellar now are 2019, 2018, 2016, 2015, 2010, and 2009. I'm also a big fan of 2017 and 2014 which are less potent, but very fragrant and refined. At The Fine Wine Experience 2014 Bordeaux blind tasting a year ago it came top. I wrote of VCC '14 -
Open and aromatic, a singed note, florals, some leafiness, fine spices, this is really very pretty on the nose as well as complex; elegant and fine on the palate, bright and fresh with exotic spices, floral notes, a hint of clove, it is also beautifully harmonious, and really very lovely. 96/100
I would open a 2014 now, though its better years are still ahead of it. You might also try 2009, or 2006 – both big successes for the château. (2005 I would leave in the cellar still). We also have some 1978. Like most Bordeaux that's a much lighter, leaner wine than is made today, but I enjoyed a bottle back in 2008 at The Fine Wine Experience vertical. I noted –
Clear, some depth of colour, garnet core, bricky rim; lovely sweet bright nose, earthy, iodine note; fine, piquant, cabernet franc tannins here, fragrant fruit, bright core, good length. A touch lean but fragrant and long, this is fine and quite elegant, a touch of milk chocolate creeps in at the end. Attractive fragrance. *** (out of *****).
Well, whatever I choose in the coming days, it's all going to be about fragrance and texture. I can't wait! What will you choose?