By Florian Rossignol, 7th July 2022
It is not often that we have the opportunity to offer a selection of ready to drink Burgundy grand crus from Domaine de la Romanée-Conti like this.
All these bottles have been stored in ideal conditions, and inspected by us. There is something here for everybody, including whole pristine original wooden cases, loose bottles, large formats, and a good selection of La Tâche too.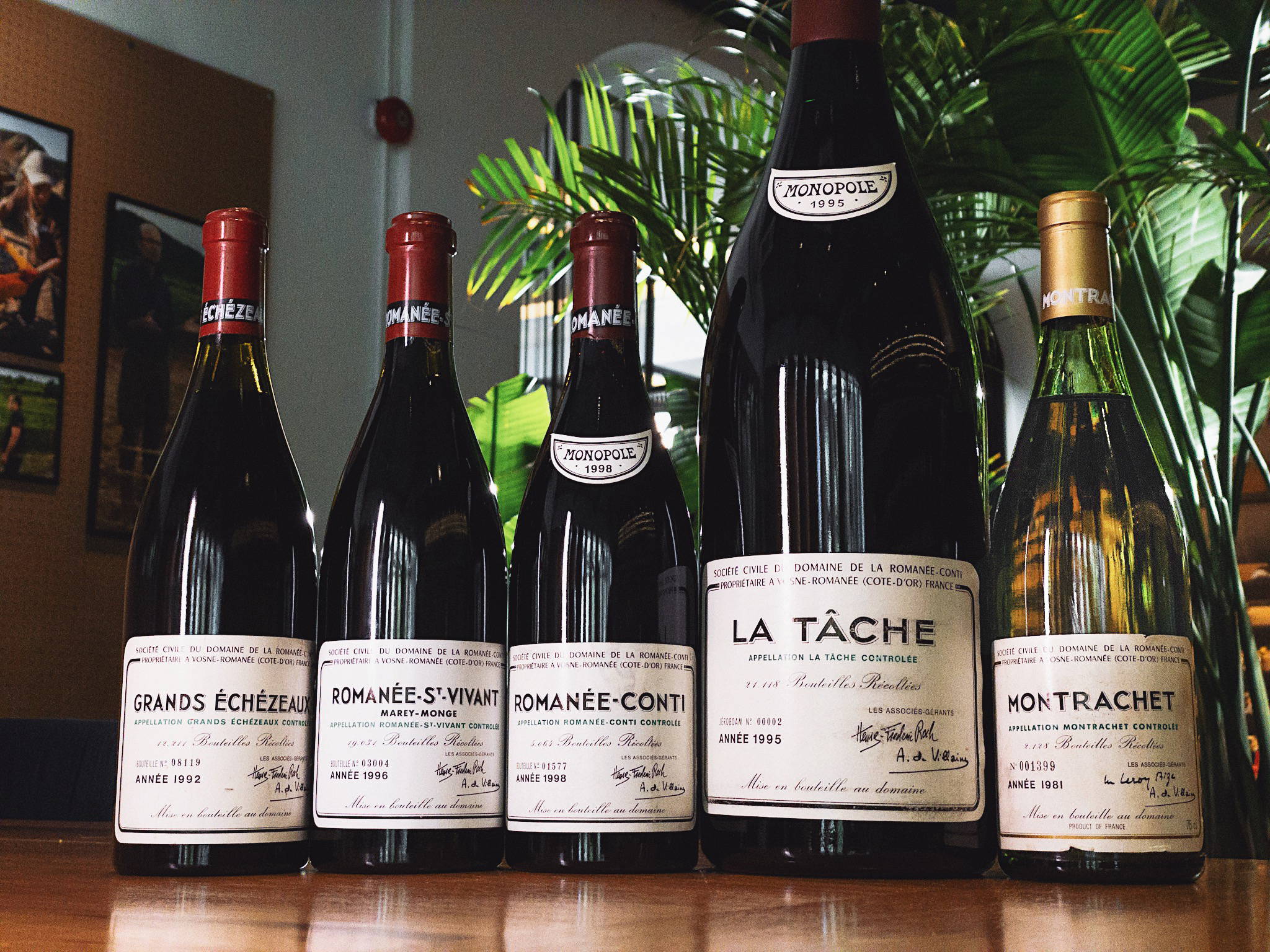 I suggest paying extra attention to the 1999s. According to Burghound Allen Meadows, "the Domaine de la Romanée-Conti produced one of its best vintages ever, which is no small praise given the greatness this domaine so often attains ".1
The 1996s are still so youthful but show amazing richness, freshness, poise, and balance. The 1991 Grands Échézeaux is a one of my personal favourites too showing lovely minerality, fruit and acidity.
Also take this rare chance to acquire an original wooden case of the 2002 La Tâche. 2002 is a fine vintage to drink now but it still has all its drinking years ahead of it, so perhaps enjoy one or two bottles at your upcoming dinners and then keep a few in your cellar and revisit them again in the future? Another expectational sample from this vintage is the 2002 La Romanée-Conti, with Allen Meadows awarded a highly coveted 97 points.
The cellaring and waiting has all been done for you. If you find yourself with questions, would like advice on which wines to choose, or would like photos, be sure to reach out. In our experience wines like these slip through our fingers very quickly indeed, so please do not hesitate.
1 P. 456, Burgundy Vintages: A History From 1845, Allen Meadows & Douglas Barzelay (2018)