Here is a chance to purchase a collection of delicious high quality, long-lived wines personalized with your name, the name of your child, or your company, or saying on the official back label, by the estate.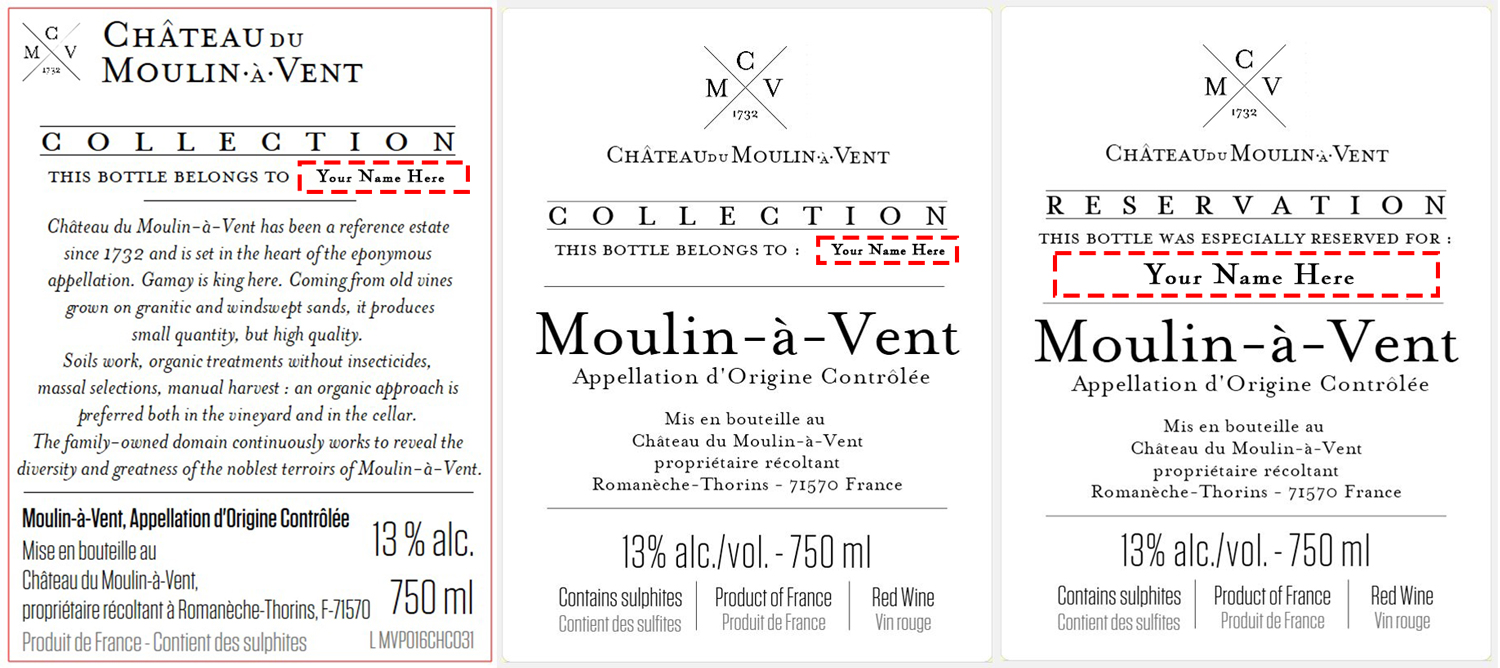 Personalized with your name, the name of your child, or your company, or saying on the official back label, by the estate.
The estate in question is one of our favourites at The Fine Wine Experience – the Parinet family's gamayzing Château du Moulin-à-Vent, in Moulin-à-Vent, and there is a choice of cuvées.
The personalized sets of 60+ bottles – including larger formats by request, are strictly limited, and The Fine Wine Experience is working exclusively with them on this for Hong Kong and mainland China.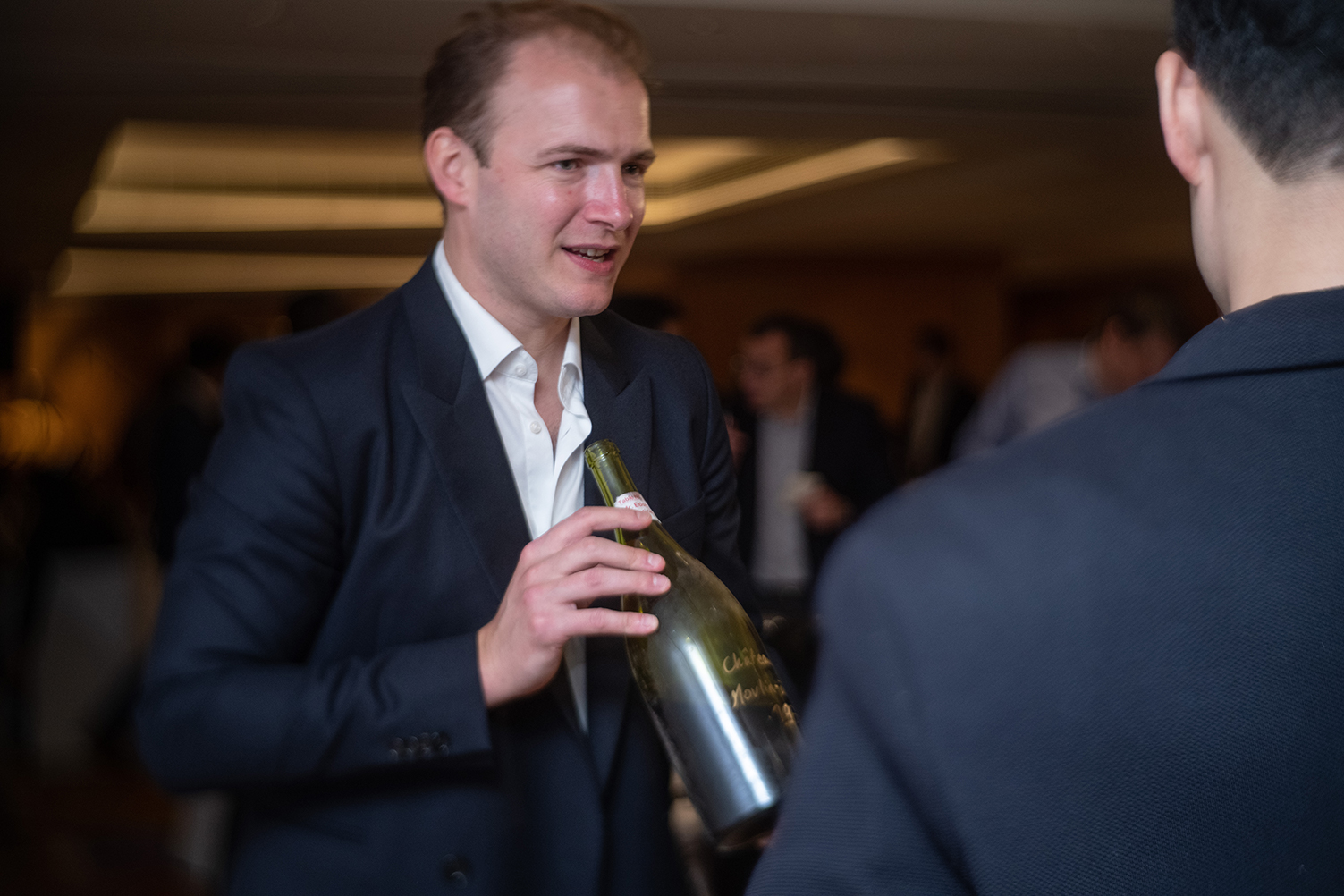 Over the years we have come to know this estate and these wines well. They are delicious when young, but also full of stuffing, and age gamayzingly well. During The Fine Wine Experience Burghound Symposium Gala Dinner in 2019, Edouard shared magnums of Château du Moulin-à-Vent from 1989 and 1976, and they were both complex, vibrant, expressive, and drew very favourable comments…. from a pretty tough Burgophile crowd!
Cellaring 60+ bottles of this wine is sure to provide you with many years – decades if you want – of drinking pleasure ahead, with each bottle personalized to you – a great way to celebrate birthdays, anniversaries to come. They also make ideal prestigious wine gifts – personal or corporate.
---
From the ripe, powerful 2015 vintage, two contrasting single vineyard wines are offered –
2015 Château du Moulin-à-Vent 'Croix des Vérillats', HKD 360 per bottle (60+)
Vérillats is very wind-exposed, and on a poor granite mound in an elevated position, leading to small berries carrying a lot of concentration and minerality. Serious, brooding Moulin-à-Vent. This was my colleague Alexandria Cubbage's favourite cuvée at the estate in the 2015 vintage. She wrote of it - Aromatically the 2015 is very perfumed with lots of violet, floral notes as well as fresh and lively berry flavours including blackberry, raspberry and blueberry. Minerality interweaves through these mixed berry and floral aromas and you feel the presence of tannins. All these notes combine to create a medium plus bodied wine with a long length. With time, I expect even more aromas will come through.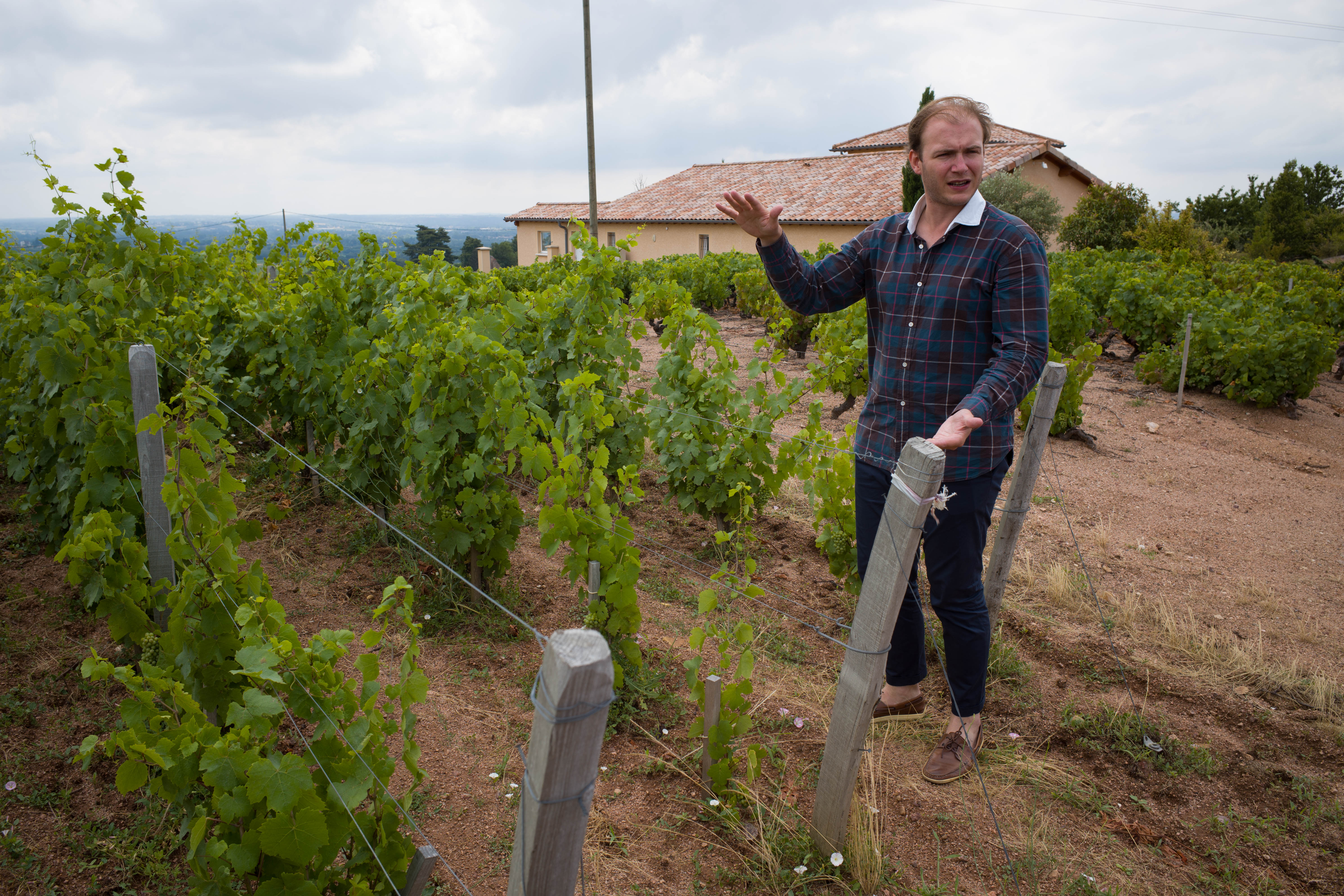 Edouard Parinetat at Croix des Vérillats vineyard
2015 Château du Moulin-à-Vent 'Champ de Cour', HKD 400 per bottle (60+)
South-east exposed clay-rich plateau of deep weathered granite rock that forces the gamay vines to go deep to find nutrients. Extra freshness in the definition here, Champ de Cour does well in warmer vintages like this one. Alex wrote of it - This 2015 showed deeper, darker fruit qualities on the nose leading on through to the palate. More dark raspberry and blackberry fruit here with medium plus tannins and more body.
Then, the two rarest, most special cuvées of all that the estate makes are on offer here too, from the 2018 vintage. Both are only released in vintages where the estate feels the quality is exceptional enough to warrant it. They are the flagship wines from the appellation's top producer.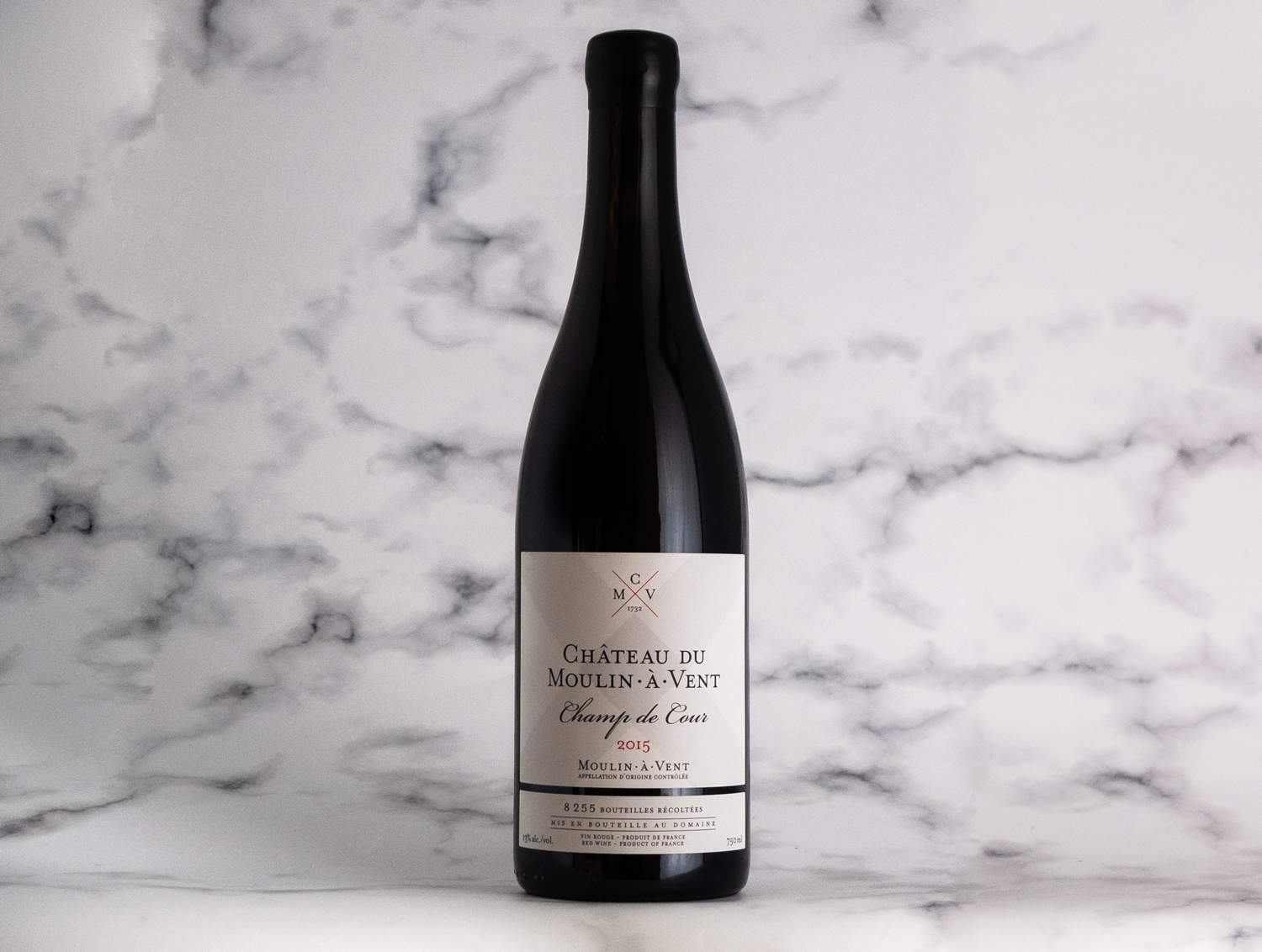 2018 Château du Moulin-à-Vent 'Clos des Londres' HKD 700 per bottle (60+)
From a very small, walled vineyard of decomposed granite soil, that lies right next to the château itself. It is so-named because the wine of this estate won a gold medal at the 1862 Universal Exhibition of London. This is a very complex, nuanced wine, something very special.
2018 Château du Moulin-à-Vent 'Les Grands Savarins' HKD 700 per bottle (60+)
The 'Grands Savarins' plot is located in their 'Aux Caves' vineyard where the average age of the vines is 80 years old. While the normal practice at this estate is up to 100% de-stemming, this cuvée is made from 85% whole bunches, giving a very special perfumed quality.
Château du Moulin-à-Vent is the leading producer of Moulin-à-Vent, and one of the very best producers in Cru Beaujolais. Sets of these very smart fine wines are strictly limited in both Hong Kong and mainland China. Please enquire so that we may personalise some for you.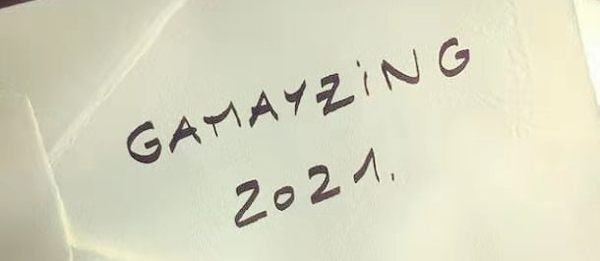 "Wishing you a Gamayzing 2021" ©Instagram @chateaudumoulinavent