© Linden Wilkie, December 2022.
Earlier this month a small group, including Château Lafleur's Omri Ram, gathered in a private kitchen in Hong Kong, for a twenty vintage vertical of the estate's wines. Our host – C.A., or "Koala" as he is known to friends – had assembled these vintages over many years of careful collecting. He did this with an eye for provenance and condition, such that I can safely say that even if such a rare collection could be re-assembled, finding the bottles in as good a condition as these would today be an order of magnitude higher in difficulty. Two vintages – 1994 and 1993 – were kindly slotted in by participant D.W.
And what an experience!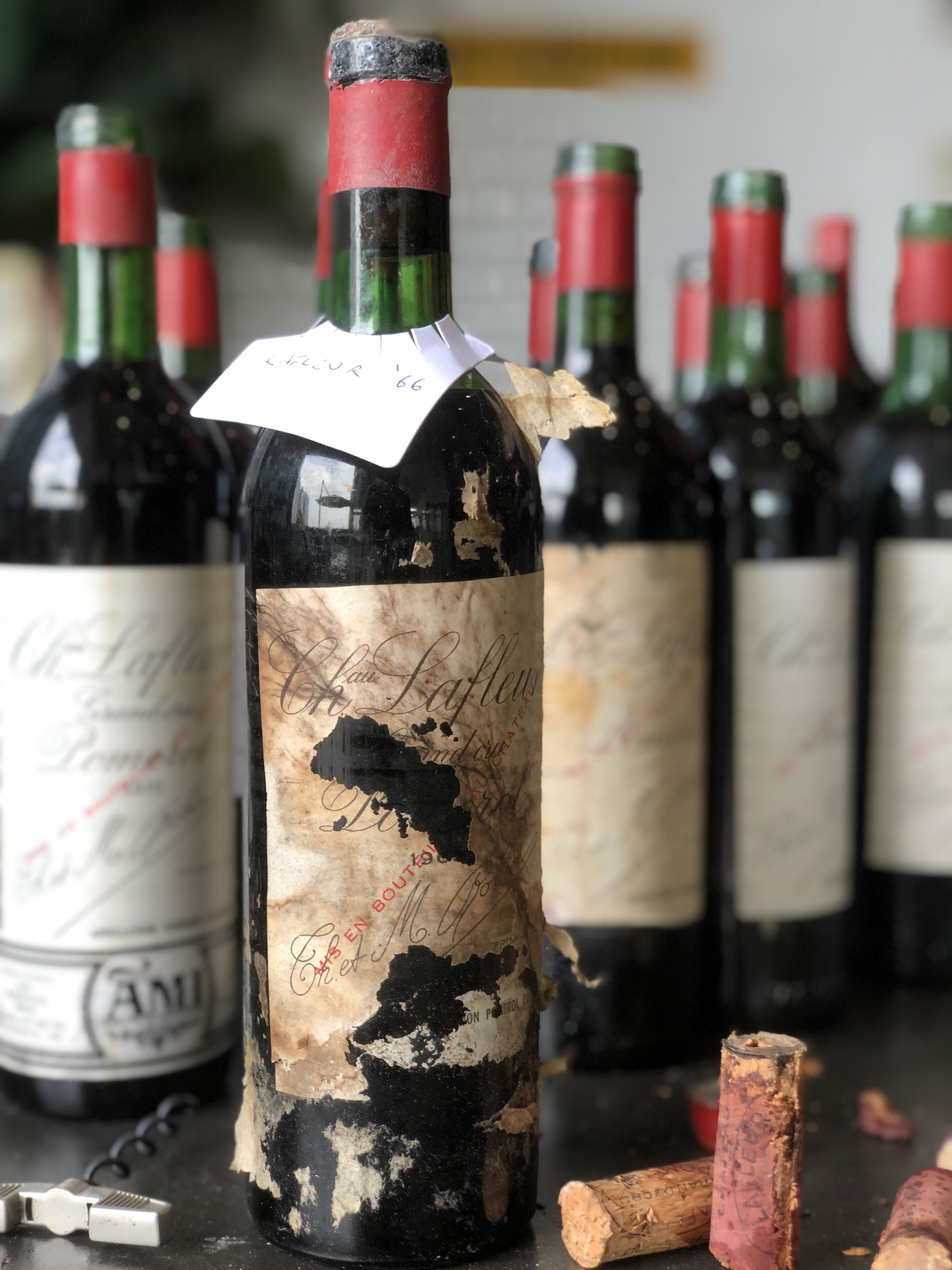 We were lucky with the roll of the dice on corks too – there was one casualty, the 1975, sadly a rather legendary year for the château. All in all though, we had a really good, representative showing of what good-to-great bottles of these vintages – all mature/maturing now – can deliver. The youngest wines were double-decanted in advance, while most of the older ones were single decanted and served. Sequencing was decided after a quick check at the beginning with each bottle. They were grouped by evolution, power and style, rather than chronological sequence (and with some thought to Eddy's delicious food). In every case we took our time with the wines, letting them sit in glass, sometimes for hours. But to keep things simple for layout below, my notes are in reverse chronological order.
Lafleur is one of my favourite wines in the world, my desert island claret perhaps. The property, founded by Henri Greloud in 1872, sits in a neat garden-like rectangle next to its little château, at the top of the unremarkable looking Pomerol plateau. Opposite can be seen Château Petrus, famous for its unique terroir – a 'knot' of blue clay, that gives that wine its Merlot-perfect depth, richness, power and finesse. Lafleur is also unique, in a different way. It is rich in gravels – with a mix of clays and sands – that give the wine its particular natural power, intensity, and longevity, as well as its suitability for such a high proportion of Bouchet, which is fully 50% of the mix, with Pomerol-typical Merlot making up the balance. Lafleur refer to their Bouchet as such not just because it is a local synonym for Cabernet Franc, but because Lafleur is one of the very few properties to still have planted, and massale-selected, the ancient genetic material that was here before the great frost of 1956. As Omri Ram explained, most other châteaux replanted after the frost with modern clones of Merlot and Cabernet Franc. So, these old genetics, the gravels that look more at home in the Médoc than Pomerol, and the high proportion of Bouchet in the blend go some way to explaining why Lafleur is so unique.
Château Lafleur is intense, concentrated, and layered, without ever feeling forced to deliver that character. It feels very natural, a world away from superficially concentrated wines delivered by reverse-osmosis, heavy extraction and 100% new oak. Lafleur, in contrast, never feels forced. It is though a wine that benefits from long cellaring. It gives an extraordinary perfume, and enormous dry extract on the glycerin and melting tannin-laden palate. It can feel both formidable and alluring, and it can change dramatically in the glass, a shapeshifter of a wine, making capturing it all in a tasting note an elusive task.
Reflecting on the wines we tased at this event, I would divide the wines into four eras, that shed a little more light on the experience of the bottles we tasted.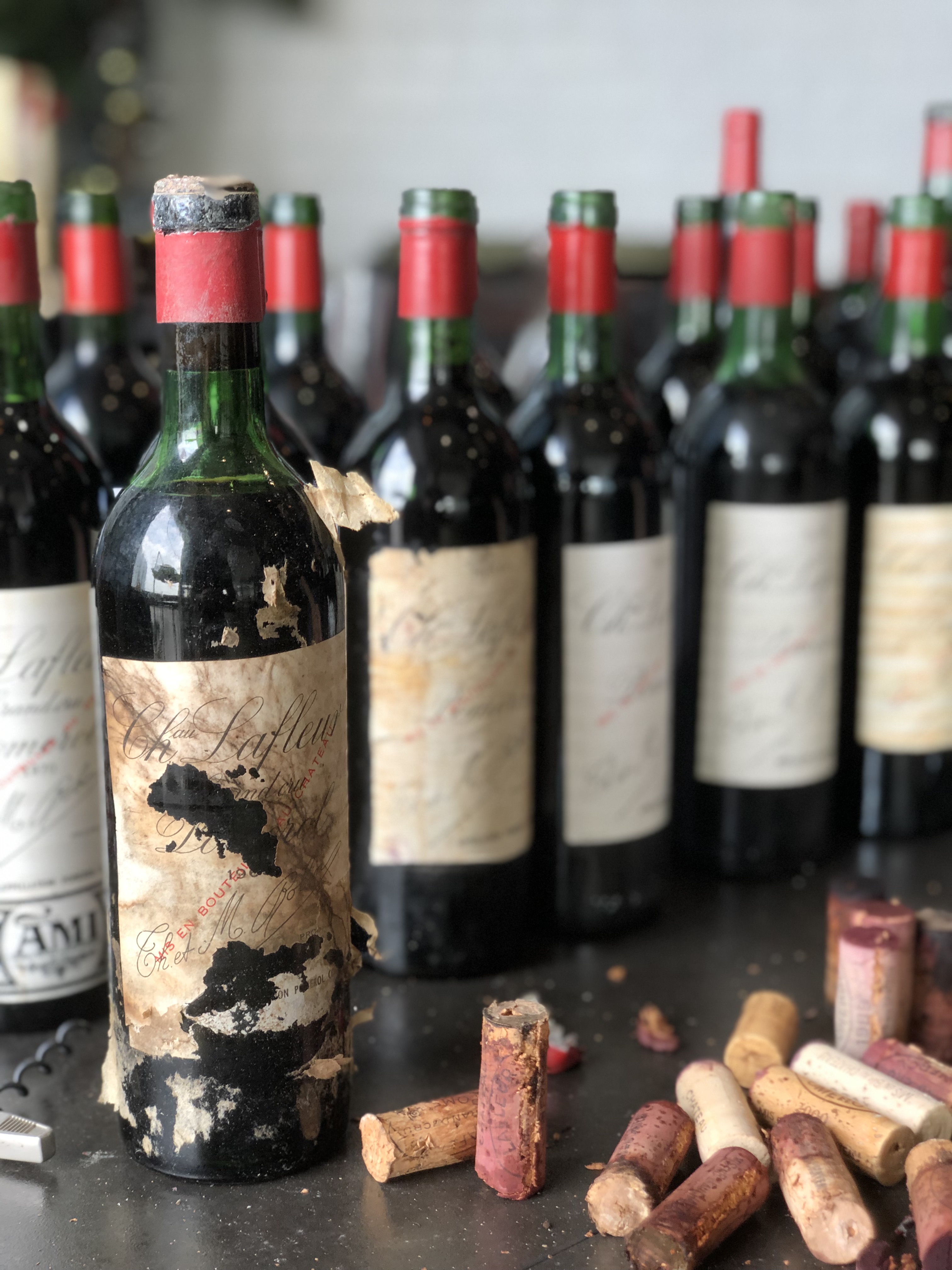 Robin Sisters Era (our vintages 1959-1979)
André Robin, married to Gabrielle Greloud, purchased Château Lafleur, and neighbouring Le Gay, in 1915, and from 1946 it was the turn of his daughters, Thérèse and Marie Robin, who continued to live at Le Gay, and make the wines of both estates. Two aspects of the sisters' reign are significant it seems. Firstly, they made no investments. To say the wine was made in a rudimentary way is an understatement. Omri Ram told us that the newest barrels found when the Guinaudeaus arrived in 1985 dated from 1968. The Robins were the last to replace a bullock with a tractor, and didn't 'invest' in modern things like chemical fertilizers, pesticides and so on. Everything you taste in Lafleur of this era is the terroir and the vines speaking in the sort of rude way we would have seen decades before.
Secondly, as I mentioned, the vineyards of Bordeaux were severely impacted by a great frost in 1956. There was a tragic widespread loss of vines, and much replanting took place afterwards. But not at Lafleur. The Robin sisters cut the vines to the ground, and hoped and prayed there would be new growth to emerge. As Omri Ram explained, there was new growth – not every vine, but a significant amount was saved. That means that at Lafleur in the '60s, and '70s we see vintages with low vigour concentration, and all that can be conveyed from the vineyards intact. We also see the continuity of ancient genetic material, and not the expression of newly planted nursery clones.
The two 'defects' we see in the Lafleurs of this era are common to this era in Bordeaux generally. Firstly, tannins are more burly, less polished. Young Lafleur at this time must have been a challenge to taste. Secondly, some of the finer fresher details are at times missing. Nonetheless the wines are absolutely captivating. As slow to evolve wines of immense natural concentration, the Lafleurs we tasted at this event from 1959-1979 are today in full bloom still. Perhaps only the bottles of '64 and '70 we had gave the impression of having gone into decline. The rest were still truly on their plateau, and in the case of '66, '71, '78, and '79 could be fair candidates for 'wine of the vintage' if featured in horizontal tastings.
Intercessionary Years (our vintages 1982, 1983)
In 1982 the Moueix family stepped in to help at Lafleur, with the legendary winemaker Jean-Claude Berrouet making the wines in '82, '83, and '84. (Berrouet made every Château Petrus from 1964-2007, as well as at many Ets. J-P Moueix wines like Chx. Trotanoy and Magdelaine, and at Dominus with Christian Moueix). So, yes, that '82 Lafleur is one of his many crowns!
Early Guinaudeau Years (our vintages 1985-1998)
After the death of Thérèse Robin in 1984, Marie turned to her cousin Jacques Guinaudeau and his wife Sylvie to rent the vines and winery at Lafleur, and to make the wine for her. The Guinaudeaus were direct descendants of Henri Greloud, but had also managed their own estate – Château Grand Village – at nearby Mouillac, in the appellation Fronsac, which they'd had since 1650.
The 1985 Lafleur was made as a joint effort between Jacques and Jean-Claude and to me the continuity is there with the '82 and '83. (I have never seen an '84, but it was a very difficult vintage).
The change is evident to me in the 1988 we tasted (and is certainly there in the 1986, not included in this event). While not a flashy 'new oak' style wine, the new oak polish is evident in this wine, and when the vintage is taken into account, so too is a depth and concentration that implies selection. Omri explained that the Guiaudeaus had begun to invest of new barriques with the 1986 vintage. Also, in 1987, a second label had been introduced – unheard of in small estate Pomerol at that time. It was called Les Pensées de Lafleur. Initially, during that difficult harvest, Omri explained, Jacques wanted to de-select some fruit to a second label in order to protect the Lafleur grand vin. Ultimately though he sold some wine off in bulk, and everything destined for Lafleur went into this new label – Les Pensées. There was no grand vin in '87. From 1988 through 1998 we see practices at Lafleur catch up with the investments being made elsewhere, and we see these two labels – Lafleur and Les Pensées de Lafleur – each year.
But we also see in this era the evolution in learning that had to take place here. Guinaudeau's 1990 – like Berrouet's 1983 – seems to me perhaps a slight misjudgement in picking dates (too late), and I have wondered over the years if the Bouchet component in the 1998 was picked a fraction too early (a plausible fear of rain that late in the season)? I don't know – it's something I haven't asked. These wines are still very good, I would eagerly drink either, but I feel a new level was achieved with the years that followed.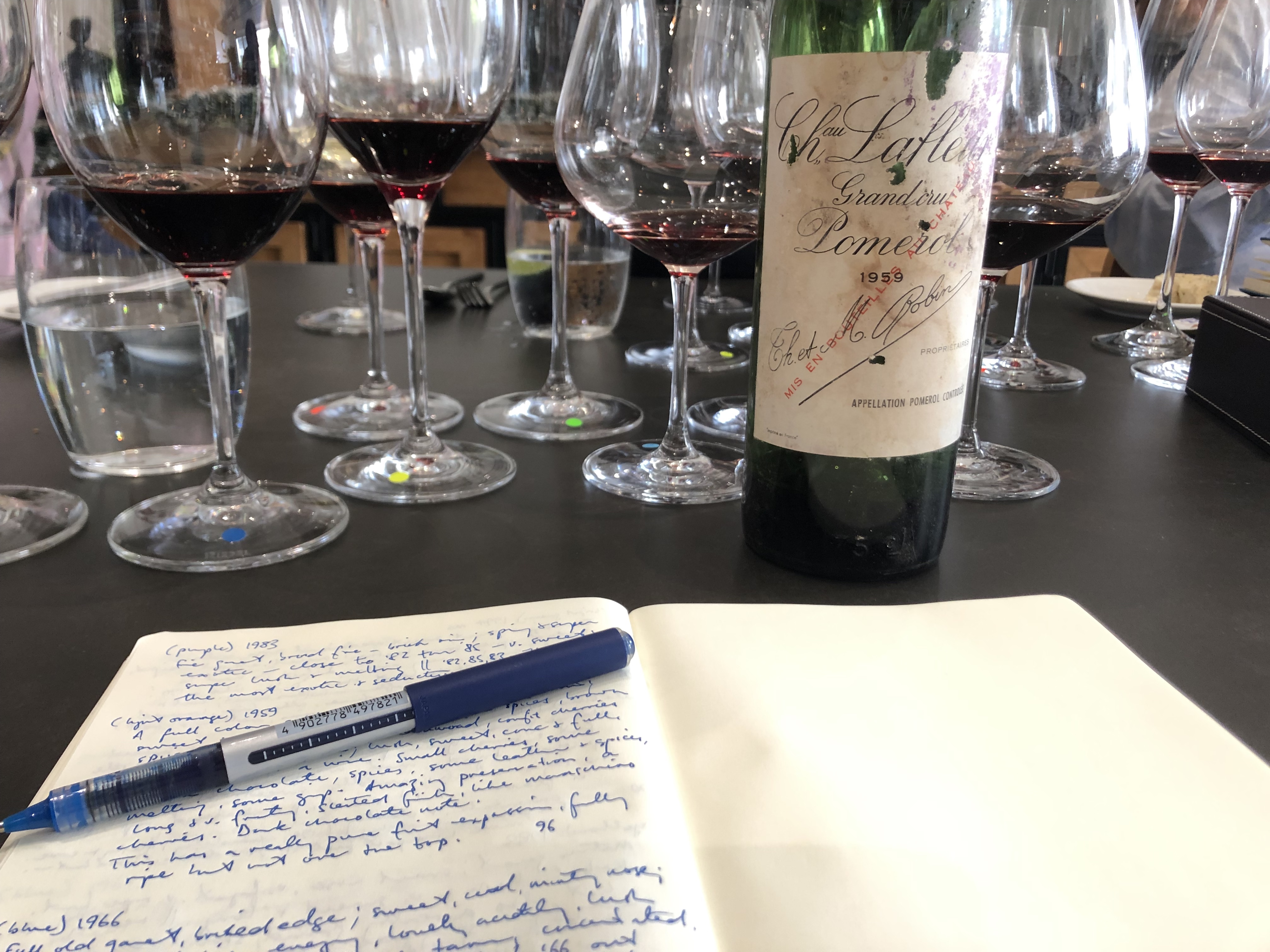 Contemporary Guinaudeau (our vintages 2000, 2001)
Work done in the 1990s to map the soils at Lafleur led to a change of tack with Les Pensées de Lafleur. A 0.7ha diagonal strip of classic Pomerol clay-dominated soil runs through the 4.5ha Lafleur rectangle in a more humid slight depression. The two 'banks' either side are home to the gravel blends of soils that give Lafleur its distinct identity. From 1999, Les Pensées becomes its own wine ('de Lafleur' eventually dropped from the label). It's no longer a (de-)selection, but a unique Lafleur wine drawn exclusively from this finger of clay. The corollary of course is that from the 1999 vintage, the wine labelled Château Lafleur excludes this terroir finger, pushing it perhaps further into its unique personality: Lafleur becomes more Lafleur.
As much as I love the Lafleurs of old – as I wrote, many of them are candidates for 'wine of the vintage' in good years and challenging ones alike – none of them reach the technical apex achieved by the Guinaudeaus with the 2000 vintage, the culmination of their first 15 years of work.
Coincidence or not, I think they hit that stride with the 1999 vintage (not included at this event, but my 'wine of the vintage' in '99), and in my view there is a through line from there to the wines of the present day. To my palate, the 2000 and 2001 belong in the same evolutionary phase here as the 2016 and 2019 I also tasted this month, the precision as well as the personality is consistent.
Marie Robin passed away in 2001, and the Guinaudeau family were finally able to become full owners of the estate, Sylvie and Jacques' son Baptiste and his wife Julie both joining, and many investments in the vineyards and winery continuing.
Perhaps the largest investment today is in people. Château Grand Village and Lafleur make up 21ha in total, but employ 21 people full time. 1 person per hectare is an unusually high number. The family and the team work together throughout the year in a very hands on way, a flat structure, as Omri described it, with the Guinaudeaus in the vines and on the tractors. It feels more familiar to a Burgundy environment than a Bordeaux one.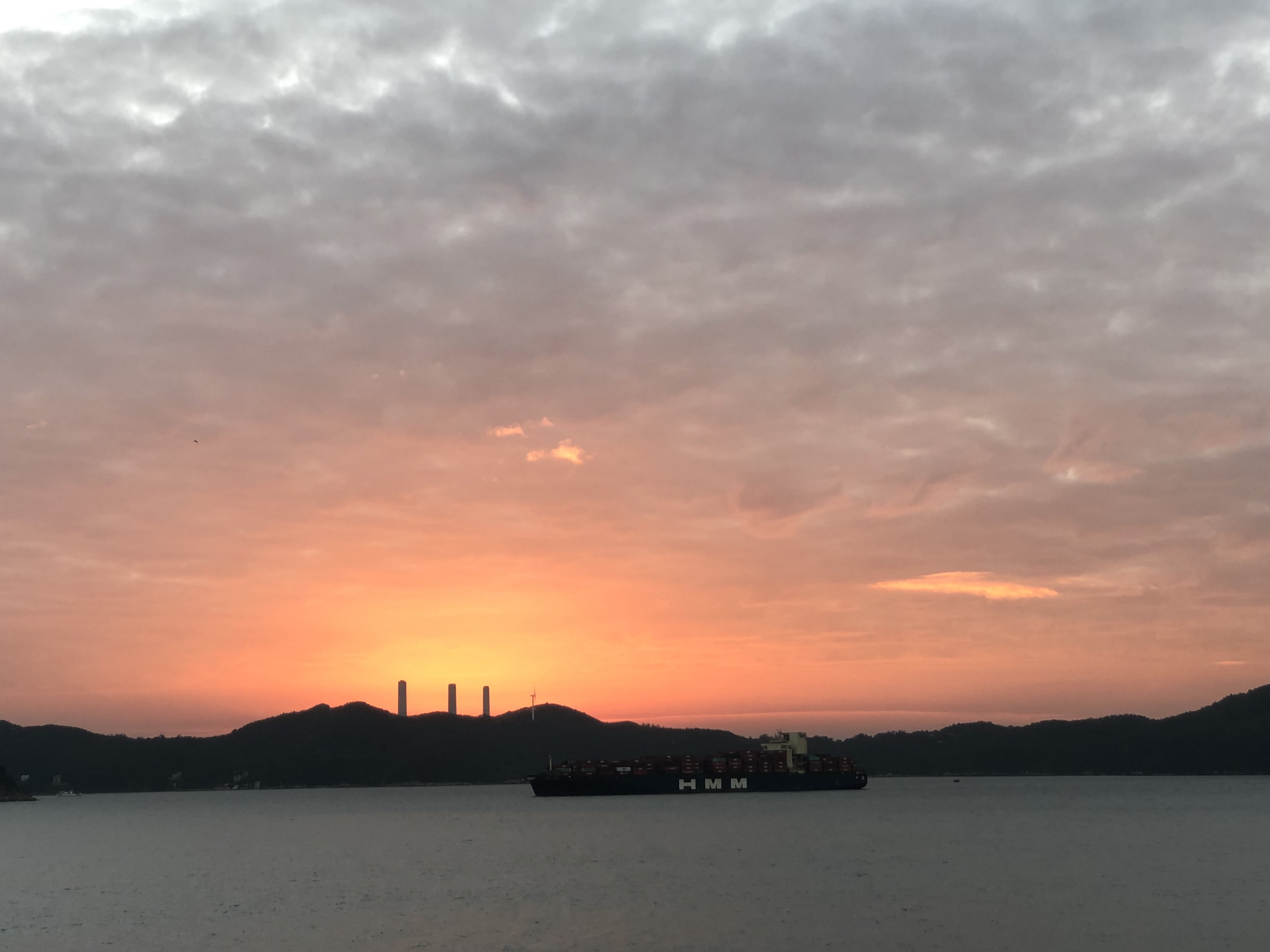 Lafleur is Lafleur
There is a of course a risk in over-emphasising the time line here and trying to pin down an evolution too precisely. At this event, and many others, Lafleur shows a really vivid, colourful, yet mysterious sort of personality. It was there in the 1959, there in the 2001, and in everything in between. The unusual predominance of gravel-led soils within the Lafleur rectangle on the Pomerol plateau, the old vines, old genetics of Merlot, and especially Bouchet, and the high proportion of Bouchet in the blend, lead somehow to a wine of allure, of shapeshifting aroma and flavour wrapped up in a dense, glycerin, tannin and fruit-laden package that takes both years in bottle, and hours in the glass to appreciate fully. But it is a wine undoubtedly worthy of our patience, as the wines we tasted attest.
---
2001 Château Lafleur
Full ruby garnet with a touch of bricking right at the edge of the rim; sweet fruit and a hint of cocoa on the nose, sweet herbs, it is initially fresh but brooding, youthful still in expression; lush, sweet on the palate, it is fully palate-saturating, with plenty of fresh dark fruit, cocoa, medicinal spices, and a very fine texture. This is a pristine Lafleur, beautifully crafted and balanced, pure, and still on its way up. A great Lafleur in the making. 95
---
2000 Château Lafleur
Full garnet, with just a touch of bricking on the rim; sweet nose, really exotic, a real Lafleur amalgam of dried flowers, spices – garum marsala and potpourri – yet so much more subtle and contained than that might suggest. Pristine fruit – it's an amazing nose, still somewhat tucked in; the palate is fleshy and lush, melting, yes, but there is something so well-defined and pristine here – Stanley Kubrick's monoliths from 2001: A Space Odyssey came to mind momentarily – for this is a textbook perfect shape and texture Lafleur. But the analogy ends here for there is no grey, it's all subtle colour, a faultless sense of beauty, with the depth and nuance of the best older Lafleurs, yet handled and delivered with a new level of precision. This bottle still shows so much youth, that much must be imagined and inferred from the subtle layers that can be coaxed from it today. I imagine "100pt" bottles if I'm lucky enough to try this in years to come. 99
---
1998 Château Lafleur
Full garnet with some maturity in the colour tone; spicy sweet and quite verdant – a really refreshing sort of aroma; Lafleur concentration on entry, lovely perfume and fruit. There is a lot here, and this shouldn't be underestimated, but there is less charm, and less effortlessness here than one might expect in this super Pomerol year. It's just a little pinched in feel – there is a scratchy edge to the tannins that has not yet faded back. It's a very good wine, with all the allure and layering and depth to pull one back to the glass, but below the promise of the vineyard and vintage. 93
---
1995 Château Lafleur
Bright full garnet, bricked rim; cool and herbal, sweet, with a fresh fruit profile; lovely fruit, lush, balanced, spicy – this is great. It stays low key in style, rich with lots of herbs. There is a slight pinch to the structure – an austerity that is still pleasant enough. There's no hedonistic bulge of fruit mid-palate – this stays linear and direct. But it works well, conveying classic Lafleur structure, flavour and expression. 93
---
1994 Château Lafleur, magnum
Clear bright garnet; a sweet medicinal sort of nose, with cedar, some leather and lots of spices; sweet on attack and elegant in weight, fairly supple in texture and very nice. It is also perfectly ripe and positive – it's hard to imagine a '94 that could beat this, it drinks more like a '90 than the difficult vintage it came from. After an hour, I concluded this was a really attractive Lafleur – and therefore an insider's secret. Cool and refreshing with real perfume, a silky fine texture, a layered melting feel, good fruit, and perfectly ripe soft tannins. 93
---
1993 Château Lafleur
Mature garnet with a bricked rim; a cool expression on the nose, sweet fruit and some fresh green peas; on initial showing this came across as cool, just-ripe, a little pinched in texture, tight, moderate in weight, a bit mean in style – it lacks mid-palate sweetness, but there is good flavour, and the finish is a little short. With an hour or so in the glass, it had sweetened up some more, some nice perfume emerging, some nice fruit, it feels more compact and shy compared to the very assured '94. 90
---
1990 Château Lafleur
Fully bricked with a broad tawny rim; sweet, mulchy, cedary, open, mature aroma; lush and melting on attack, then surprisingly firm grip – like the '64, the acidity is noticeably low, and flavour quite over the top – almost a caricature of Lafleur. There's plenty to enjoy here – it's a big, sweet, spicy, dried fruit and medicinally-flavoured wine. And with air it straightened out a little into something just a little more classic. But it tastes like they missed the optimal harvest window, and then pushed a little hard in the winery. It's delicious, but not the full potential of the vintage and address. 92
---
1989 Château Lafleur
Full mature garnet, bricked broad rim; sweet, spicy, leathery nose at first; this is full, bold, intense. Indeed, unusually, the alcohol is evident here distinctly. It's a super hedonistic, bold, big Lafleur. It is not a charmer, but its extrovert personality is fun. This is potent, full, and lush. There's good structure in support, and as the tannins yielded more with air, more nuance from the fruit was revealed. 95
---
1988 Château Lafleur
Bright full clear garnet, some development at the edge of the rim; a fine nose, new leather, spice, some perfume, but it is a more discreet, contained package at first; really good flesh and concentration on the palate, this is actually quite bold for an '88, full on the palate, ripe silky tannins, there's thickness and glycerin, and grip. A surprise really. There's also more new oak evident than in anything older. It fits just fine, but takes Lafleur in a new direction. Against a bold frame of extract, glycerin, oak and tannin the expression of this '88 Lafleur is detailed but discreet, low key. A very good wine that good an enthusiastic response at our table. 94
---
1985 Château Lafleur, magnum
Fine full garnet; the nose is sweet, fragrant, and fresh in expression, with sweet herbs and spices in the mix; the palate is fleshy and fine-textured, this has the freshness and liveliness and charm of the 1985 style, but also the concentration sometimes missing from that vintage. It's a really fine Lafleur, with amongst the greatest clarity, offering real aromatic detail – turmeric, sandalwood, sweet macerated cherries, you can really delve into this. The richness on the palate is layered and precise too, real Lafleur thick tannins, and a long fragrant finish. 95
---
1983 Château Lafleur
Fine garnet, with a broad bricky, fire-like rim; the nose is spicy and super exotic – closer to the '82 than the '85 – but even more exotic. It's almost 'grilled' and over the top; the palate is super lush and exotic, melting, with the fruit and tannin combining seamlessly into a velvety melting, glycerin-laden package. Vies with the '90 for most exotic expression. A Mardi Gras Lafleur. 94
---
1982 Château Lafleur
Mature garnet; a sweet nose, very fragrant, very ripe fruit, herbal; on the palate there is both an incredible very Pomerol sort of lushness, but also a more Médocain feeling of super-structure girding it all in. The Lafleur split personality is in full evidence here. It's all here in fact – and indeed this is the first '82 Lafleur I've tasted that felt fully ready, on plateau – it has previously felt still on its way up, unbelievably. Today's bottle built further with air, very fragrant, fruity and spicy, combining sweetness, exoticism, and a full but yielding structure. A superb bottle, but not equal to the very best ('82 Lafleur is my reference for the apex of Bordeaux), but nothing negative to say here either. Amazing wine by any measure. 98
---
1979 Château Lafleur
A faded and fully bricked appearance; sweet on the nose, spearmint, attractive freshness, a medicinal sort of profile, really lifted and bright in tone; sweet on the palate, elegant yet lush, it's beginning to dry a little on its ripe tannins, but there is still so much medicinal flavour and a really long finish. Such freshness, elegance and joy in this wine. 94
---
1978 Château Lafleur
Faded, bricked; a fragrant, cool, leafy aroma, the Bouchet perfume really clear in this, a lovely cool aromatic nose; there's concentration for a '78 in this, really medicinal, Campari/Vermouth herbal detail, this seems more Italian than French in spirit today! This has concentration and real energy and flow, fine tea and fruit extract again at the end. 94
---
1975 Château Lafleur
Deep, rich and potent, but alas quite corked.
---
1971 Château Lafleur
A clear fine garnet with a broad fire-like rim; this is sweet, perfumed and elegant on the nose on first pouring; the palate is gentle, sweet and lush with red and dark fruit expression, and lots of sweet pipe tobacco-like complexity, a melting texture, and super long and very fragrant finish that is so enticing for another sip. With more air in the glass, there was just a little grubbiness evident – not TCA, but perhaps one or two unclean barrels in the mix? It just slightly marks what might otherwise be a perfect mature Lafleur. But in the end – oh! – this is so pretty. There's something like fine oolong tea and fruit tea about it. This example – this bottle – would have broad appeal – to classic claret and Burgundy drinkers alike. It left a real impression. 96
---
1970 Château Lafleur
A fine colour, garnet with a bricked rim; sweet nose, preserved plums, Chinese red dates, soy and earth; the palate is fleshy and flowing, with an old school grip of firm, dry-edged tannins. There's beautiful fruit here, spice, real power, a formidable style of Lafleur, thick-textured, robust, and creaking a little on first pouring. With an hour in the glass I was struck by the 'small fruit' intensity, there's a feeling of layering in the fruit and structure. The finish features a really old school somewhat rustic feel, a little dry there, but there is also good aromatic extension. One of the densest and most formidable Lafleurs today. 93
---
1966 Château Lafleur
Full old garnet with a bricked edge; sweet nose, but at the same time cool, slightly minty; lush on the palate, sweet, high energy, with lovely acidity, lush and thick with fruit, fine ripe tannins, a concentrated super wine. Surely this is the sweetest '66 out there, and the most concentrated – excepting, and just perhaps, Petrus. We are in the same league here. Burly, full throttle, very lively, super complex and very Long Lafleur. A knockout bottle. 98
---
1964 Château Lafleur
A solid appearance with a narrow bricked rim; sweet, cedary aroma, 'solid', and ripe – not particularly nuanced; a chunky style of wine on the palate with solid ripe fruit, coarse-texture. With an hour in the glass, drying out a bit, but behind the thick old-styled tannins there is good flavour, direct and fruity, unnuanced, but rich, and positive. 89
---
1959 Château Lafleur
A full colour, solid garnet, with a fine bricked rim; sweet nose – super sweet with fine spices – brown spices mostly, there's freshness too on the nose, its exotic, with sandalwood, confit cherries – it's just an amazing nose; the palate is lush, sweet, concentrated and full – wow! What a wine! Small cherries, some leather and spices, a melting texture with some grip. Amazing preservation, a long and very fruity, scented finish, like maraschino cherries with a hint of fine dark chocolate. This has an impressively pure fruit expression, fully ripe, but not at all over the top, its stays classic. 97
---

The tasting group's view
At the end of the day participants were asked to rank their top three wines, in accordance with the tradition of this group. Nine of the Twenty wines made a top three result – testament to the consistently high quality across the six decades sampled. The results, from top to bottom were – 1982 (13), 1989 (11), 1966 (9), 1959 (8), 2000 (6), 1979 & 1971 (3 each), 1995 & 1978 (1 each). My own votes went to 2000, 1966, 1982. I asked for an additional vote – "the wine that surprised you the most, in a positive way". Results – 1988 (2), 1979 (2), 1970 (2), 1990, 1989, 1983, 1978, 1971, 1978.
If I can draw a conclusion here and offer some advice – Lafleur is a wine capable of riding vintage peaks – blockbusters in blockbuster years – but even more impressively, Lafleur can really deliver in the vintage troughs. I would encourage exploration of Lafleur outside of the famous vintages – especially for old vintages, where provenance can trump vintage consideration.
Many thanks to Koala for putting together and hosting this unrepeatable experience. An extraordinary event.
The Fine Wine Experience is proud to represent Château Lafleur as ambassadors in the Hong Kong market. We carry an extensive inventory at any given time, including the Guinaudeau family's four wines from Château Grand Village, and we offer these wines en primeur each year to Hong Kong residents. The views expressed in this event review are mine personally.