© Linden Wilkie, 5 Nov 2021
This week I had the chance to host a vertical tasting dinner of Château Lafleur, an estate we have the honour to represent in Hong Kong.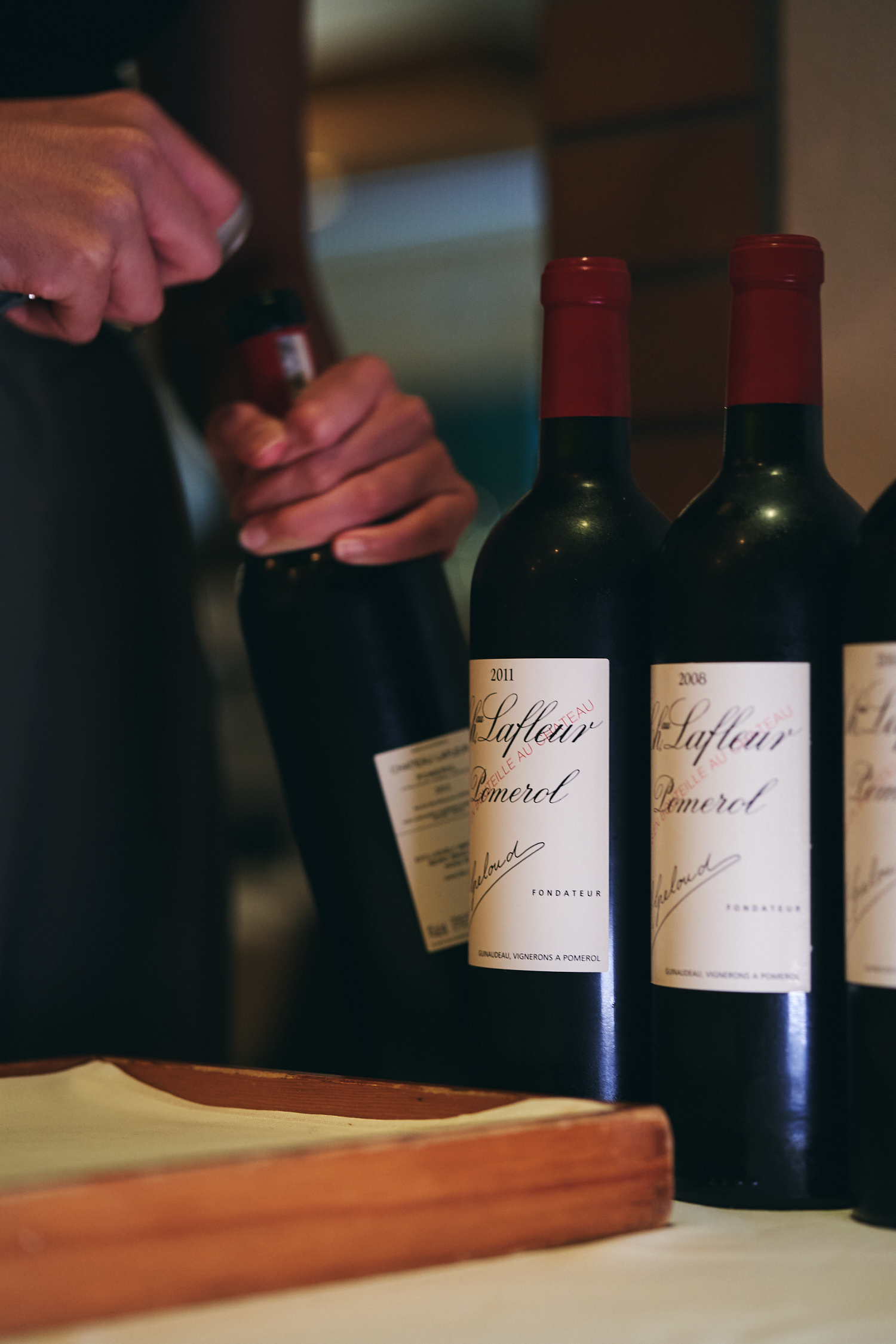 This is a boutique-scaled property, comprised of one neat rectangle of land right next to the château itself. The Guinaudeau family who own and run it refer to the vineyard as "the garden". In addition to the small scale that implies, something of the meticulous approach and daily contact with the vines is revealed.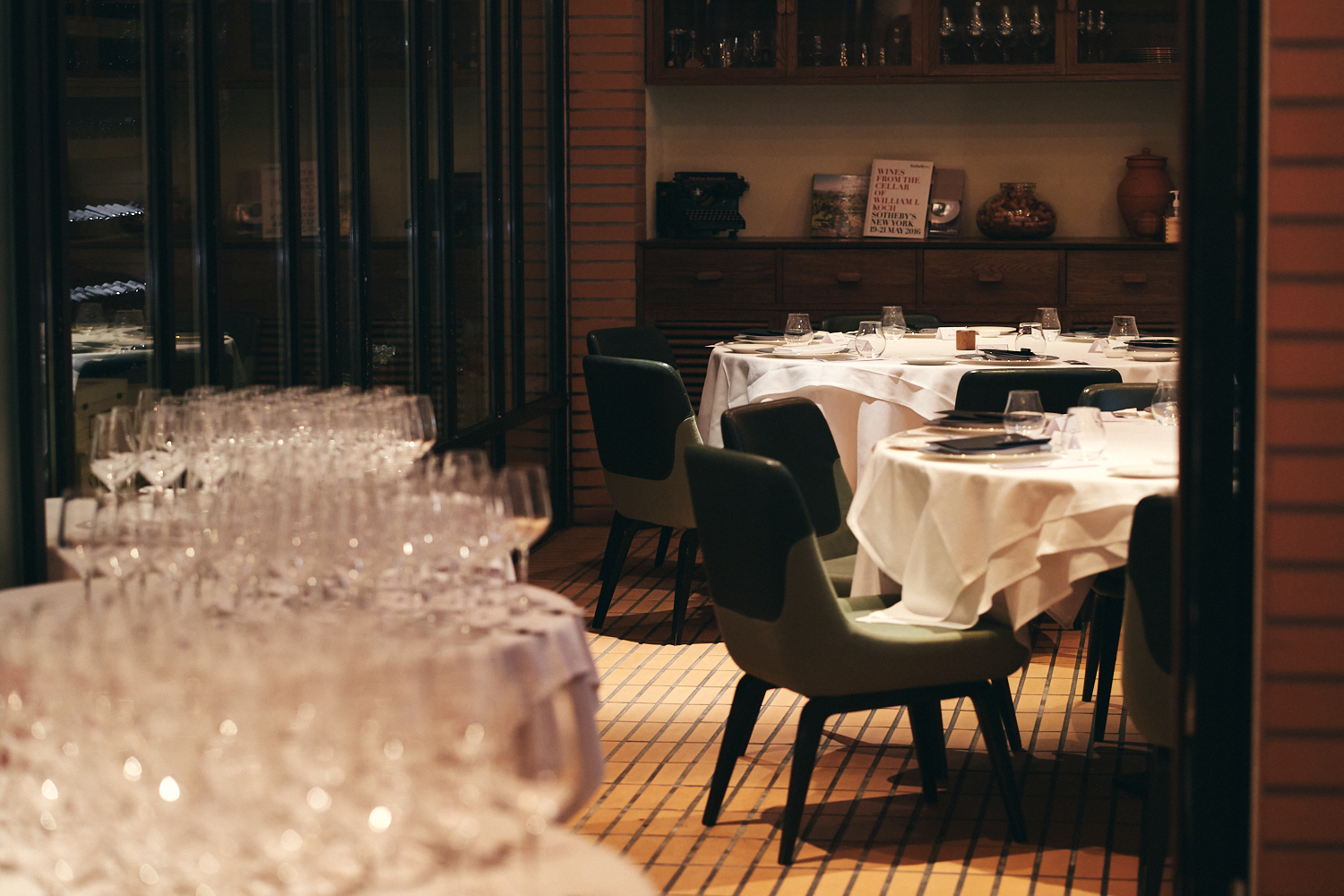 That garden sits high on the Pomerol plateau, with a combination of terroirs offering an ideal support to the unusual split of 50/50 Bouchet (Cabernet Franc from ancient Lafleur-derived massale selection genetic material) and Merlot. Combine this with old vines and you have naturally occurring very low yields – high twenties to low thirties hl/ha is typical. Derived from this are aromas, flavours, and textures that are quite different to the easy-styled high-proportion Merlot wines we think of as typical Pomerol. Lafleur is a wine that takes time. It takes time in the cellar to evolve, and just as importantly it takes time in your glass to evolve and to reveal its different facets. It suits the contemplative enthusiast. What you smell and taste in the glass will change during the course of an evening, and the texture shows a natural, layered and unforced concentration that requires no tricks, or gloss to be applied in the winery.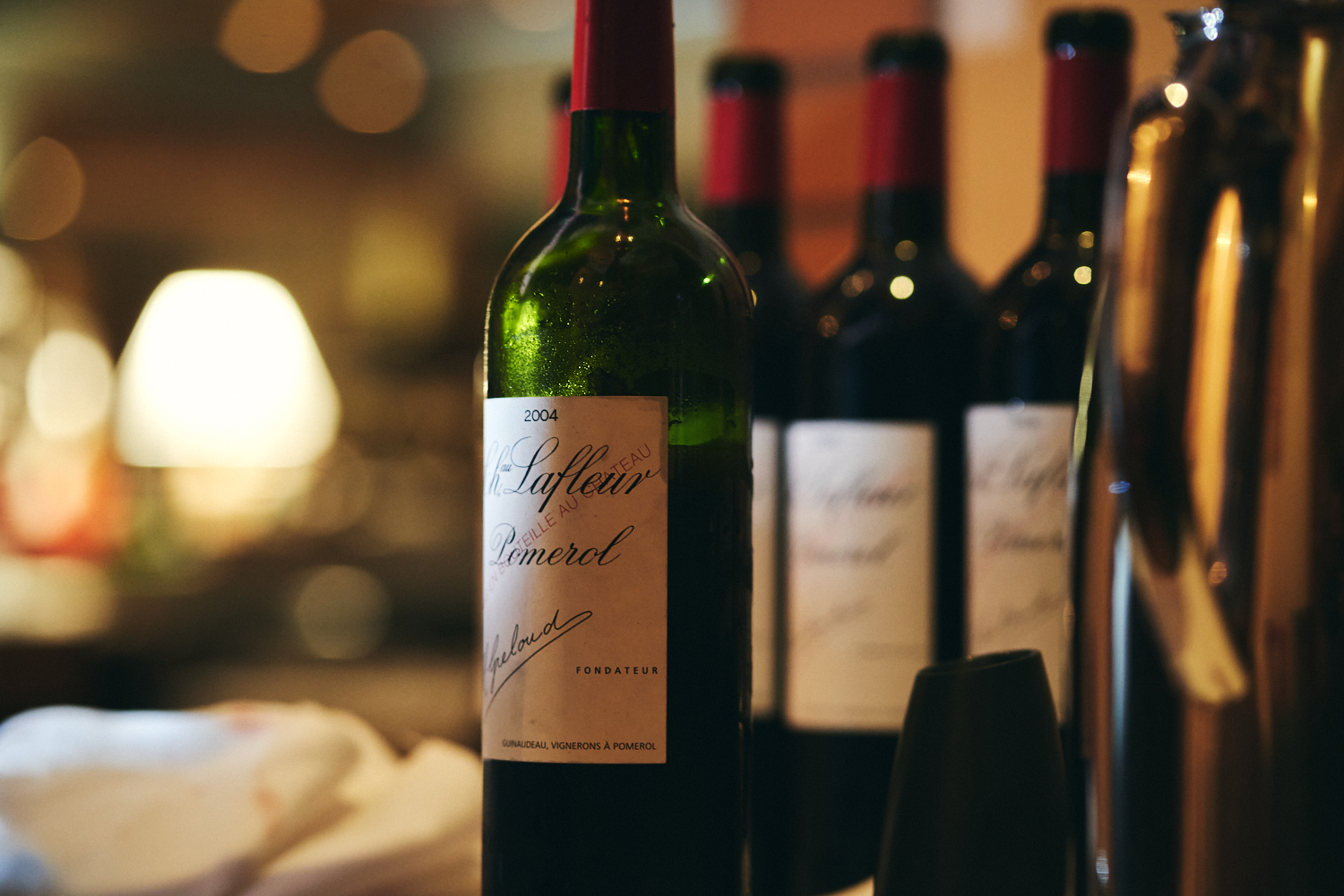 The reminder for me at this vertical was that while Lafleur can be an astonishing wine in great years, we needn't narrow our focus in that way. Time and again in vintage reports we see comments like 'candidate for wine of the vintage' when the general conditions were challenging. In short, Lafleur often shines in heterogenous vintages. Perhaps here is a good moment in which to segue to some examples from our tasting…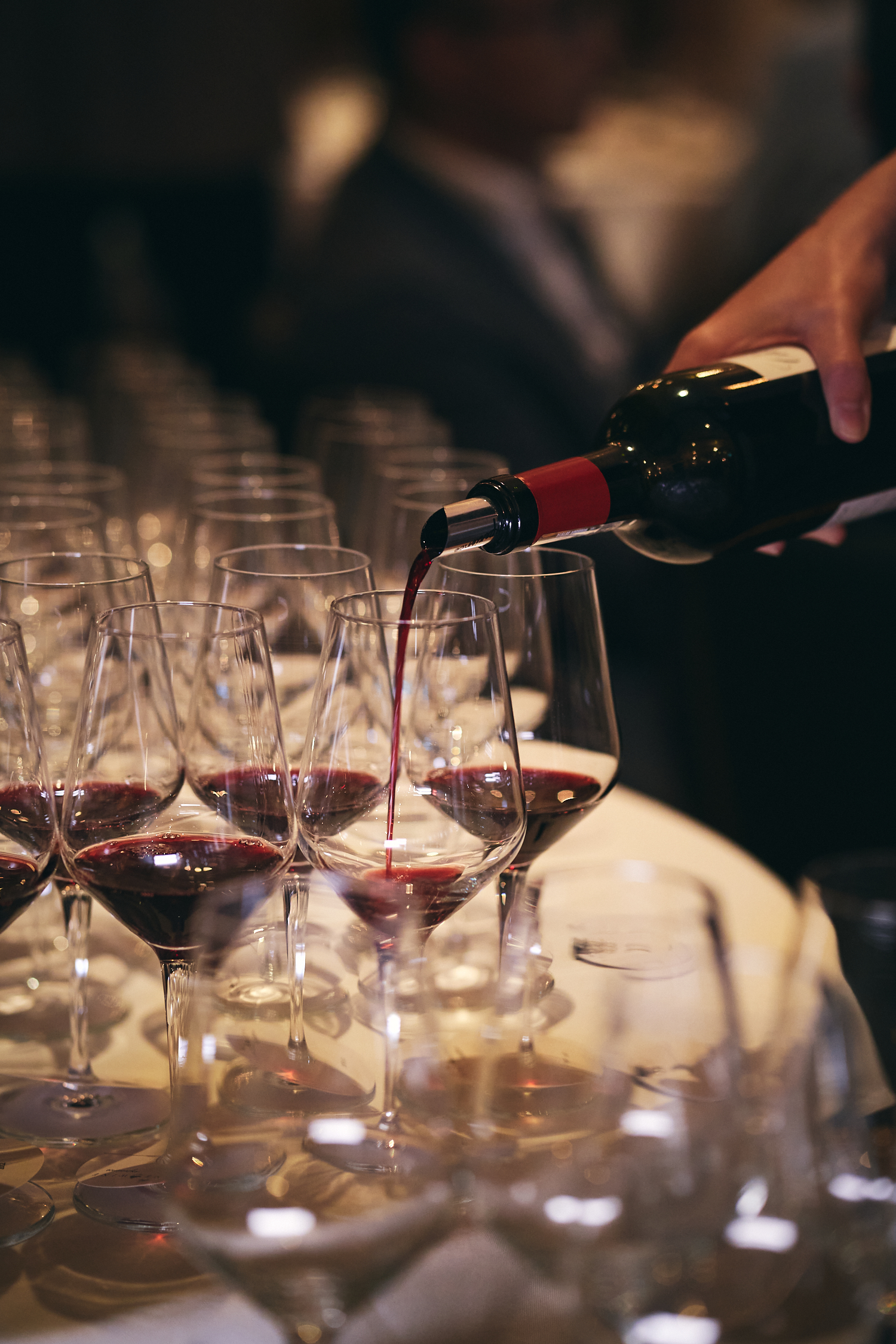 1986 was considered a top vintage in the late-picked Cabernet Sauvigon-dominated appellations of St.-Julien and Pauillac, where deep-coloured formidable and long-lived wines were made. September rains in Pomerol led to lacklustre wines at most Merlot-dominated estates, yet Lafleur produced the standout wine of the appellation. The '86 here has long been one of my favourites. It's not the most charming and round-styled example, but it displays great depth, and an amazing fragrant complexity, richness and length. Indeed our group ranked it the 2nd= top wine of the night at Wednesday's dinner. 1983s today meanwhile are often a bit threadbare, and can be unclean (rot issues from warm damp conditions), but Lafleur shows its natural concentration, depth of fruit and spices, and a clean expression of what was a ripe but difficult year. Indeed, our group ranked this 1st in the wines of the night poll. Another vintage that had charm but aged quickly (in general) was 1999, and again here at Lafleur we find concentration, roundness, and charm. It's right in the middle of its drinking window.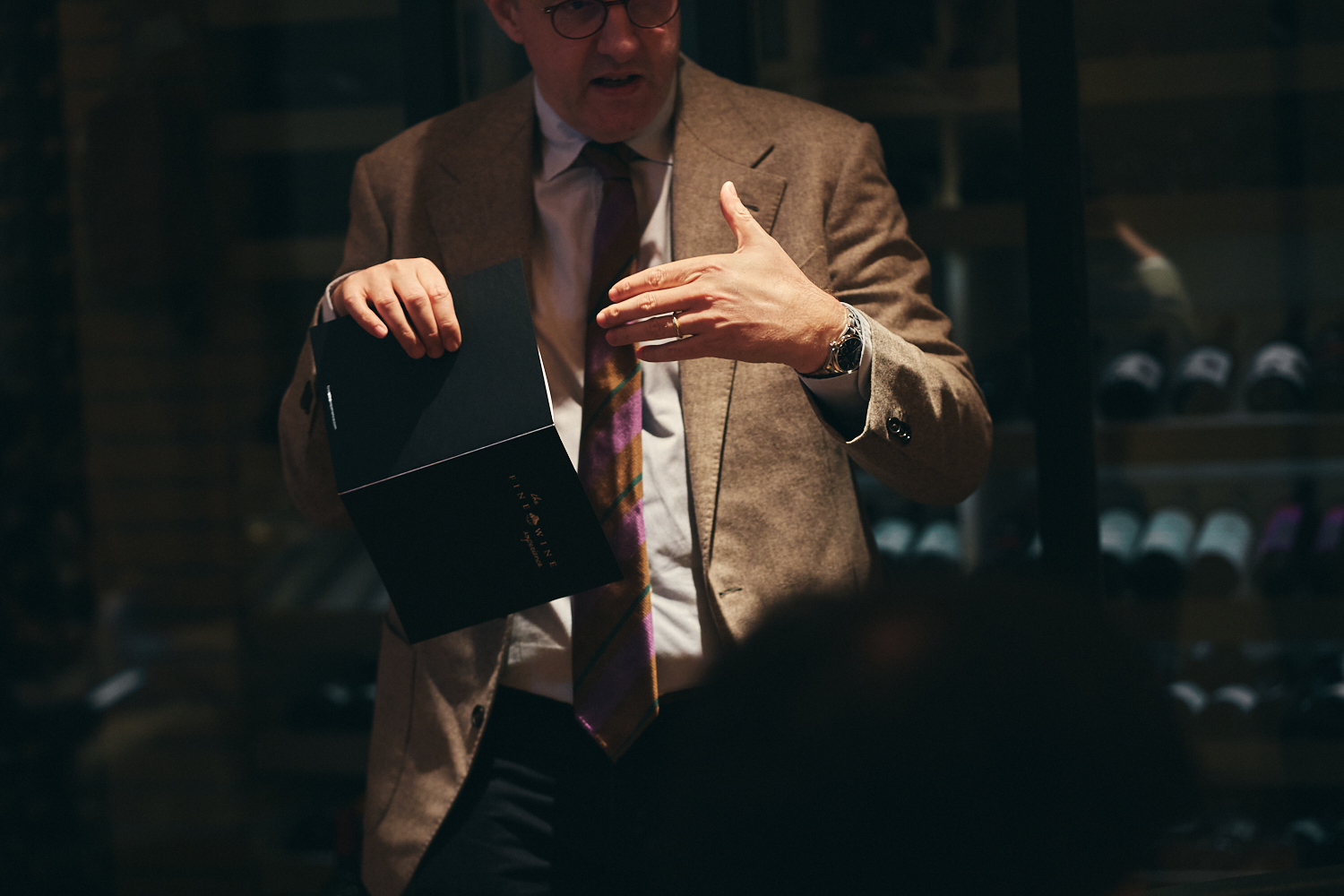 Indeed, of the 11 wines served, 8 of them received votes for wine of the night, pointing to a consistency that we would not see matched at many estates.
Amongst the younger wines we tasted 2008 stood out for me. This cooler, late-picked year lacks the oomph and grandeur of its successors, 2009 and 2010, but it shows a perfect level of poise, balance, finesse, and precise expression. I would start here – both to cellar, and to dip into. Here with the '08 we are at – for me – the start of the drinking curve, with a long upside still to come. With just 9,000~13,000 bottles produced each year, cellaring some today is a smart choice.
If you would like some help selecting vintages to suit your needs and taste, please let us know. You may also find my reports on two previous verticals here (from 2015) and here (from 2017) useful.