By Florian Rossignol, 3 Dec, 2020
There is a very special atmosphere in Burgundy right now. I arrived the day the French government announced partial lockdown '2.0'. Lots of questions arose about the 160th Hospices de Beaune auction. Apparently, it was supposed to take place as usual, the 3rd Sunday of November. With my travel certificate, to justify my movements outside my home, I managed to book a tasting of the 2020 vintage at the Hospices. What a vintage!! Can it be compared to 1990? Only time will tell.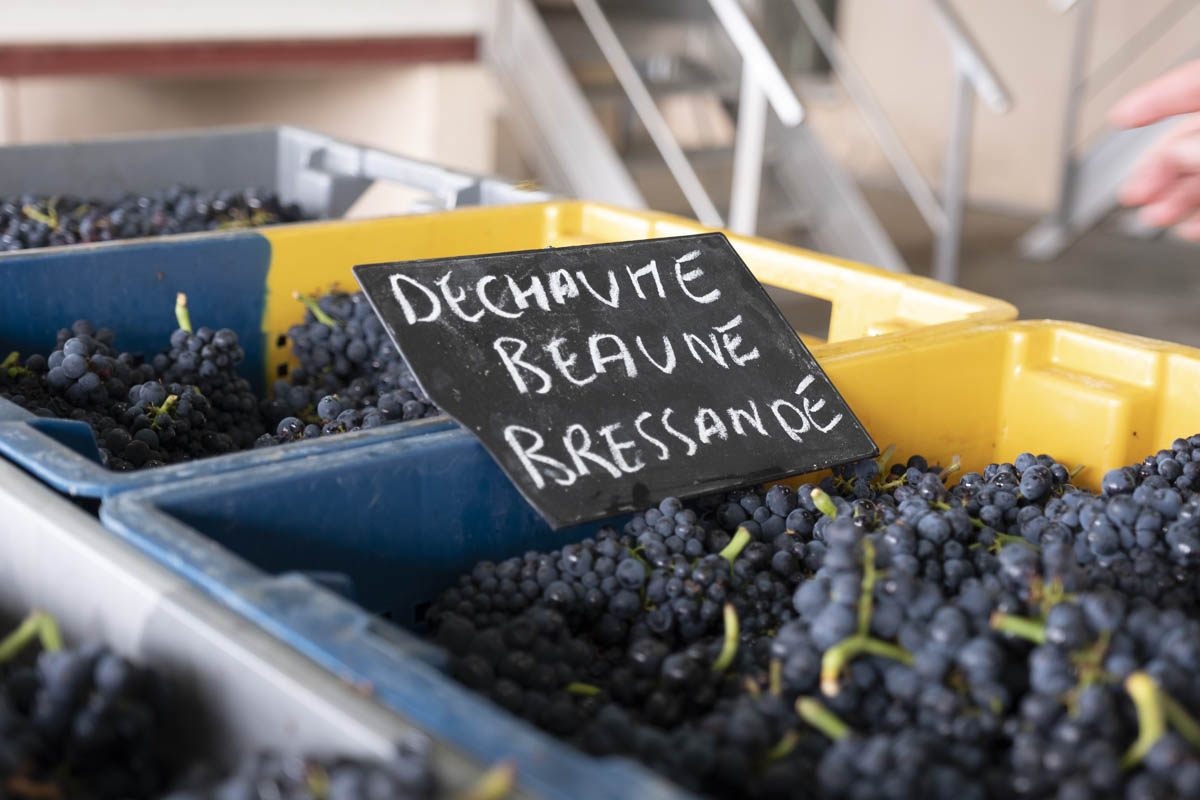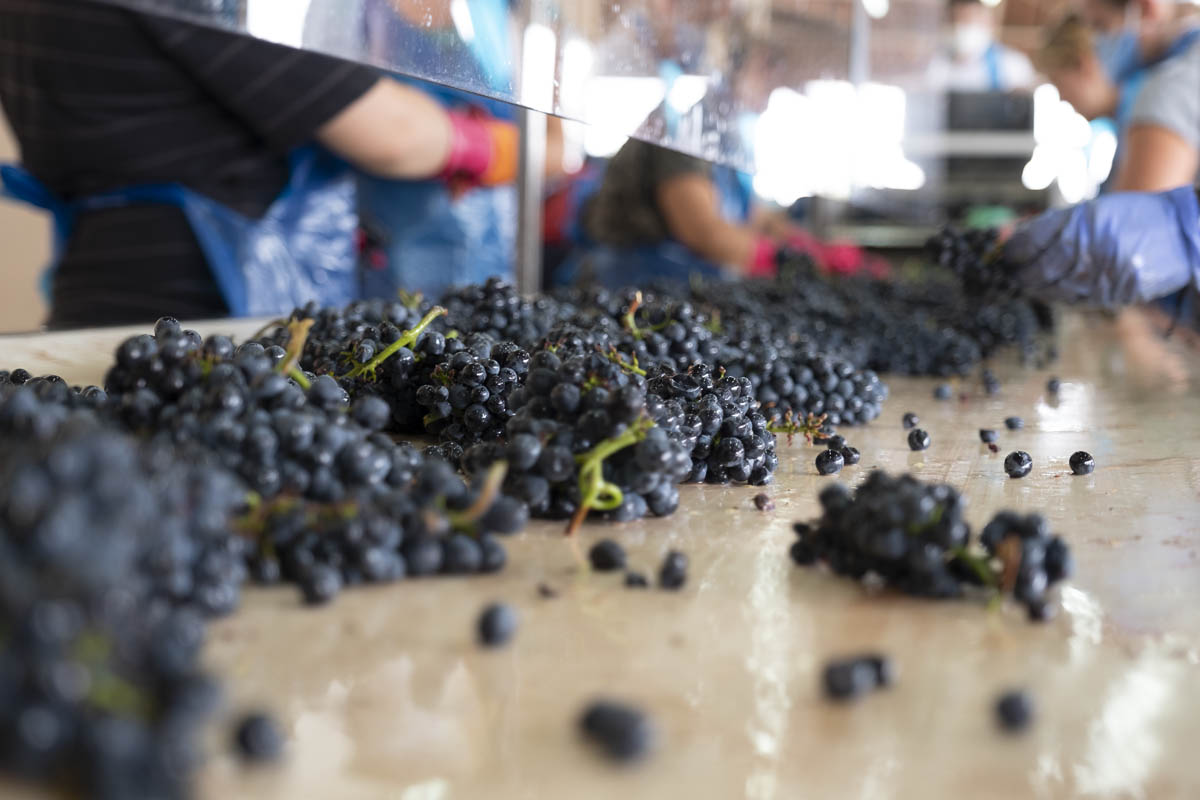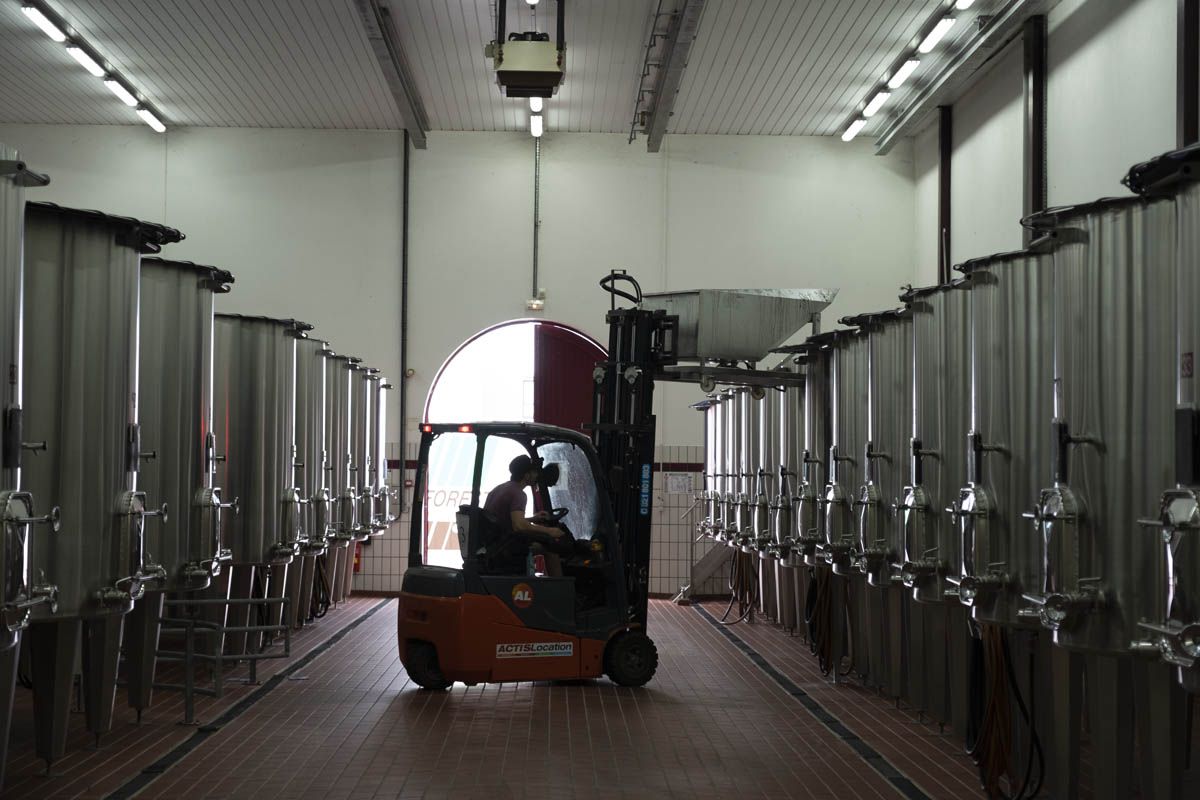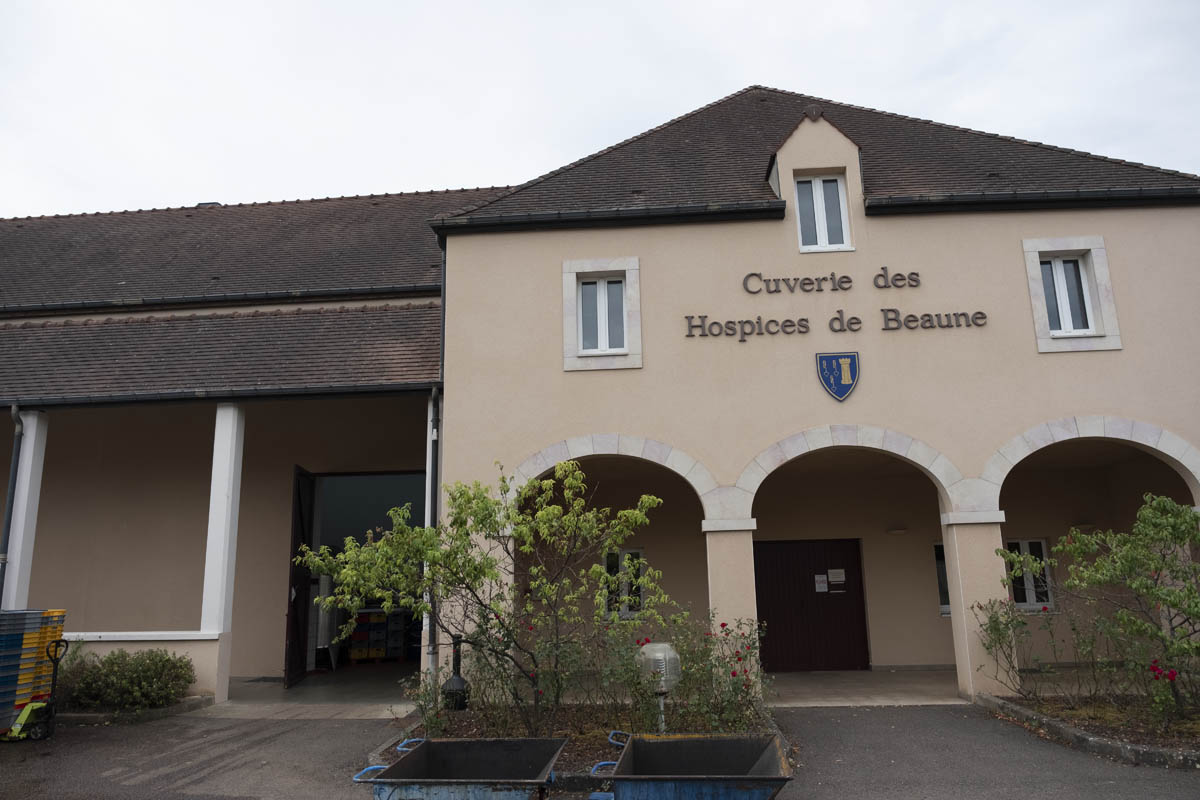 Hospices de Beaune 2020 harvest ©Hospices de Beaune
Ludivine Griveau, the winemaker there, has done a very good job. A special mention here for her Volnay cuvées, Meursault and Bâtard-Montrachet. For sure 2020 will be engraved in our memories and in history. I highly encourage you to get a share of a barrel once the auction has been held, and we have top-notch producers to tend the barrels. Wine-wise, this vintage will be in our memories and in our glass for many years to come!
The Hospices auction weekend is definitely the funnest and the most festive one of the year. I have participated in it for about 10 years in a row. It's always a good moment to meet up with friends, meet importers from all around the world, and share good wines! For the first time ever this year, I heard my friend saying "this weekend I'm not drinking any alcohol". What a pity! We, all the buyers were excited to go bid at the auction, but it was cancelled at the really last minute, just the night before.* With some friends from Volnay, we gathered with the following philosophy in mind "you know what? We don't need to be sharp anymore tomorrow, let's get together and drink some nice stuff".
(*ed. The auction will now take place on 13th December).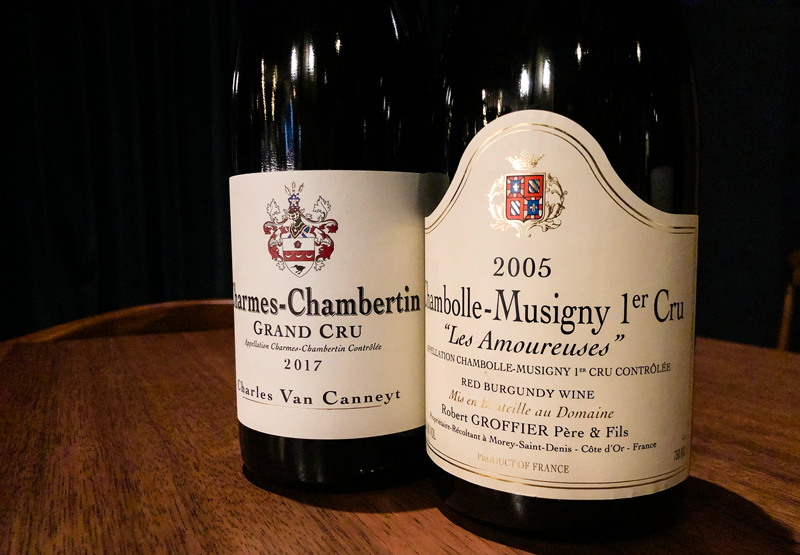 We did drink some nice wines. Among other bottles, here are some highlights:
One friend brought a pristine bottle of Domaine Robert Groffier Chambolle-Musigny 1er Cru 'Les Amoureuses' 2005. Sophisticated wine, with an airy texture. It has a great delicacy, incredible depth with a rich but subtle finish. Very good concentration. It was voted WOTN (wine of the night). I wonder what other vintages taste like?!
We also opened a bottle of Charmes-Chambertin 2017 from Charles Van Canneyt, winemaker at Domaine Hudelot-Noellat. Among vintages, 2017 is 'the' perfect vintage to drink now. It offers pleasure and finesse; exactly what Burgundy is known for. In my opinion it is a great vintage with which to discover a producer's style. I strongly recommend you to get a bottle of this delicious wine. The glass sparkles joy. After the first sniff, we all looked at each other, our eyes were speaking for us; very well made and charming wine. It has a greedy red fruit character that made us drink the entire bottle very fast.
We did celebrate well that night.
After that, I had the opportunity to visit some growers and taste the 2019 vintage. I am very impressed by the balance in such a warm vintage. Overall, it has a great freshness with concentration and elegance. I advise you to keep an eye on this vintage and the coming 'En Primeur' offer.
During another casual dinner with my best friend, while we were eating cheese fondue, (definitely the best one I've done with a secret recipe from Switzerland) my friend announced to me that he had proposed to his girlfriend. After drinking an amazing Mosel Riesling from Germany, I had to open something nice from my cellar. I chose a Cheval Blanc 1998 and Dom Pérignon 2002. The Cabernet Franc and Merlot-based wine took a long time to open up; it was a big wine for our delicate Burgundian palates. After five hours in the decanter, the wine had a very smooth texture due to the high percentage of Merlot (56% for that vintage). The firm tannic structure brought by the Cabernet Franc was well integrated. This wine was fresh, with an extraordinary complexity, aromas of black fruits, truffles, tobacco and violets wafted out of the glass. Great wine that can be enjoyed now for year-end celebrations or can be cellared for a few more years to come.
Dom Pérignon is always welcome at any celebration. The 2002 vintage is super refreshing and offers good toasted aromas. It's more a 'wine' than a bubbly champagne. We loved it.
I am very grateful to have spent quality time with my family in Burgundy. If there is a good part about 2020, it's that it has made us rethink our priorities.
At this time of the year, Burgundy offers a nice canvas. I leave you with one of my favourites.