©Linden Wilkie, 30 Sep 2021
This week I had the pleasure to host The Fine Wine Experience 1996 Médoc dinner in the beautiful Sky Lounge at Hong Kong's Upper House. Sat to my left was an eloquent and thoughtful young man who said to me "this is quite special for me – it's my birthyear". I quietly gulped a little because this was the first vintage I bought en primeur back when I was president of my university's wine club. I have enough OCD to feel some compulsion in (re-)assessing vintages on significant anniversaries, but this really hit home for me that 25 years is not so short an amount of time, for wine or for humans.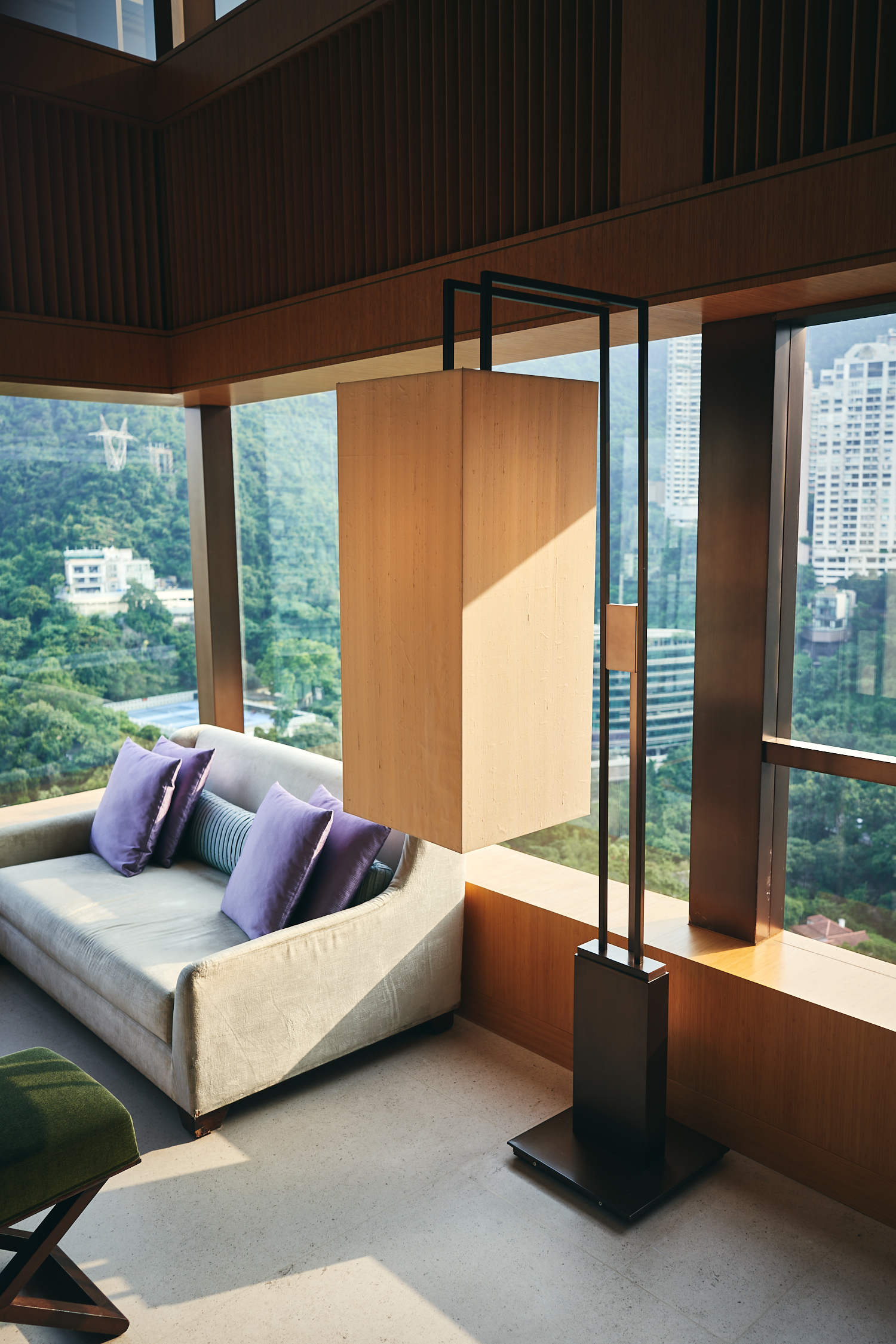 I had already been trying to decide whether we might consider 1996 a contemporary vintage or a classic one. That's always a moving feast – it depends on how much has changed. Many of the practices at leading estates in the mid-90s have more to do with what we expect today, than they do with "old school" claret. There was stainless steel and temperature control, fruit selection, and declassification (albeit much less of that than today). But 1996 also marks the sort of vintage we see less often today with global warming. Many châteaux were still routinely chaptalizing back then – boosting the musts with added sugar. There's a coolness, a tinge of leafiness (which you'll see mentioned often in my tasting notes below), freshness of fruit, moderate weight, and plenty of complexity in the best of the 1996s. To those more used to drinking younger clarets, from the now more commonly big ripe years, 1996 might seem too green for some tastes. In this sense I have to now consider 1996 more in the classic camp than the contemporary one. To my taste, all the wines of this dinner were properly ripe, and that greener edge offered a welcome tension to the fruit. It makes the wines appetising, sweet-savoury, or in fashionable parlance – umami.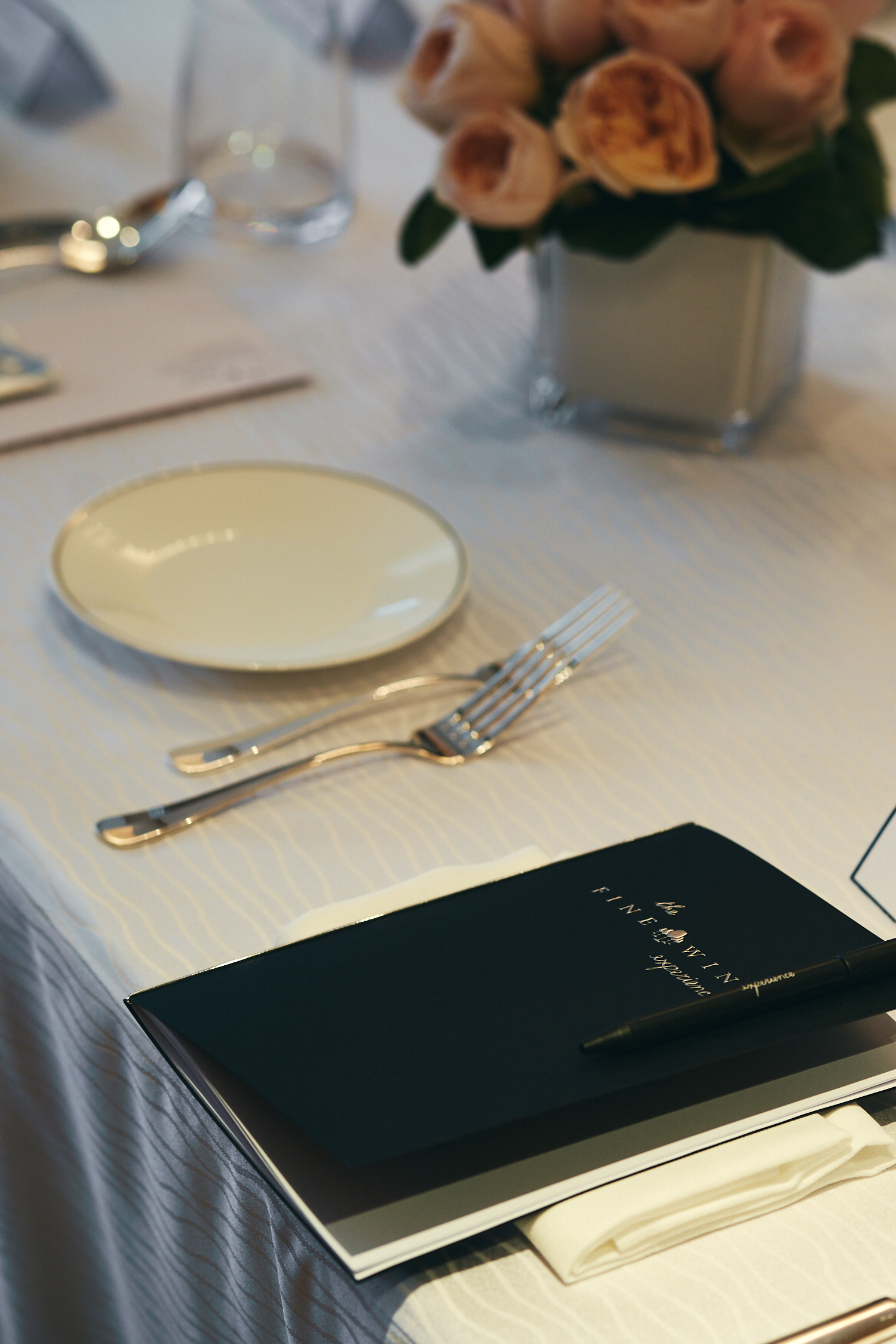 1996 was not a universal vintage like 1990 or 2000. It was a mixed story, but especially good in the later-picked, Cabernet-dominated Médoc. A warm spring had produced good even flowering, except in Pomerol. A cool summer was also wet – but less so in the Médoc than other districts. September turned sunnier, and windier, intensifying the fruit. Merlot got underway mid-September, but fine weather allowed the Médoc to take its time, harvesting Cabernets well into October. Long ripening, and fresh weather with a lack of heat meant that as sugars accumulated and phenolic complexity developed, natural acidity was also preserved. It's this combination of ripeness, freshness, coolness and fruit/acid balance that gives 1996 Médocs their appeal.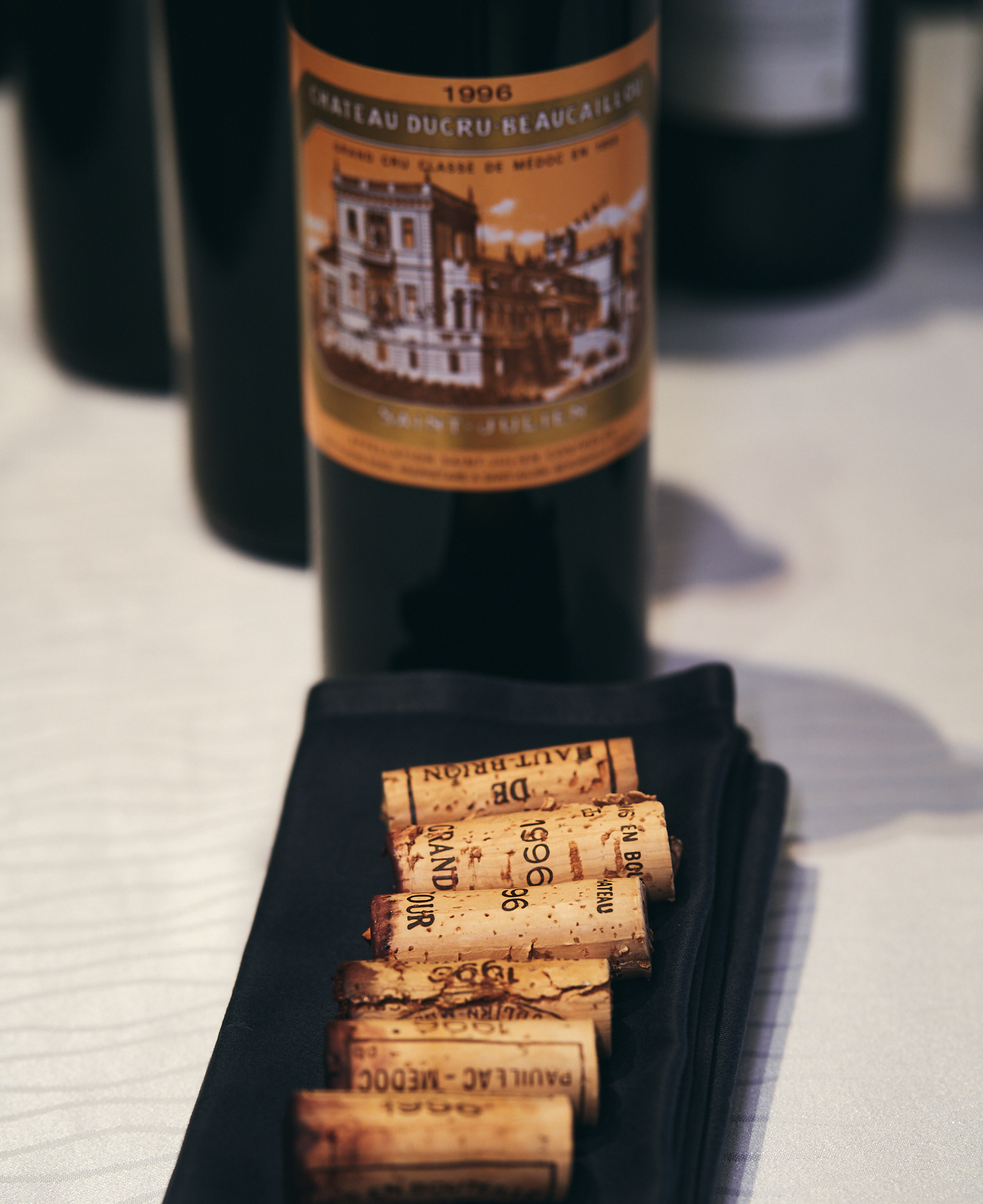 What I found in this dinner was mostly very impressive, and with the exception of Las Cases, all now well into their drinking windows. Only the Palmer seemed to have arrived at a drink-up point of evolution. I think that wine will hold for many years to come but I don't think it has anything new to offer with further cellaring. While Cos, Pichon Lalande, Lafite, Latour, and Margaux may still offer new nuances with further cellaring, and will offer decades of pleasure ahead, they are all drinking really well. And, for me, Lafite and Margaux show the very best class – and archetypes – possible at those first growths, and are amongst the best ever made at both estates. The star pick for price/quality must surely be Pichon Lalande.
1996 Château Ducru-Beaucaillou
Mature garnet colour, the nose of the first bottle showed some premature ageing – dried meats and a touch of mushroom. The second bottle was much better – fresher, with an attractive truffly component it was sweet, supple, ready to drink, with a mix of red and blackcurrant, spices and good length. 94
No votes for wine of the night.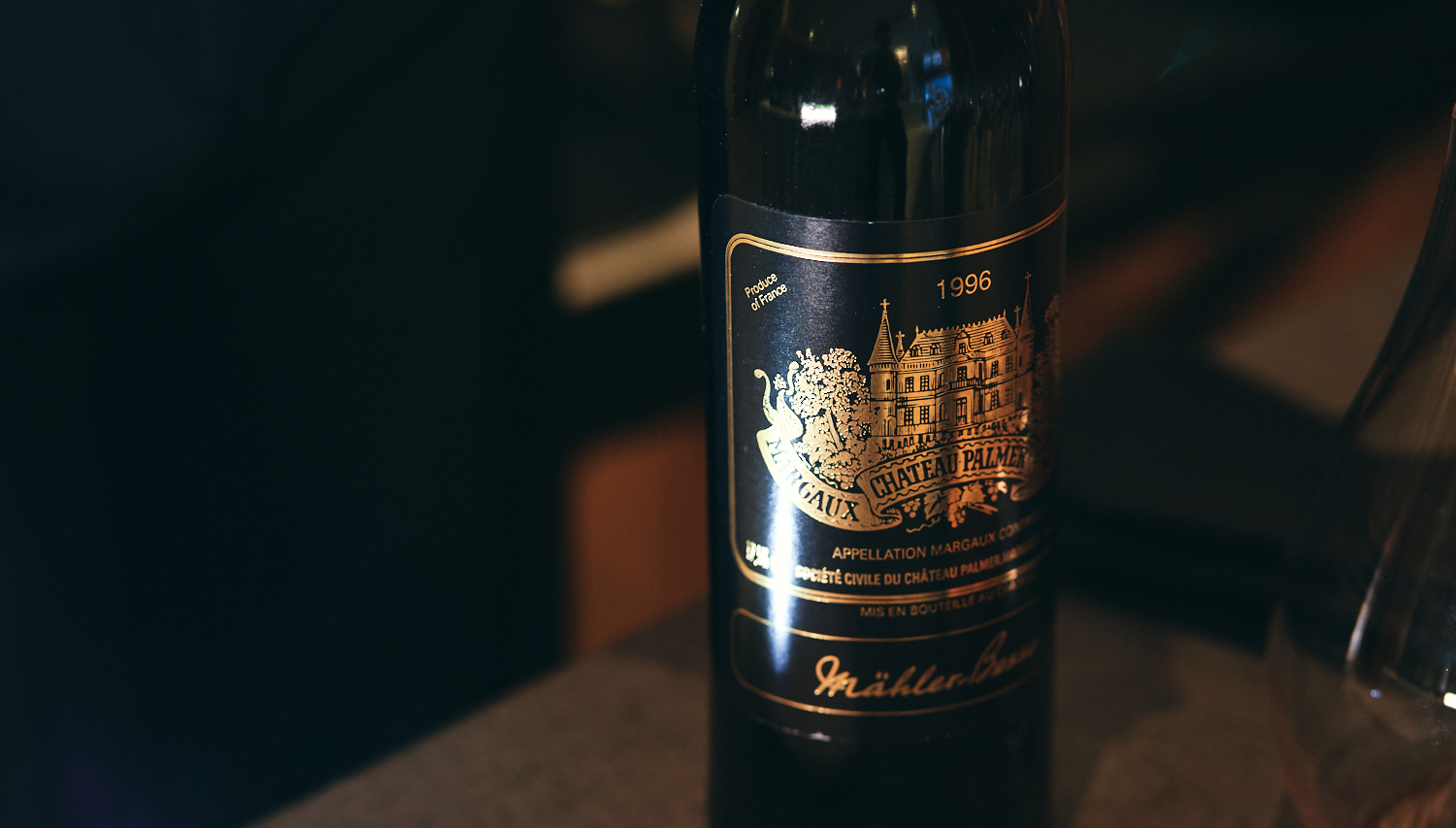 1996 Château Palmer
Fine garnet with a broad bricked rim; fragrant and leafy, perfumed and vibrant, with some spice; fleshy on the palate, a pillowy texture, with a centre palate of juiciness, the wine is well buffered with a touch of glycerin. Fully mature now, this is lighter than most of the other '96s in this dinner, mature, elegant, appealing. 92
One vote for wine of the night.
1996 Château Cos d'Estournel
Fuller in colour and depth; a fresh aroma led by blackcurrant, brûlée crust, coffee, sweetness; fairly concentrated on the palate, dark ripe fruit, with a cool edge – a touch of leaf, this is a fuller-bodied wine, glossy-textured, sexy, fleshy and with real depth, tobacco and ginger-tinged sweetness on the long finish. 95
Two votes for wine of the night.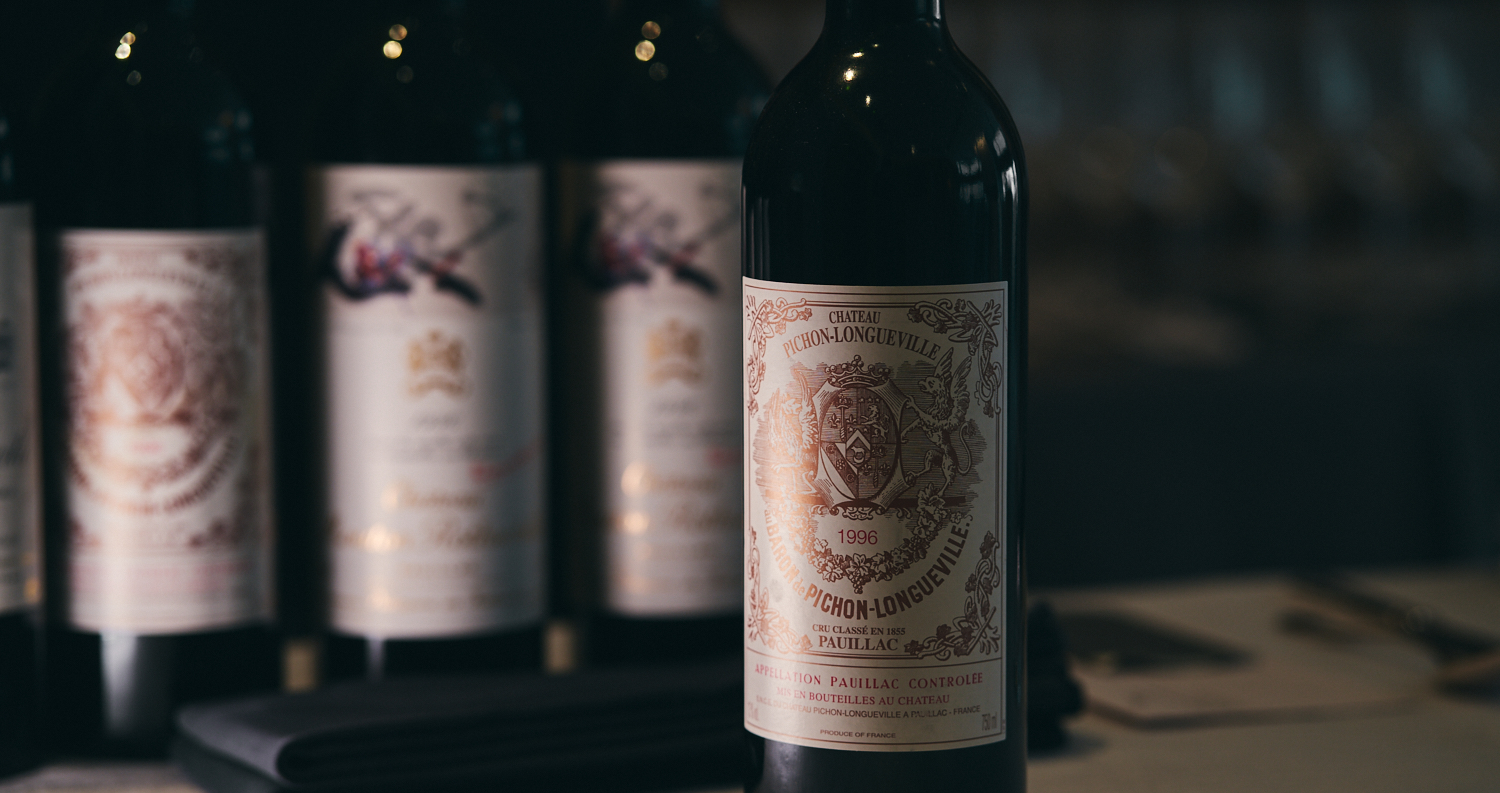 1996 Château Pichon Longueville Comtesse de Lalande
Full fresh garnet; lovely nose, very distinct and detailed in expression, ginger, ripe fresh fruit; sweet on the palate, lush, fleshy, ripe, this is gushing with fruit, spices and a long spicy, ginger-laden finish. This is drinking beautifully. No hurry. This is just so extroverted and fun. A gorgeous wine, a real winner. It is so exotic, with an almost Italian-like bittersweetness – a Médocain negroni almost! A really terrific wine. 97
Eight votes for wine of the night – second place.
1996 Château Pichon Longueville Baron
Full garnet, a more reservred curranty nose, spice, fine leather, cool and fresh expression; elegant, mid-weight palate, nice fruit, no 'detail' here, it feels a touch smudged, subdued, a touch out of focus, despite feeling clean, pristine. Ok-lah. Leafy notes on the modest but attractive finish. A less than noble note in the tannins, which are adequately ripe. This is nice, and served by itself, would be just fine. But it is clearly outclassed here. A world away from the substantially improved wines made here from the 2000s onward. 90
No votes for wine of the night.
1996 Château Léoville-Las-Cases
A deep colour; ripe yet discreet aroma, real blackcurrant depth to the furit, spices, a slight dustiness, good nose, but you have to prompt it; ripe, fleshy, sweet, with sweet present tannins. Here you need to dig deep into the wine, its layered, mineral, tannic, of super quality, but it is more reserved, less evolved than some others. Still a reserved wine after 25 years! The fruit is noble, but there is also something a bit crude about the balance between this and the oak, which doesn't feel 100% integrated – it lacks the final degree of refinement expected here. Above all though – this bottle anyway – expresses a need for further cellaring, amazingly. Based on track record tasting many older vintages, I think this will come good, but may not be in the league of the ultimate level expression of this estate that I have at other times thought it was. 94
No votes for wine of the night.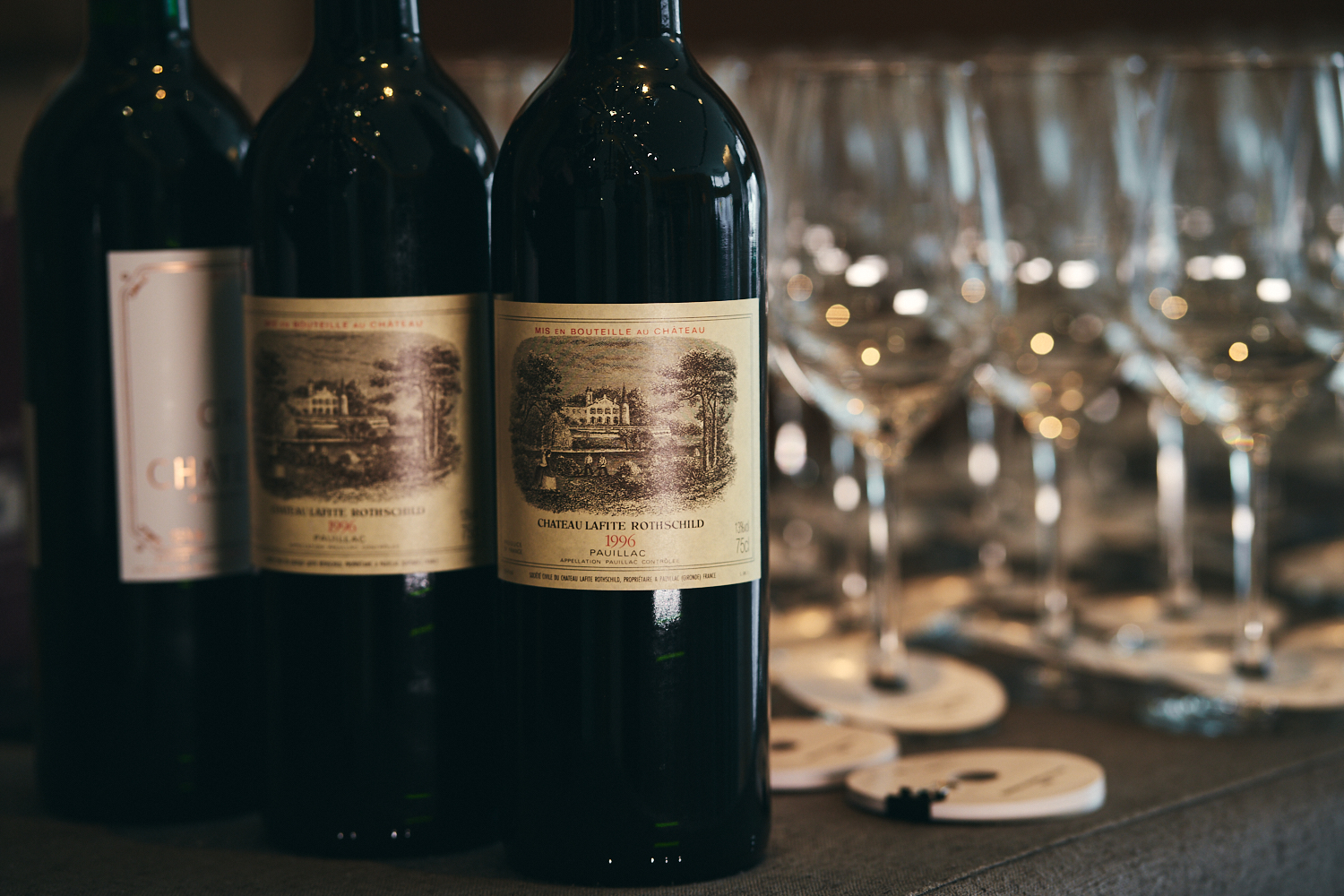 1996 Château Lafite-Rothschild
Deep colour; lovely fragrance, ripe, fresh, subtle herbal dimension, leafy, gosh, there's real class here on the nose, so refined; fleshy, fine on the palate, some gloss, there's leafy-edged fruit but its all just-sweet, well-buffered, floral scented, poised, with clarity and equilibrium. Wow! I love it. Such refined class, even as I acknowledge the cliché writing that! The perfect example of Lafite style completely on form. 98
Seven votes for wine of the night – tying for third place.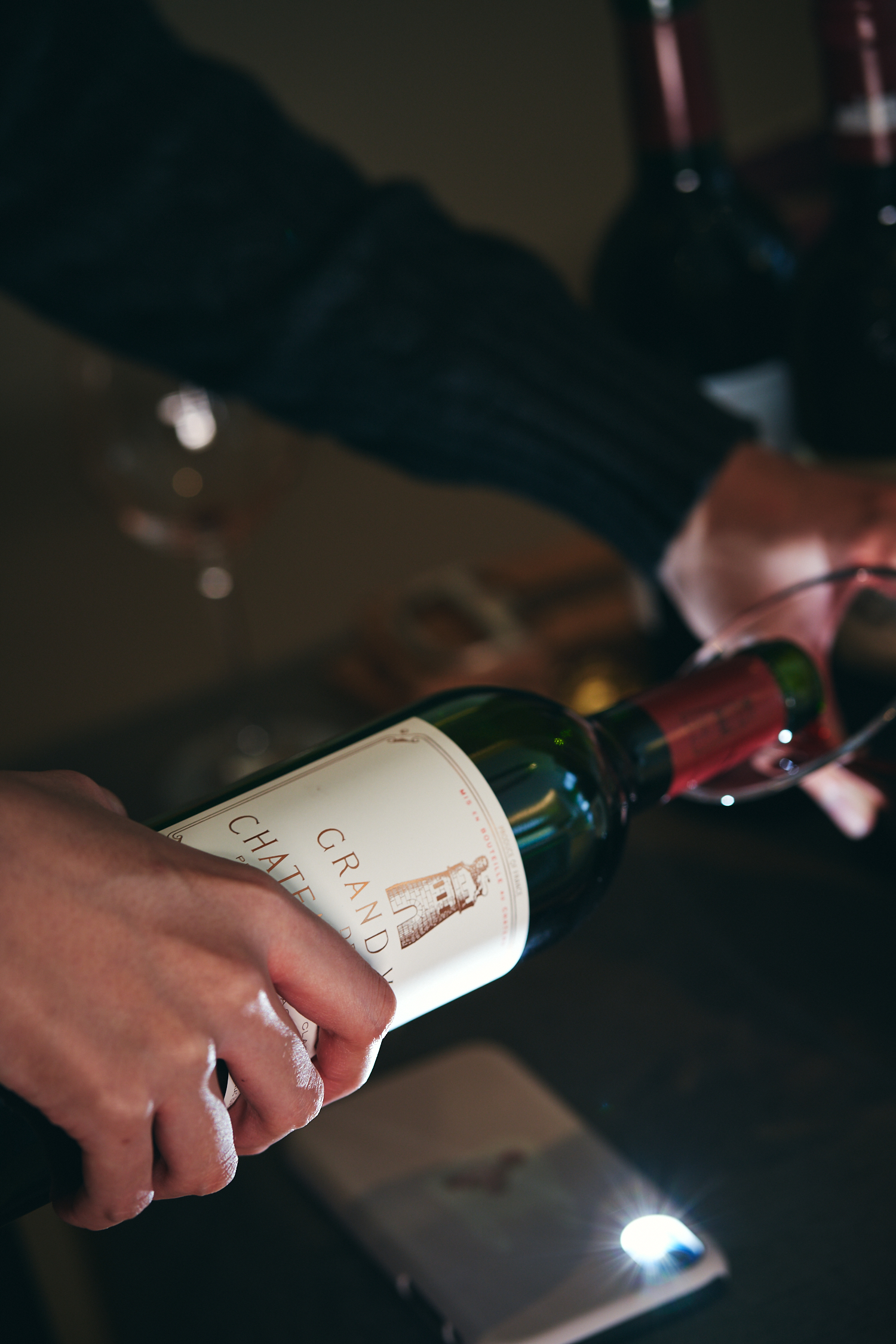 1996 Château Latour
Full ruby garnet; a fine nose, very blackcurrant, a touch of leaf, coolness in the expression, a more direct fruit expression compared to the Lafite; fine, fresh, lovely curranty fruit, minerality, subtle leafy herbal notes – 'verdant' but no sense of unripeness, just a mossy-fresh overlay to the concentrated fruit that I find appealing, refreshing. Mineral notes again build on the finish – a touch oyster-sea-saline spectrum to the finish. A superb Latour for sure, and now entering its drinking window. Long life ahead. 97
Nine votes for wine of the night – overall first place.
1996 Château Margaux
Fine ruby; lovely nose, fine fruit, violets; candied violets on the palate, pure ripe Cabernet Sauvignon flavour, this is perhaps the ripest expressed wine this evening, but with real freshness and poise too. It's very fine, with a steady flow of fruit, details, spice. It is utterly gorgeous wine. Wow! Brilliant! 98
Seven votes for wine of the night – tying for third place.
1996 Château Mouton-Rothschild
Full garnet; sweetness on the nose, but it lacks some clarity, good but a bit subdued; very good fruit expression on the palate, this is somewhere between the Pichon Baron elegance – but fuller, more concentrated – and the Pichon Lalande exuberance and spice (but less so than Lalande), and the glossiness of the Cos. There's a note of sasparilla, or perhaps cola on the finish. It's a very friendly sort of wine. The acidity and a touch of dryness in the tannins pinch the finish slightly, noticeably after the lush mid-palate. Overall, a very good wine, but distinctly behind the first class result of Lafite, Latour and Margaux. 93
One vote for wine of the night.