©Linden Wilkie, 23rd Dec 2021
Last week I had the pleasure to host a very special Vintage Pairs event – The Fine Wine Experience's 40th edition of this blind wine tasting, and to mark the occasion, all the wines served were in magnums, and presented as a dinner.
I've always enjoyed blind tasting as a fun way to appreciate wine, so long as the "blind" part – the deducing and guessing phase – doesn't last too long and we have time to reflect on and retaste the wine with its identity revealed. Sometimes we have a lucky moment of clarity or memory and can guess right. There's always a good whoop! in the room when that happens. But I also enjoy getting it just plain wrong – or at least off on some tangent, because it's here that I am really learning, face to face with the bare liquid, unprejudiced by a label I cannot see. Here I see things in the glass that the label might otherwise have me preconditioned to gloss over.

In the mid-2000s in London I came up with this double-bottle blind tasting format as a bring-your-own-bottle(s) tasting format for wine gatherings. "Bring two bottles instead of wine, but they should be the same wines – just the vintage is to be different." The idea was that tasting blind, one wine from two vintages must be easier to guess than one, right? In practice, I'm not sure it's easier at all! But what it does help with is drawing connections between wines.
We've been running this tasting format at The Fine Wine Experience for a few years now, and we have expanded the connection between the paired wines from the same wine expressed in different vintages (vertical), to also include the same type of wine in the same year (horizontal).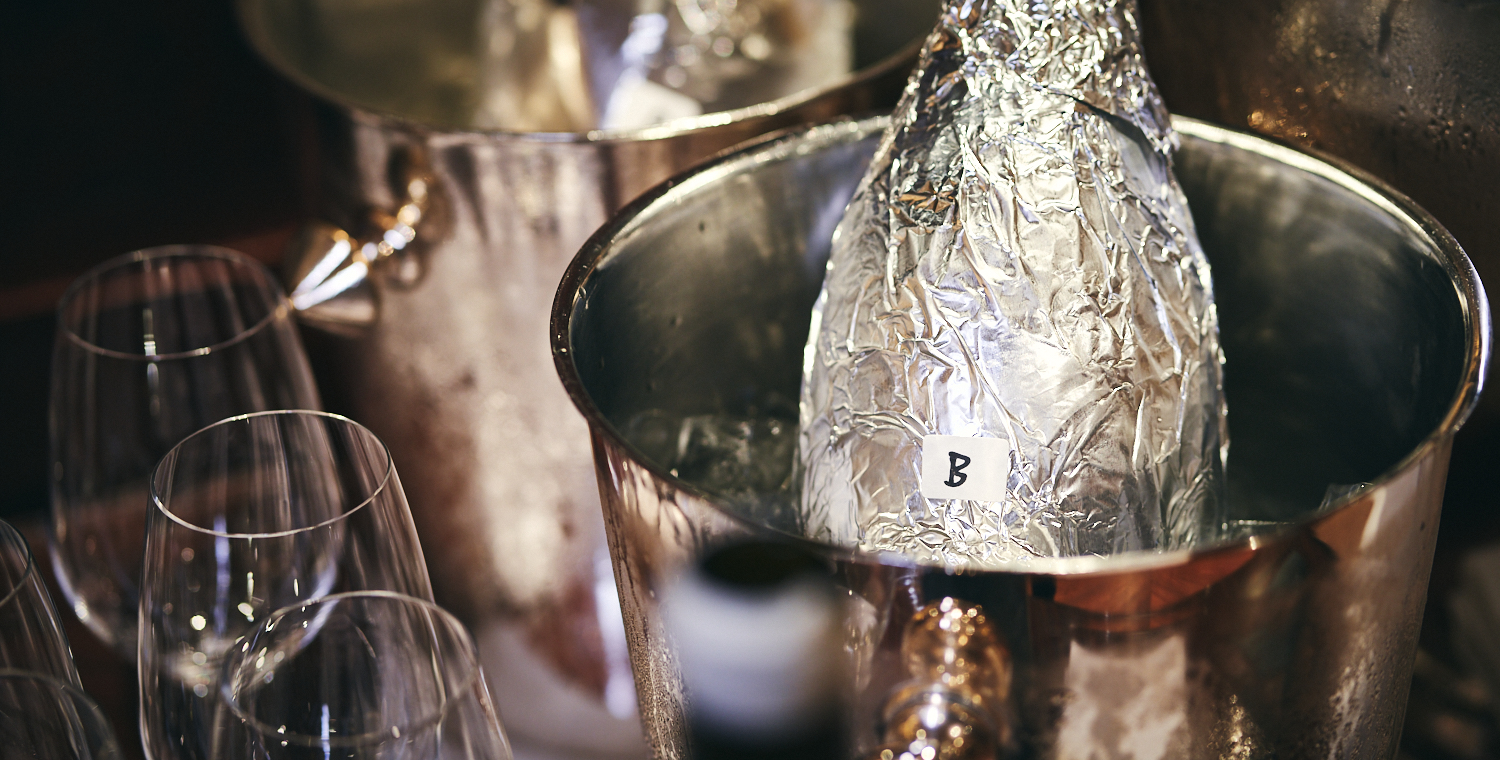 The magnum format makes it a bit harder to find suitable pairs, but I think we made up an interesting selection for our guests last week. Below you will find some tasting notes and a few thoughts from me on the wines we served. I'd encourage you to attend our Vintage Pairs event when you can, but also to make up your own with friends. It's a really fun and informative way to taste. So that everyone can participate, even as they might guess well or not, I owe my approach to my friend Erni Loosen at Dr Loosen for bringing the group deductively to the answer – start with "old world / new world", and give options to the group as you narrow in on the wines' identities. As UK wine expert Harry Waugh pithily answered when asked if he had ever mistaken claret for Burgundy – "not since lunch!".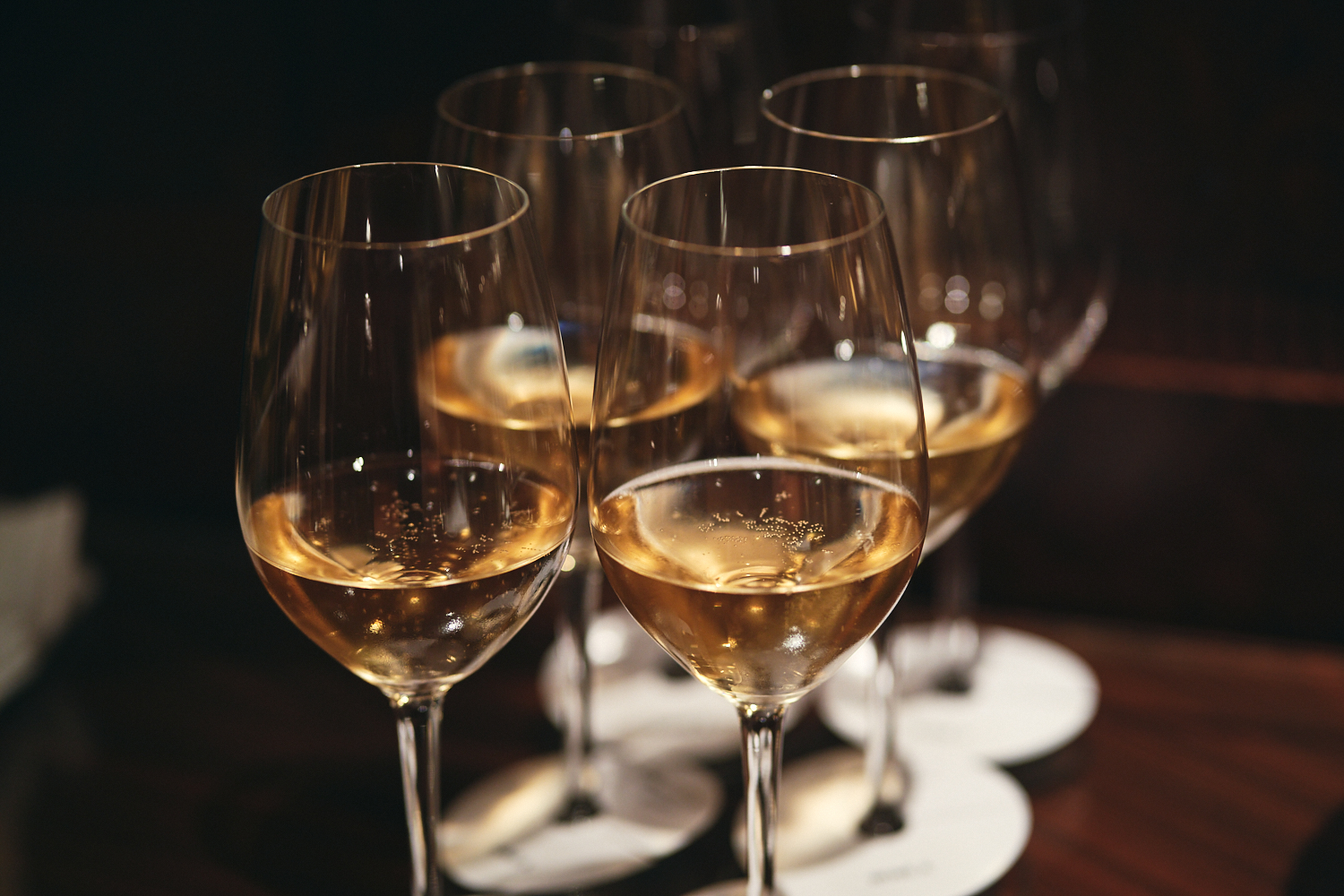 We began with Philipponnat Champagne 'Clos des Goisses' magnums – 2003 + 2004. It's rare for a major Champagne house to eschew the blending of villages and vintages, to make an expression of a single plot. But that's what we have here and it's a very special one. "Clos" denotes a walled vineyard, and "Gois" or "Goisse" in old Champagne dialect means a very steep slope – a 5.5ha pure chalk, south-facing 45 degree slope at Mareuil-sur-Ay. Planted to 70% Pinot Noir and 30% Chardonnay, such is the relative warmth and south-exposure of this site that you will see Clos des Goisses produced in vintages where few others are declared. It's made without malolactic fermentation, with 50% of the wine in the primary fermentation doing so in wood, and the dosage is quite low, at around 4g/l.
2003 Clos des Goisses
Full gold with a fine bead; the nose is a touch exotic, sweet, though quite mineral too, complex and more evolved than the 2004 next to it; lively on the palate, with good mousse, firm, ripe, with a full mid-palate, a touch more exotic in tone, it's nonetheless well-balanced, ready. 92.
2004 Clos des Goisses
A full yellow gold, less evolved than the 2003; fresh, mineral, floral expression in a delightful nose, fresh fruit salad aromas; good mousse, this is young still, a lively chalky style, there is more harmony and lift here than the 2003, it feels light on its feet, with a gentler texture, very mousy and energetic still. 94.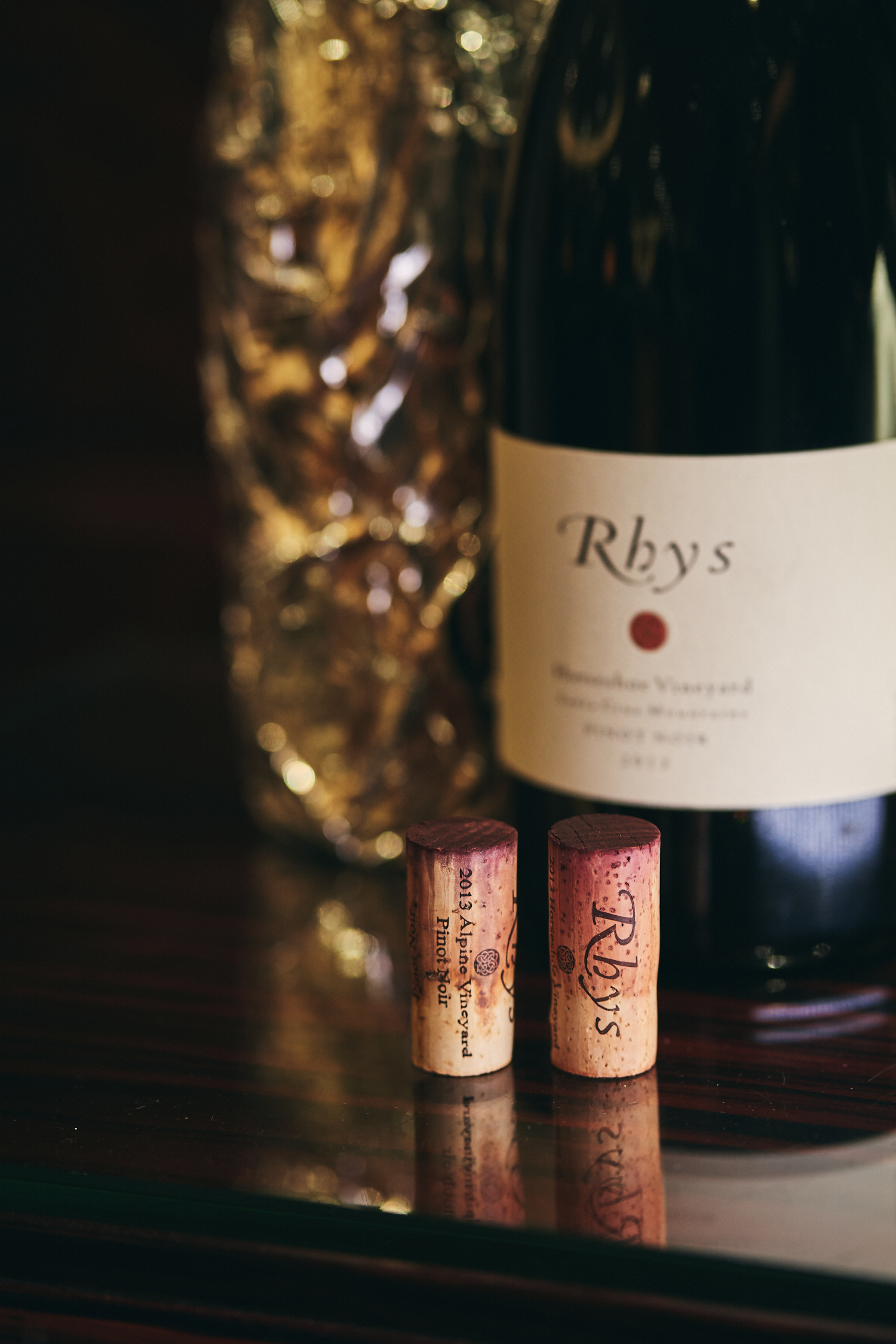 Next up an estate that really grabbed my attention at the California Pinot Noir masterclass Alexandria Cubbage gave us at The Fine Wine Experience K11 MUSEA space earlier this year. I was really quite taken by the 2014 'Alpine Vineyard' we served at that, and bought some for myself afterwards. This evening a 'horizontal' pair – 2013 Rhys Vineyards Pinot Noir – 'Alpine Vineyard' and 'Horseshoe Vineyard'.
Tech and finance boffin Kevin Harvey's Rhys Vineyards, in California's Santa Cruz Mountains AVA is a true echo of the Burgundian approach to Pinot Noir. Organic and biodynamic farming practices are followed, fermentation is with native yeasts in small lots, and extraction is achieved with foot treading. The character of each individual vineyard site is captured in separate vineyard-designated bottlings. The Alpine Vineyard is one of the larger parcels, and sometimes sees smaller specific lots bottled separately in certain years ('Swan Terrace', and 'Alpine Hillside'). Clones here are so-called 'heritage' or 'suitcase' examples (as opposed to UC Davis or Dijon, etc), such as Calera, Swan, La Tache, Hyde and Wente. The vineyard sits at an elevated position, 365~455 metres above sea level, 16km from the Pacific coast, with just 15~50cm of topsoil over chalky sedimentary bedrock. Elevated and the ocean keep things cool here, but the site is also windy, which contributes significantly to the character of the wine. The Horseshoe Vineyard is just a few hundred metres away, a little more elevated (415~490 metres), and its soil is sedimentary shale, giving low vigour and outstanding drainage. Rhys feels this gives greater focus and tension.
2013 Alpine Vineyard
Fine clear garnet appearance; this is fragrant, aromatically open with raspberry and strawberry fruit notes, "mountain herbs", mineral notes and a cool beetroot-like note; the palate is fine with a sweet attack, crystalline purity of fruit, a red fruit profile with a beetroot note, herbs, lovely acidity, it's buoyant, really elegant, with fine tannin. It has a taut, sinewy, purposeful feel, less generous in the middle than the Horseshoe '13, and less powerful overall, this is very straight, clear and fine. 93
2013 Horseshoe Vineyard
Fine clear garnet appearance; this has a sweeter aroma than the Alpine Vineyard, a wild strawberry nose, but also cola-like spice, but the same cool feel with beetroot and plum notes, it's a touch more exuberant aromatically; that follows to the palate too – this is juicy, sherberty in fact, with a touch more flesh and mid-palate generosity than the Alpine, it pulls in even more taut though on the finish than Alpine, with a herbal twist on the gently tannic finish. A fuller wine and more open in the mid-palate, I found the Horseshoe offered more fun and exuberance on its own, while the Alpine offered a better match to the saffron pappardelle with wild boar ragout, confit cherry tomato and morel mushroom dish served alongside. 92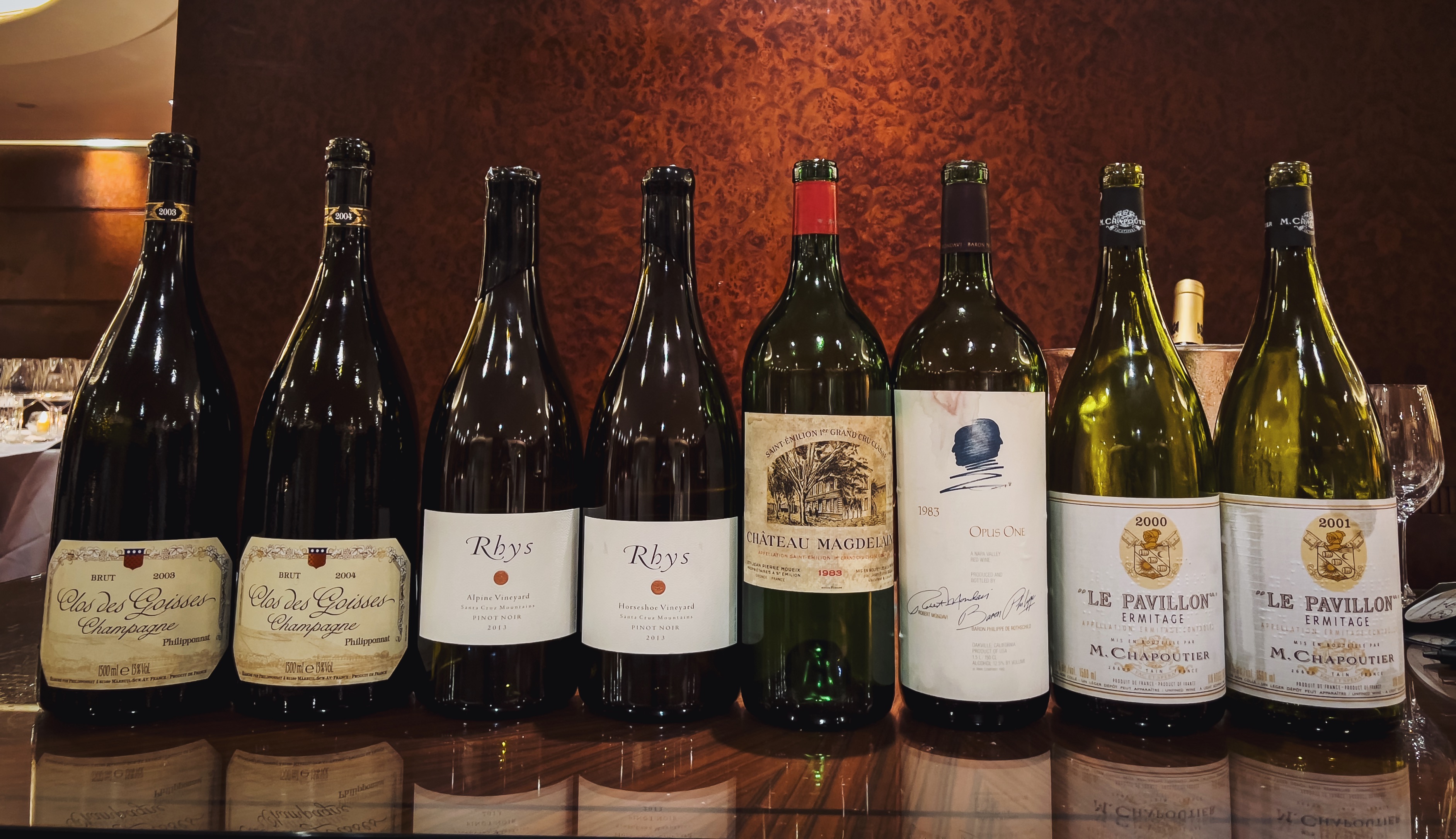 In the next pair we focused on "Bordeaux" – a horizontal pair of 1983s, after which the link might fairly be described as a tenuous one I'll admit. But both of these wines turned out super super well, with the room split between which of the two was their favourite. Both were well liked, including by me.
Château Magdelaine is a personal favourite of mine, and perhaps that feeling has been accentuated with the passing of time, since owner Ets.-J-P. Moueix (who have owned it since 1952) merged it with their other St.-Émilion star Château Belair, to create Château Belair-Monange since the 2012 vintage. This isn't just "St.-Émilion", it's 1er Grand Cru Classé B, a high-perched limestone-rich vineyard with sweeping views of the valley below the town. It was always a low key sort of wine, old school, but with a fragrance (above all), texture and elegance I have always loved. The expression is delivered in the key of Merlot (90%), and Cabernet Franc the balance. Opus One is a Napa Valley wine, from sites around Oakville, including the historic To-Kalon vineyard. It's connection to Bordeaux is closer than just the grape varieties in its blend (80% Cabernet Sauvignon, 13% Cabernet Franc, 7% Merlot in 1983). It was the fruit of a long friendship between Napa Valley pioneer Robert Mondavi (who left his family's wine business Charles Krug, to create his own estate in 1966), and Philippe de Rothschild of Mouton fame. The label's motif is the silhouetted profiles of the two men. 1979 was their first opus, Napa fruit with French manners.
1983 Magdelaine
Clear garnet with a bricked edge to the rim; a sweet aroma here, with cut grass, perfume, roses, and hint of sweetened coffee later, and camphor; the palate is elegant, with good fruit in the attack, quite some minerality, indeed a touch of austerity in the texture, a little dryness, the mid-palate features a beautiful jellied red and black berry fruit feel and taste, with a hint of rose lokum, the finish is chalky-textured, not super long, but with lovely flavour. (Lavinia commented that there was a pu erh tea note in the aroma which is closer to what I think was a great description for the herbal side to this). 93
1983 Opus One
A fairly fresh colour at the centre, and a broad bricked rim; a sweet chicory-infused nose, leafy, with a milk chocolate note, it is sweet, open and inviting; fleshy in the attack, this has a lovely soft lightweight feel, really so fragrant now, sesame biscuits, softly grassy/herbal and cool, with a gently clipped shape, soft-centred, it lacks concentration for this class, but is so delicious nonetheless, the finish clips short a little, but the aftertaste returns fragrantly and positively. In decline now but still a real pleasure. 91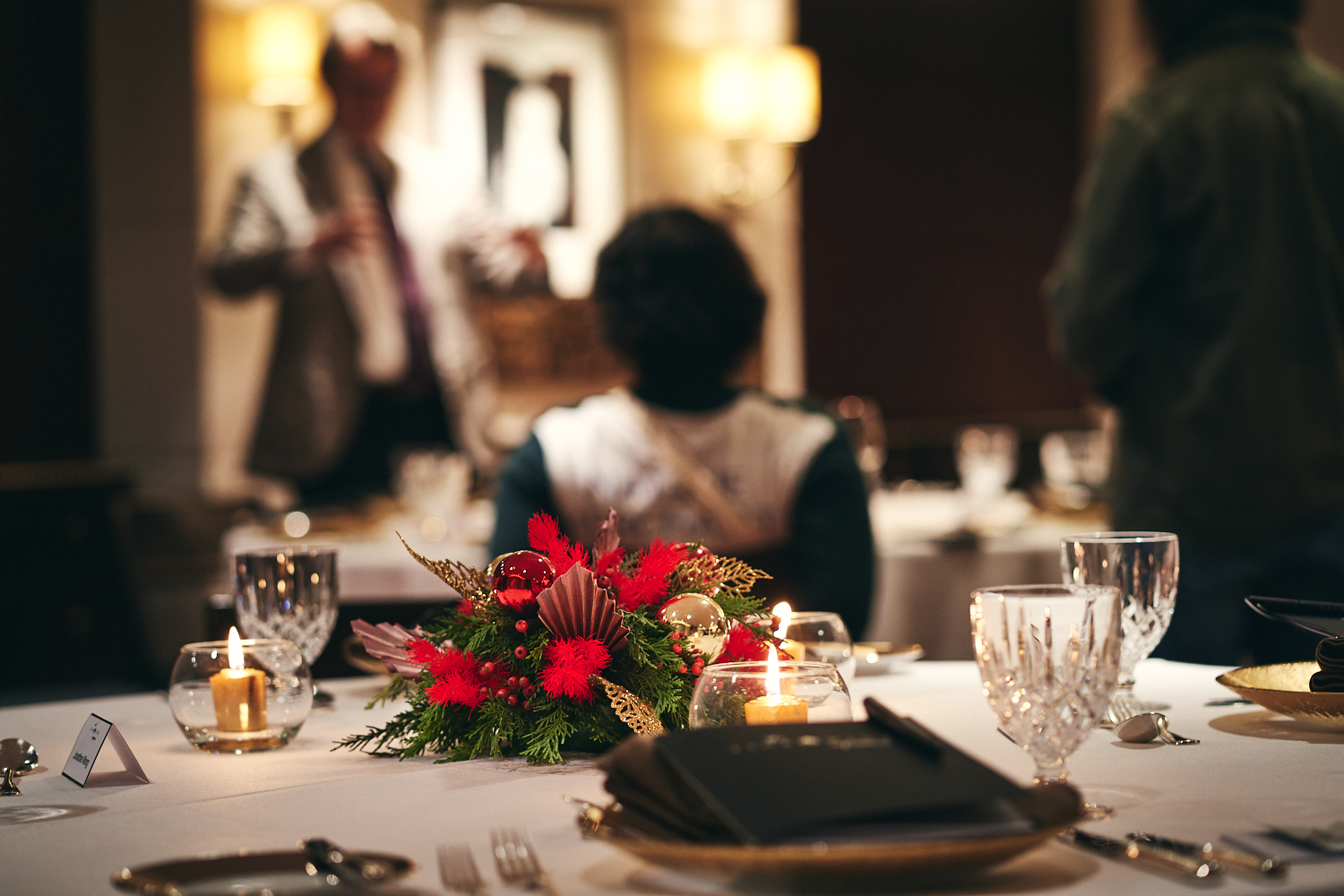 Finally, a pair of great Rhône Valley wines from one of the great masters – Michel Chapoutier – Ermitage Rouge 'Le Pavillon' 2000 and 2001. It's Chapoutier's two great rivals in that great faultline-marking hill of Hermitage that I have followed most closely over the years – Jaboulet and Chave. Both are master blenders, taking named parcels (lieux-dits) of the hill on different soils and expositions, and combining them like sections of an orchestra to deliver vintage symphonies. Chapoutier, in contrast, has an ear for the soloists, each year, at the top of the collection, delivers lieu-dit-specific bottlings that allow us to isolate and understate what different key sites bring to the mix. Michel Chapoutier, who has developed this since taking over the family business in 1990, calls them 'Selections Parcellaires'. He is looking for "the terroir and the vintage as truth". There's a lot of truth to pursue as Chapoutier own across many parcels, 34ha of this 136ha hill, making them the largest of the first rank triumpvirate. Le Pavillon comes from a 4 hectare plot in the highly granitic expression of the Bessards climat. The vines here are also ancient – 90~100 years old. The approach is biodynamic, the fruit de-stemmed, vinified in concrete and aged in oak casks, about 30% of which are new. I think of Les Bessards as delivering the meaty, more savoury, mineral-laden and tannic expression of Hermitage's Syrah. This we see too at the core of Chave's blend. Bessards, on the western flank of the hill is hugged by the Tain in an amphitheatrical sweep, the granitic soils here are an offering from the "wrong" side of the river. Le Méal, in contrast, the lieu-dit that makes the core of Jaboulet's La Chapelle blend, is more alluvial, contains more limestone, and makes a smoother-textured, riper-tasting creamier sort of Hermitage.
2000 Le Pavillon
A deep garnet, with a slightly brown tone; sweet and meaty on the nose, spicy, leathery; fleshy on the palate, ripe, this is smoky and wild, bright and juicy, with great fruit, minerality and tannin, real richness of flavour and depth, a leathery note, and a long smoky finish. 95
2001 Le Pavillon
Bright clear garnet with a bricked edge; sweet, smoky and meaty nose, this is exuberant sweet and smoky; sweet on the palate this is quite lush, fleshy, harmonious with a sweet fruit and meaty taste, melting, there is a leafy edge to the finish. It's a little more tannic and strict than the smooth 2000, but perhaps with a little more precision in the flavour. Both are great, and drinking well. 93